DEFINITION
Under general supervision, performs secretarial/dispatch duties in the District Police and Safety Services Office.
EXAMPLES OF DUTIES
Using data base systems, enters, accesses and maintains information in on-line computer and microcomputer terminals.
Types investigation reports, minutes, and other confidential materials which may be used in court.
Uses word processing to produce standard correspondence and special reports; acts as receptionist for the office; maintains office files and records; requisitions, receives, and distributes stock and non-stock supplies.
Monitors the release and obtaining of confidential information; contacts public safety agencies to give or receive information.
Answers questions, interprets and explains procedures relating to police, parking, safety and emergency preparedness matters.
Operates office equipment such as two-way radio, typewriters, duplicators, calculators, word processors, and multiple telephone lines.
Keeps time records of department staff.
Trains and directs the work of Intermediate Clerk/Dispatchers.
Prepares fingerprint cards of classified and academic employees.
Supervises the clerical procedures for parking permits; supervises the collection and distribution of traffic citations.
At the request of a supervisor, performs a variety of unscheduled duties normally and traditionally performed by a Senior Dispatcher.
MINIMUM QUALIFICATIONS
Education and Experience: Graduation from high school and two years of responsible experience in clerical and typing work plus one year of experience in the operation of a two-way radio, preferably in a public safety organization. College-level training in secretarial science or business administration may be considered for substitution of the experience requirement on a year-for-year basis.
Knowledge and Abilities: Ability to type accurately and neatly; to recognize emergency situations and evaluate quickly and accurately in the absence of supervisors; to learn quickly District procedures and penal, municipal, and motor vehicle codes; skill in or ability to learn quickly the operation of two-way radio and monitor fire and intrusion alarm system; to train and direct the work of others; skill in performing arithmetic computations; to maintain effective working relationships; to keep material and information confidential; to interface with students, faculty, staff and community; to work in a multi-ethnic environment.
SKILLS: Possession of keyboarding skills for typewriter, PC, and CRT.
DESIRABLE QUALIFICATIONS
Experience working with word processing systems and record-keeping software programs.
PHYSICAL ABILITIES
Seeing to inspect written documents, communicate with District staff, sitting for extended periods of time, bending, kneeling and reaching to retrieve and file records, and dexterity of hands and fingers to operate a keyboard and other office equipment.
PROBATIONARY PERIOD: One year.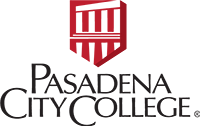 Pasadena City College
1570 East Colorado Boulevard, Pasadena, CA 91106
(626) 585-7361 direct ⋅ (626) 525-7924 fax