NOTE: Incumbents in this class are sworn Community College Police Officers per Penal Code 830.32A and Education Code 72330 and must meet selection standards pursuant to the Commission of Peace Officer Standards and Training.
DEFINITION
Under general supervision, as a Community College Police Officer (Penal Code 830.32A and Education Code 72330) the College Safety Officer, on an assigned shift, performs patrol duties on foot or by vehicle to protect campus and visiting personnel, property and facilities against accidents, bodily harm, fire, theft, vandalism and illegal entry; enforces laws and traffic regulations; apprehends violators; provides general information and assistance to the public; and may conduct administrative audits and assist the director and supervisor(s) as required.
EXAMPLES OF DUTIES
Patrols the campus on foot for six or more hours in all types of weather over uneven surfaces in various types of light including darkness.
Patrols in vehicles following all rules and laws of the road and have the ability to leave the vehicle quickly in an emergency and have the ability to speak on a two-way radio, operate emergency equipment, operate a spotlight and patrol in all lighting conditions.
Runs to emergency calls or chase fleeing suspects, jumping over curbs, brush, or six-feet walls or up stairs.
Participates in crime prevention activities by detecting sounds associated with criminal behavior- -breaking glass, distress calls; observing vehicles or persons and recording description of color, size, direction of travel or other details.
Apprehends violators by overcoming resistance using physical force necessary to effect an arrest including handcuffing violent persons, issuing citations and completing written reports.
Provides security for large gatherings, assemblies or athletic events by standing for long periods of time in one location in adverse weather conditions, listening for suspicious sounds, walking up stadium or auditorium stairs and observing details of persons, care or events in the day and night time.
Conducts investigations related to assigned cases; investigate, detect, or observe irregularities using the five senses in situations such as water leaks, gas leaks, crimes against the person, crimes against property which occur during the assigned shift; take necessary action within the limits or prescribed policies and procedures to correct the situation such as shutting off utilities, recording incidents, interviewing persons, or contacting the appropriate authorities by telephone or radio for guidance and assistance.
Performs other services which enhance the safety and security of the campus such as arranging for the towing of vehicles, pushing vehicles out of traffic, opening doors, assisting with vehicle problems and directing traffic by standing for long periods of time in adverse weather conditions on uneven surfaces.
Participates in emergency preparedness programs, safety and health programs, and parking programs.
Reacts to emergency situations by dragging injured persons to safety, lifting injured persons onto stretchers or into wheel chairs, moving heavy objects from escape routes, performing CPR and First Aid.
Acts as assistant to Supervisor(s) during assigned watches.
Receives incident report for follow-up investigation to include contacting witnesses, victims, and suspects for interview and /or interrogation.
Prepares criminal cases for presentation to the District Attorney or cite prosecutor for issuance of criminal complaints.
Oversees criminal investigations and make recommendations.
Coordinates and supervises weekend security for activities.
Prepares and presents employee schedules for supervisory approval.
Assists the Director and Supervisor with deployment of hourly police personnel.
At the request of a supervisor, performs a variety of unscheduled duties normally and traditionally performed by a Senior Police Officer.
MINIMUM QUALIFICATIONS
Education and Experience: Graduation from high school or possession of a GED with possession of Senior Basic Peace Officer Standards and Training (POST) Certificate issued by POST. Possession of a valid California driver license. Two-year experience as a College Safety Officer or the equivalent.
Knowledge and Abilities: Ability to learn, understand, and interpret laws, campus policies and departmental regulations and campus police literature together with an aptitude for campus law enforcement work; analyze situations and adopt quick, effective, and reasonable course of action; write clear and accurate reports; remember names, faces, and details of incidents; establish and maintain effective relations on a multiethnic, multicultural community college campus; work unsupervised to conduct follow-up investigations' accomplish work in a position of leadership while supporting the department's mission of providing excellent safety service.
OTHER REQUIREMENTS
Successful completion of (1) physical agility test, (2) written examination [applicants possessing at least a Basic POST certificate with current or recent employment (within the last three years) with a public safety agency in the regular POST program or recent (within the last three years) graduates of a California POST Basic Academy may be excluded from the written test], (3) oral examination, (4) thorough background investigation (5) psychological screening, (6) medical examination. Candidates passing parts 1, 2, 3, 4, 5, and 6 will be rated based on their oral exam score.
NOTE: A valid California driver license is required.
PHYSICAL ABILITIES
Lifting and carrying objects weighing up to 75 pounds, pushing and pulling, walking and standing for extended periods of time, dexterity of hands and fingers to operate a keyboard and other office equipment, reaching overhead, above the shoulders and horizontally, and kneeling or crouching. A preemployment physical examination is required. Cost of physical will be paid by Pasadena City College.
PROBATIONARY PERIOD: One year.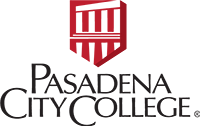 Pasadena City College
1570 East Colorado Boulevard, Pasadena, CA 91106
(626) 585-7361 direct ⋅ (626) 525-7924 fax