Pasadena City College is well-recognized as being one of the top community colleges in California. Whether you're looking for a fast-track career, want to transfer to a four-year university, earn credits while in high school, or enhance your skills in the workforce, we give you the opportunity to reach your educational goals at a price that works for you. We offer flexible schedules and programs. With small class sizes and top-notch faculty, we support you and guide you on your journey towards your next step in life.
Choose your dream, make a difference, and reach your financial goals. You're career- focused, and so are we. We offer over 34 transfer majors and over 116 certificate programs to get you where you want to go.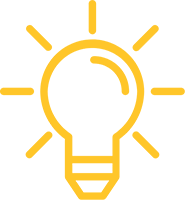 Discover your strengths and passions.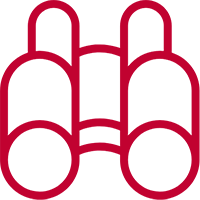 Explore careers and programs that match your interests.

Choose a program that will get you there.
Explore Programs and Career Paths
PCC is one of the leading community colleges in California for Associate Degrees for Transfer awarded.
PCC is ranked in the top 10 among community colleges for transfers to the UC and CSU system including UCLA, UC Berkeley, Cal State LA, and Cal Poly Pomona.
---
Learn More
Academic Programs & Career Paths | Transfer | Pre-College Programs
We hail from every imaginable background and are motivated by every imaginable goal. At PCC, we have an open enrollment policy, which means we accept just about everyone. If you are a high school graduate, have your GED, or are a current high school student looking to earn college credits, you have a place at PCC.
Same education,
less money.
We will lead you on a path to success at less than half the cost of a four-year university.
Find Out More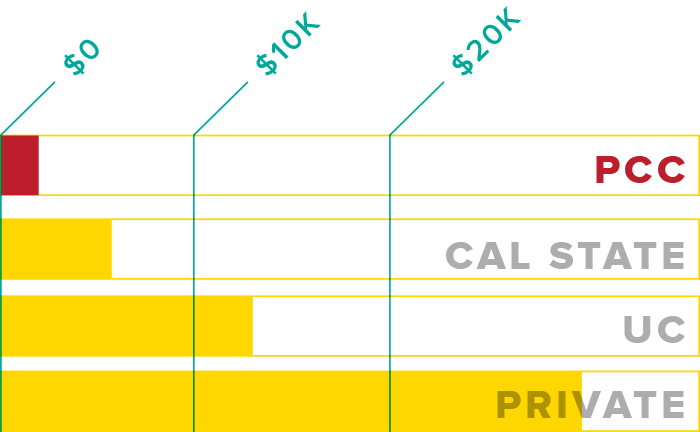 * Tuition averages based on averages of an in-state, full-time student for 1 year.
---
Visit Us
We offer a complete college experience — a beautiful, historic campus full of rigorous academics, engaging activities, collegiate athletics, and more.
But we think you should come see it for yourself! We invite you to tour our campus, and find out what Pasadena City College is all about.
Campus Tours
Contact Us
---
You will be supported throughout your journey at PCC. Our counselors will help you map out a path to success and our tutoring and success centers will support you through the journey; we are here every step of the way. You will have access to a variety of support and academic programs, and we provide many specialized services to various populations of students. For high school students, we offer an award-winning program, First Year Experience, to help you make a smooth transition from high school to college.
We want to see you reach your goals. We are here to support you.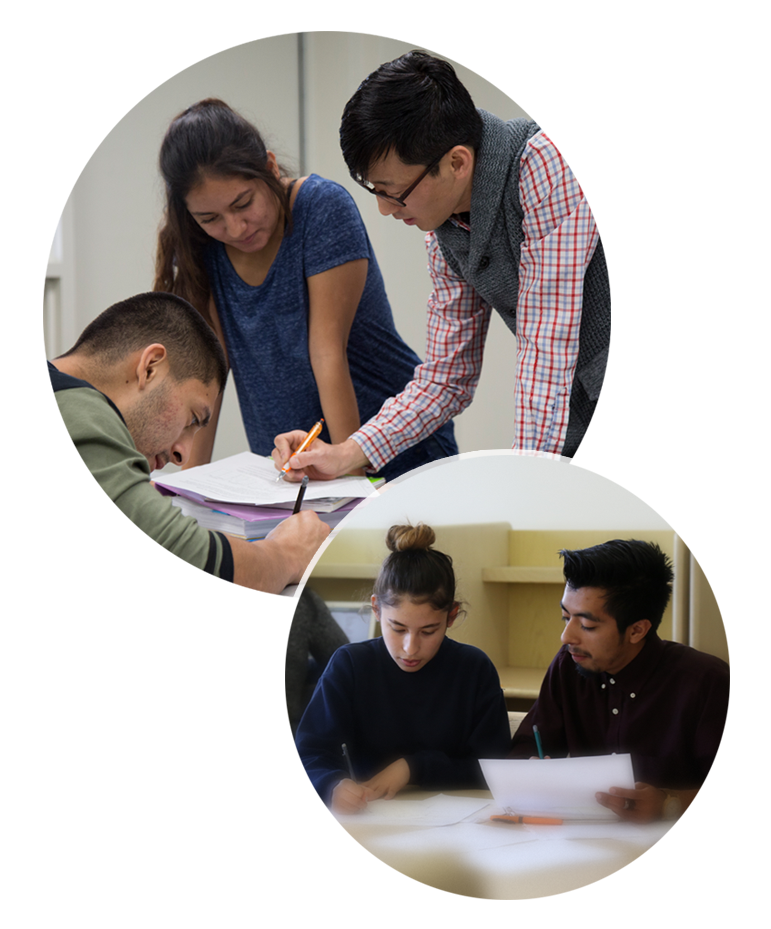 ---
Make memories and build relationships.
At PCC, it's more than just books and tests. You'll be part of a diverse community. We have over 80 clubs and organizations, competitive sports, events, and performances. Throughout campus, there are places to hang out, study, or grab a quick bite to eat. At PCC there is always something going on.
Pasadena is the cultural center of the San Gabriel Valley. Pasadena boasts over 500 restaurants, 14 museums, 11 performing arts organizations, and hundreds of retailers and boutiques. It's home to top universities, NASA's Jet Propulsion Laboratory, established companies, and entrepreneurial startups. Walk, bike, drive, or take public transit throughout Pasadena and experience its vibrant entertainment, arts and culture, top cuisine, and stunning outdoors. There's always something to do.

---
Explore More
City of Pasadena | Things to Do in Pasadena | Innovate Pasadena
---
BY THE NUMBERS
---
---
1,539
1,539 faculty, adjunct faculty, librarians, counselors and administrators support you.
---
16
16 athletic teams across 11 different sports.
10
We're just 10 miles from Los Angeles in the heart of Pasadena.
---