The PASS Office will be closed on July 27 – July 29 due to the PASS University Bridge Project. Send us an email for assistance: pass@pasadena.edu.
Program for Academic Support Services
---
PASS offers students counseling, tutoring, financial aid and scholarship assistance, workshops, field trips, transfer support and priority registration.
It's our goal to prepare you with the skills and motivation you need to succeed, graduate from PCC and transfer to a four-year institution.
---
Alumni Testimonials
---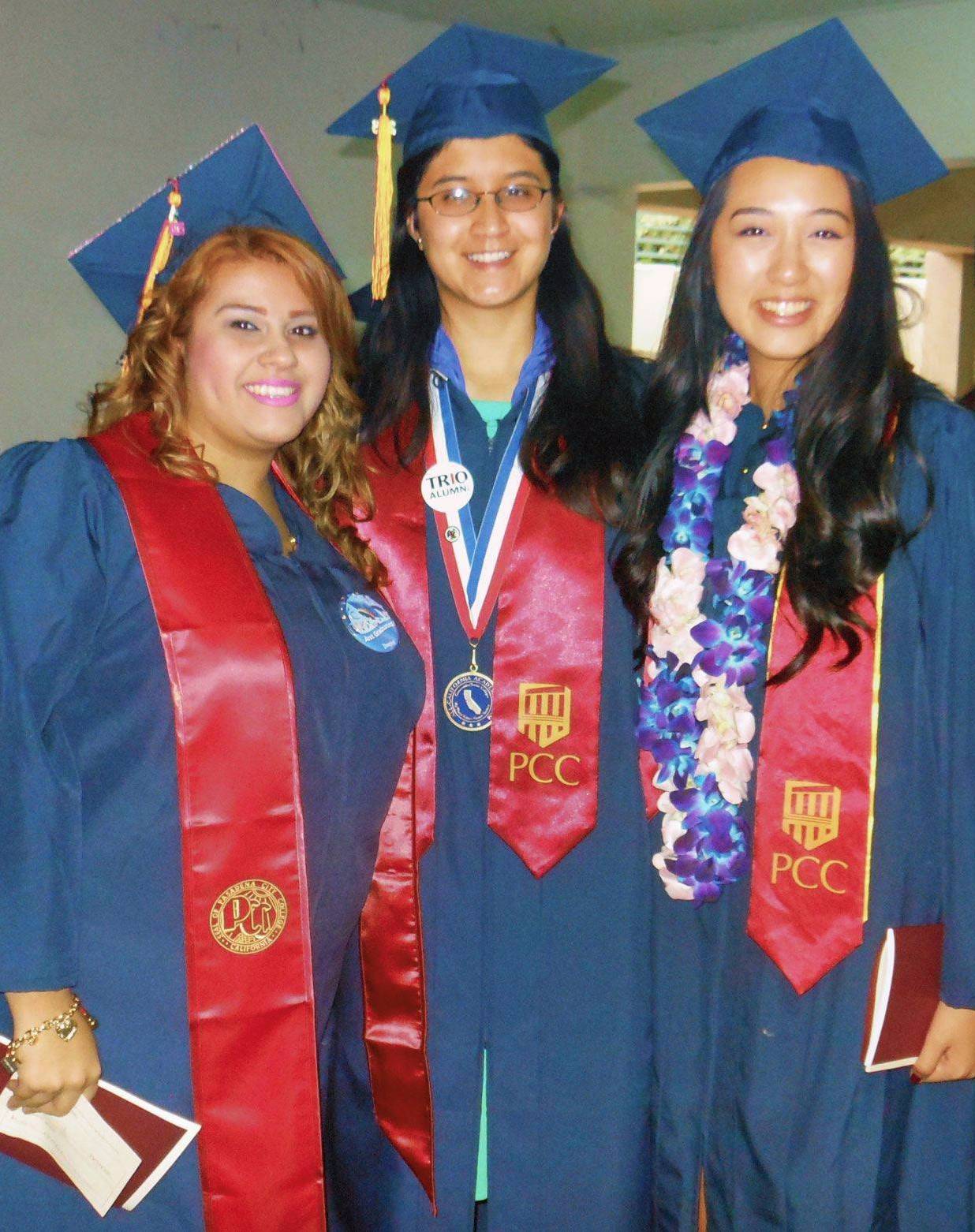 "PASS enriched my life in more ways than one. It gave me a support group that I could turn to in times of academic & personal crisis. It exposed me to a whole new culture through various field trips, and pushed me to apply to various scholarships, internships, and other opportunities that would better my life."
Mildred (Milly) J. Correa
Humboldt State University
"PASS helped me navigate out of academic probation into graduation. While at PCC, it connected me to other students that share similar backgrounds and obstacles, developing a support system that helped me to achieve my academic goals. Thanks to PASS, I am leaving PCC with new friendships, skills &amp knowledge that I know will help me become successful as a transfer student in my new school."
Alhena Herrera
Portland State University
"Everything that I have done with my family, I have done with PASS. I've eaten until my stomach hurt, I've cried until my eyes hurt, and I've laughed until my face hurt with PASS. Most importantly, I was able to find people who truly listened to me, and gave me incredible advice to help me through difficult times. This program is one of the biggest reasons that I enjoyed my time at Pasadena City College. PASS was vital to my success as a transfer student, as I was given the support necessary to excel. I know that because of PASS, I avoided many wrong paths and downward spirals. The PASS staff and students are the reason I'm transferring to my dream school, and why I feel prepared for these next two years. Go Bears!"
---