Hector Agredano
Geoscience Faculty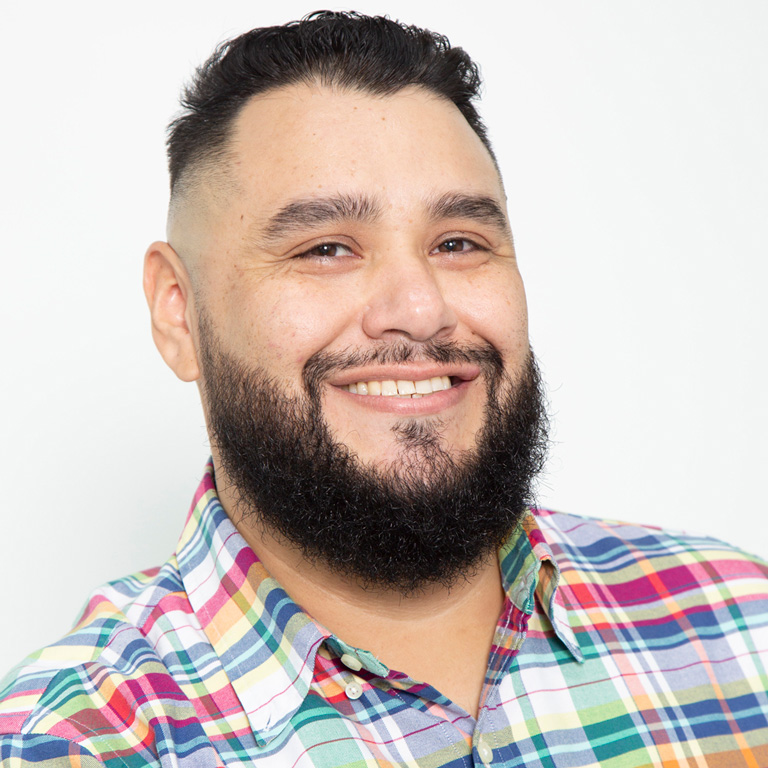 Hector Agredano
Where are you from?
I grew up in Jalisco, Mexico and San Jose, California
Biography
Hector Agredano is an Assistant Professor of Geography and GIS at PCC. He received a BA in Sociology (Honors) from the University of California, Santa Cruz in 2008, and a PhD in Earth and Environmental Sciences with a specialization in Geography from the Graduate Center of the City University of New York (CUNY) in 2019. He also received an Advanced Certificate in Geographic Information Science from Lehman College, CUNY. As an educator, Prof. Agredano's courses focus on cultural and geopolitical themes. When he is not teaching, he loves to read, travel and learn new languages.
Melissa Anderson
Chemistry Faculty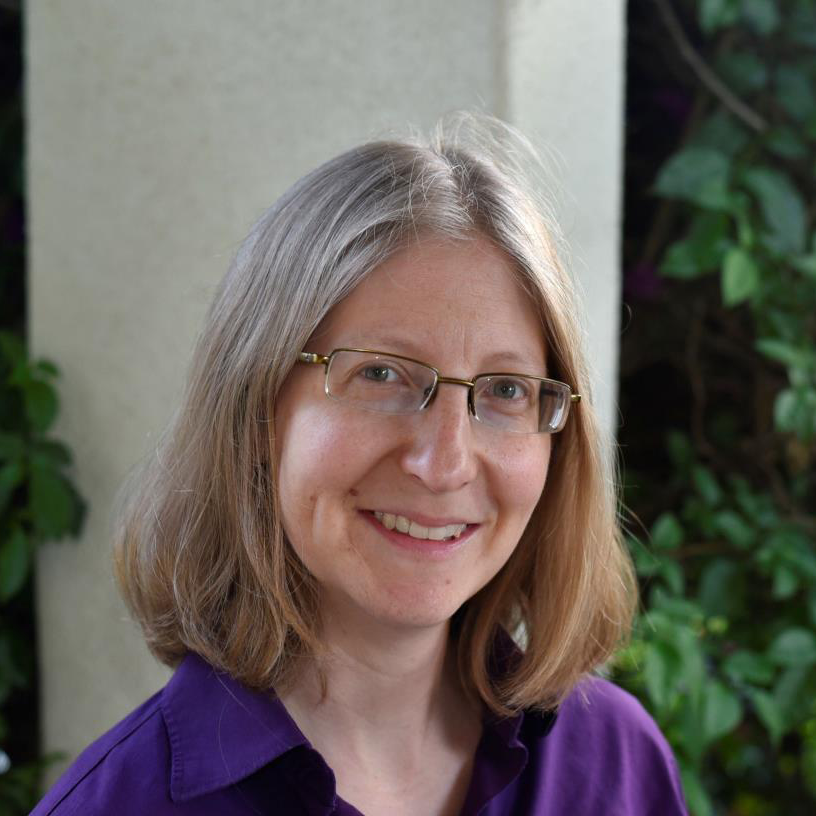 Melissa Anderson
Where are you from?
Lehigh Valley, PA
Biography
I was raised mostly on the East coast (Pennsylvania) but moved out west to get my BS in Biochemistry from Brigham Young University and then to the midwest to get my Ph.D. in Biophysics from the University of Wisconsin-Madison. Ending up in Southern California means I've lived in every time zone on the continental US!
My interests include teaching and learning, chemical health & safety and applying statistical mechanics to biological systems. In my free time I enjoy reading, exercising and playing the occasional video game.
Alireza Azizi
Physics Faculty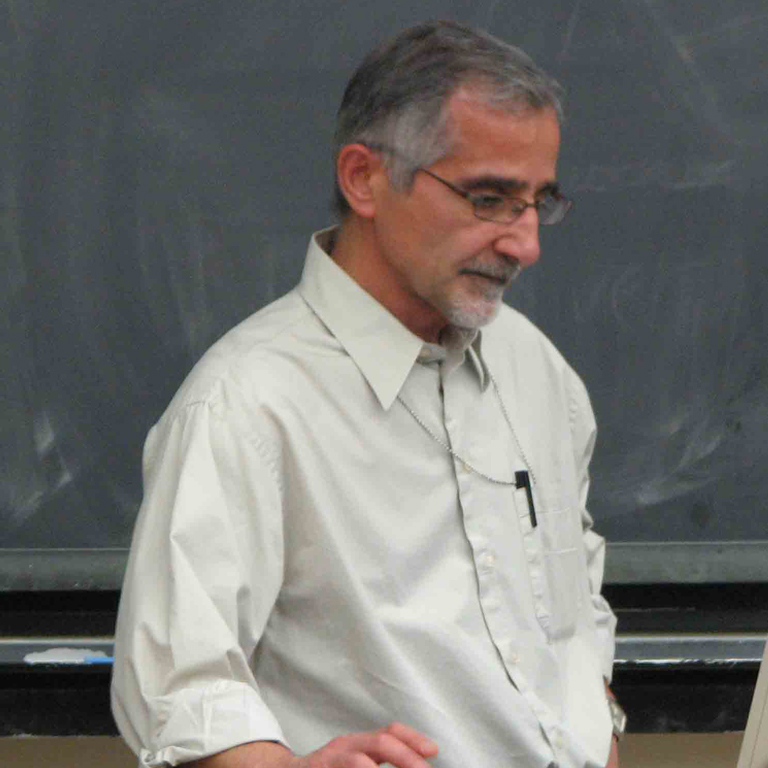 Alireza Azizi
Where are you from?
Originally from Iran
Biography
Alireza Azizi, graduated from UCLA physics department (PhD). He has been teaching at PCC for over 10 years. During the day he works at JPL with focus on photonic technology and devices.
When he is not teaching or working, he spends his time volunteering at local animal shelter or work as a volunteer with Amnesty International focusing on human rights.
Ophelia Azizian
Physics Faculty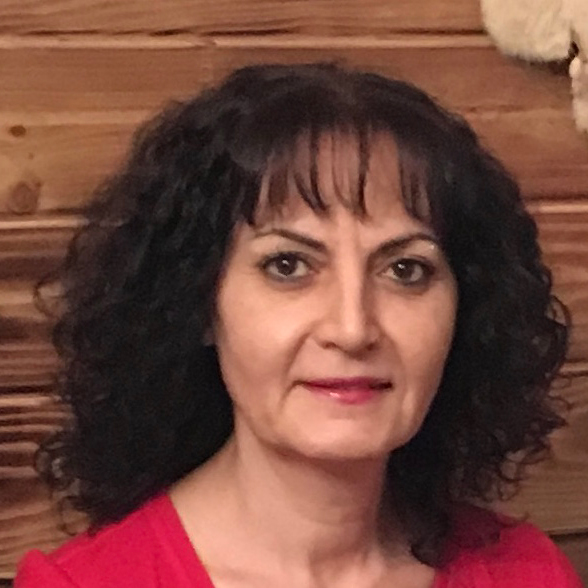 Ophelia Azizian
Where are you from?
I'm from Iran, but moved here in 2001.
Biography
I received my Master's degree in Physics with a concentration in Solid States from Iran in 1999 and taught labs and an introductory course for eight years even when I still had my Bachelor's. My Master's Thesis was centered on producing pseudopotentials for some transition metals, such as Platinum, Tungsten, and Thallium (just to name a few), using a norm-conserving method. I've been teaching at PCC since Spring 2006 and GCC since Spring 2010, and I was awarded PCC's 2014 "STEM Professor of the Year". Teaching physics is my passion and I love coming up with new ideas for the labs and to make physics fun and easy to understand for my students! When I'm not working I like to spend time with my family, cook, and watch movies.
Jillian Blatti
Chemistry Faculty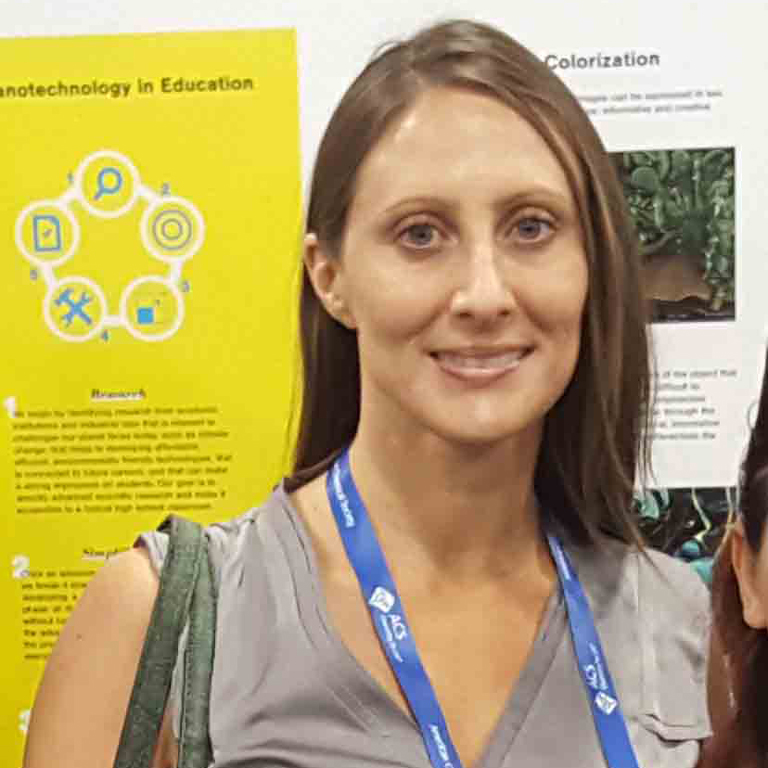 Jillian Blatti
Biography
Jillian L. Blatti, Ph.D., is a Chemistry Professor at Pasadena City College (PCC), where she teaches General Chemistry, Organic Chemistry, General/Organic/Biochemistry (GOB), and Environmental Sciences. She leads an undergraduate research group through the early Career Undergraduate Research Experience (eCURE) program at PCC, and her research focuses on bio/chemistry and environmental education and the development of innovative educational activities that promote equity in science and contribute to diversity in the STEM workforce. She was part of the algae biotechnology community as a graduate student at the University of California, San Diego, where her research focused on engineering fatty acid biosynthesis in microalgae toward sustainable, renewable bioenergy. Along with her research group, she has developed modern and engaging laboratory activities focused on synthesizing algae biodiesel, making natural artistic paints, and DNA origami; these labs are implemented in her courses at PCC and in science outreach to underrepresented students. Outside of science, her interests include music composition and performance, creating nanoart, exploring Nature, L.A. Dodgers, and hanging out with her family (and Bengal cat).
M. Hassan Rezaie Boroon
Geoscience Faculty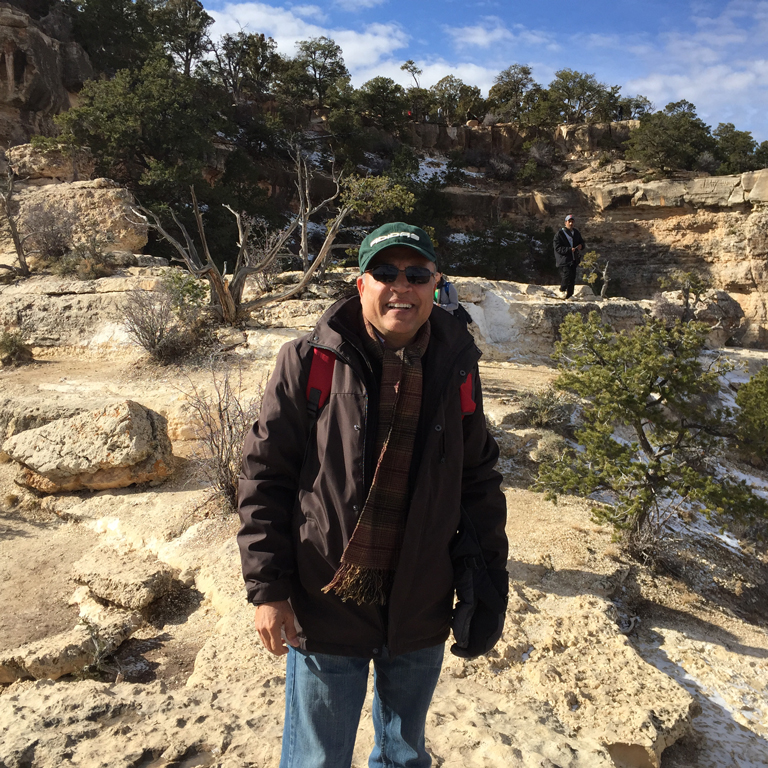 M. Hassan Rezaie Boroon
Where are you from?
Originally, I'm from Iran. I'm an Iranian-American.
Biography
After graduating with doctorate degree (PhD) from the University of Erlangen-Nuremberg, Germany, in 1997, Dr. Rezaie Boroon joined PCC in 1999. His research interest is in hydrogeology including vadose zone contaminant transport in soils, sediments, surface and groundwater contamination, bioavailability of trace elements in sediments specially, coastal lagoon sediments, hydrogeology and geochemistry of urbanized regions. He has published widely on subjects related to hydrogeology and hydrochemistry. He has been teaching at PCC various courses including geology, oceanography, environmental science, environmental studies. He is a fan of fieldtrip so he takes students to fieldstrips including San Gabriel mountains and Palos Verdes.
Leonardo Castro
Chemistry Staff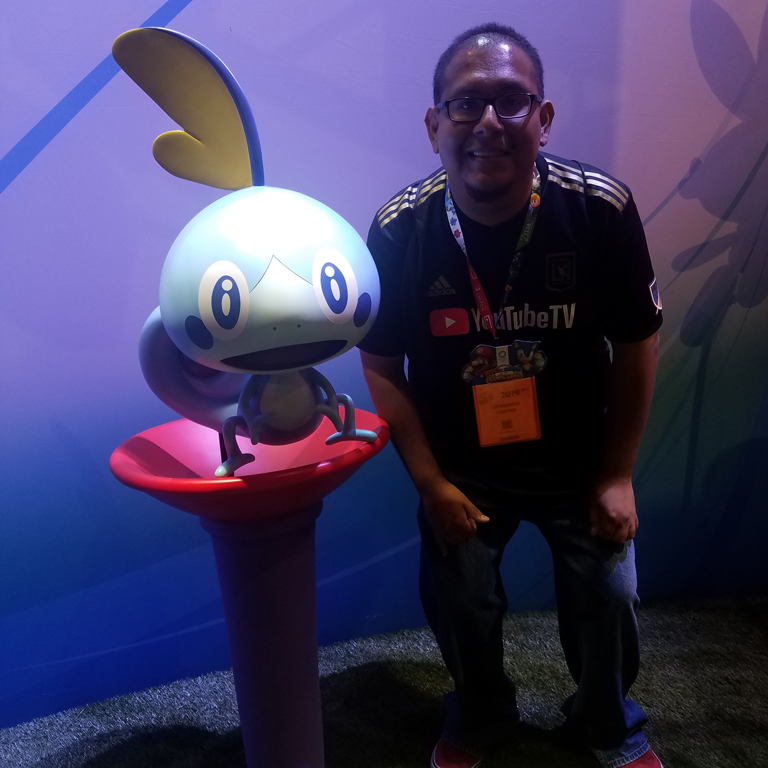 Leonardo Castro
Where are you from?
El Monte, CA
Biography
BS, MS Chemistry from Cal State LA. 1st Generation Mexican-American. Video game enthusiast (own a Nintendo Switch and Playstation 4). Avid fan of Pokémon, Resident Evil, Legend of Zelda, Mortal Kombat, LAFC, LA Kings and LA Dodgers. Level 50 in Pokémon GO (#TeamValor)
Michael Cheung
Physics Faculty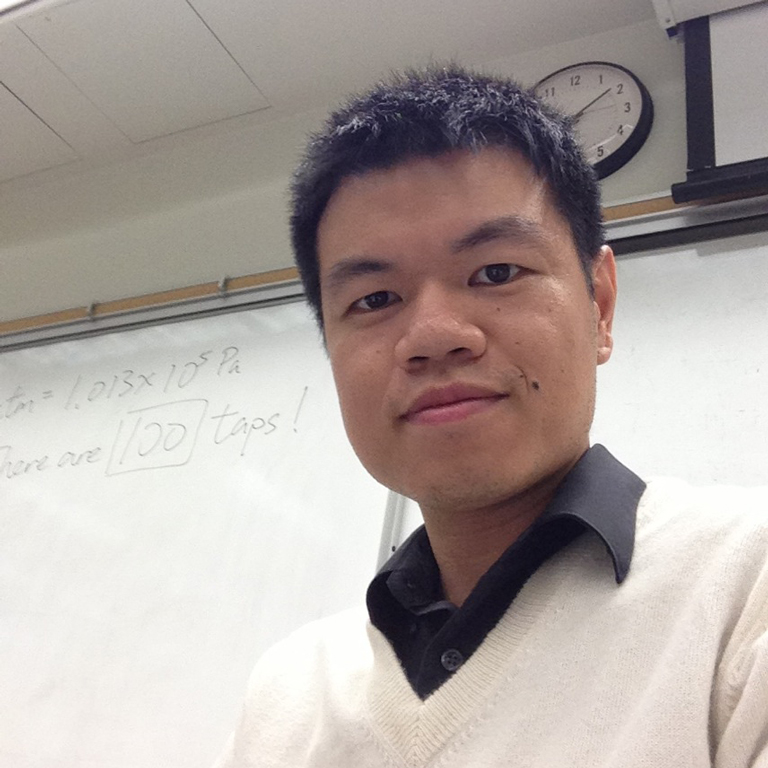 Michael (Kwun Hung) Cheung
Where are you from?
Hong Kong
Biography
Michael Cheung grew up in British Hong Kong and immigrated to the United States in pursuit of college as well as his dreams. He studied in City College of San Francisco for a year before transferring to Caltech, where he graduated with a B.S. in Physics. He then received an M.S. in Physics in UCLA.
Michael has been teaching physics in various community colleges in the LA area since 2012. He has a passion in understanding the truth behind the universe and spreading the knowledge of the truth to students, to help them to access essential principles governing the material world in their preparation for future career paths.
Heather Clifford
Geoscience Faculty
Heather Clifford
Where are you from?
Born and raised in the Central Valley of California. I have lived in Southern California for about 15 years.
Biography
I am a proud first-generation college graduate!
I attended Modesto Junior College and Santa Barbara City College right after high school. My parents did not have college degrees and did not have the money to pay for me to go straight to a 4-year university. My parents were very supportive of my desire to go to college, but they did not have the experience to help guide me through important decisions about the different paths in college and career goals. I think this is common with first-generation college students. After CC, I transferred to San Francisco State University where I earned a B.A. in Art. Later I attended CSU Los Angeles where I earned my M.S. in Geology. I spent several years working in environmental consulting before starting at PCC in 2017.
John Conley
Geoscience Faculty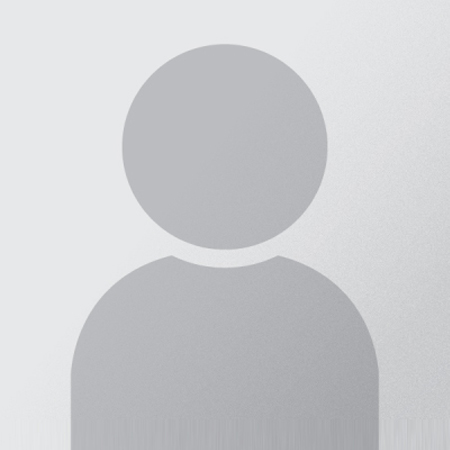 John Conley
Where are you from?
San Clemente
Biography
I joined Pasadena City College as a Geography Instructor in the Fall of 2021. I have been teaching geography a several Community Colleges in Southern California since 2008.
I had never taken a geography class in High School, so I really didn't know anything about geography when I enrolled in my first geography class in College. The geography instructors at my local Community College got me fascinated with the diverse discipline of geography and inspired me to pursue a degree in the field.
Rebekah Cordeiro
Chemistry Faculty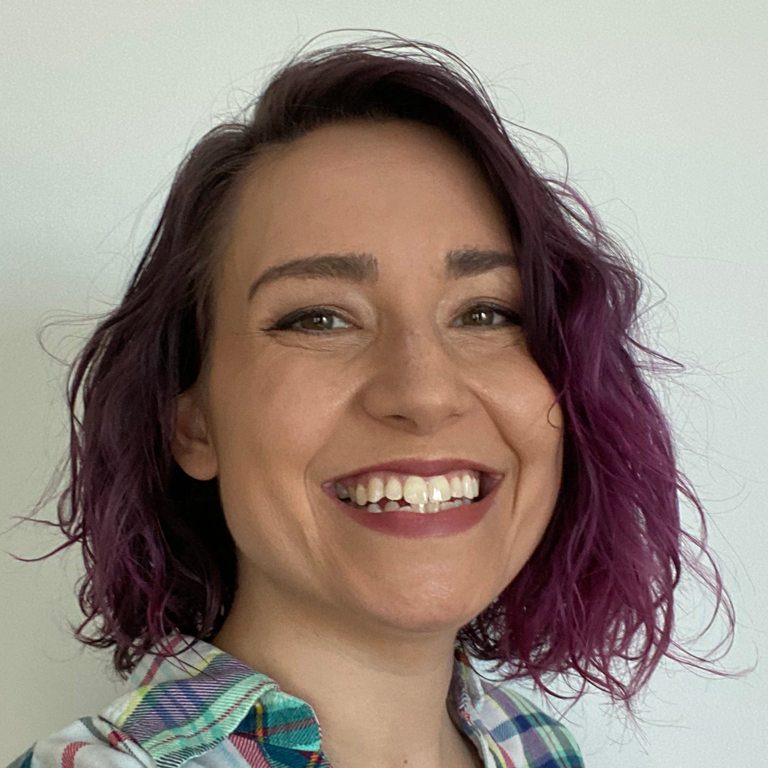 Rebekah Cordeiro
Where are you from?
Atlanta, GA
Biography
Rebekah Cordeiro has a Bachelor's degree in Chemistry from Emory University (Atlanta, GA), where she started at Oxford College, a 2-year community-college-like school, a Master's degree in teaching chemistry from Kennesaw State University (Kennesaw, GA), and a second Master's degree in chemistry (with a specialization in chemical education research) from CSULA. She has taught in many environments: high school, AP and IB courses, MCAT prep classes, and at Santa Monica College. Before teaching, she dabbled in different jobs, like Q&A lab director for a pecan processing company, clinical lab specialist at an allergy/immunotherapy clinic, and even waiting tables/bartending, all of those using chemistry in some way! She really loved her small school environment and the relationships she built there with faculty, and hopes that she will be able to inspire, challenge, and spark interest in her students. She cares deeply for her students' well-being and thinks a student-centered classroom where knowledge and joy are freely flowing is the best place to be. As an LGBTQ ally and equity-minded instructor, her classrooms are safe spaces to be yourself and explore the world of chemistry by learning from mistakes and never giving up. When she is not teaching, she can be found snuggling her dogs, playing video games or other nerd activities (like D&D or Magic the Gathering), or eating at some of the best places in Los Angeles around her home in Koreatown. Feel free to email her about chemistry, classes, or your favorite restaurants to try.
Ted Donnell
Chemistry Faculty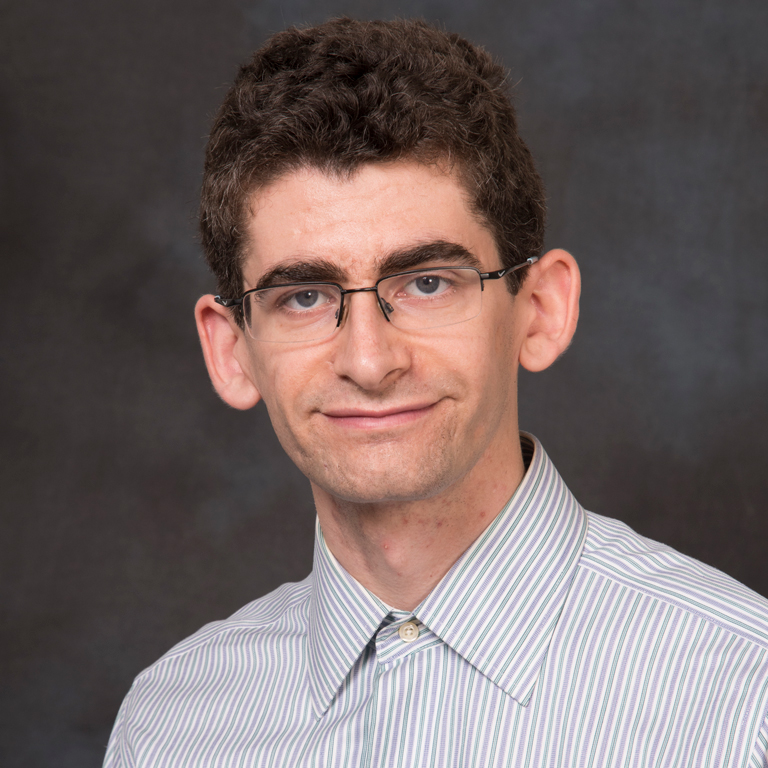 Ted Donnell
Where are you from?
I'm from Atlanta, Georgia, but I'm a Midwesterner at heart.
Biography
A Georgia boy, Ted received his BS in Chemistry from Carleton College, after which he moved out to California, following his passion for inorganic/organometalic to Caltech. He received his MS in Chemistry in 2019 and promptly moved across the street to start teaching at Pasadena City College, where he remains to this day.
Outside of the classroom, Ted enjoys cooking, idly investigating the chemistry behind his cooking, and overly complicated boardgames (Twilight Imperium!).
Sergio Gaudio
Physics Faculty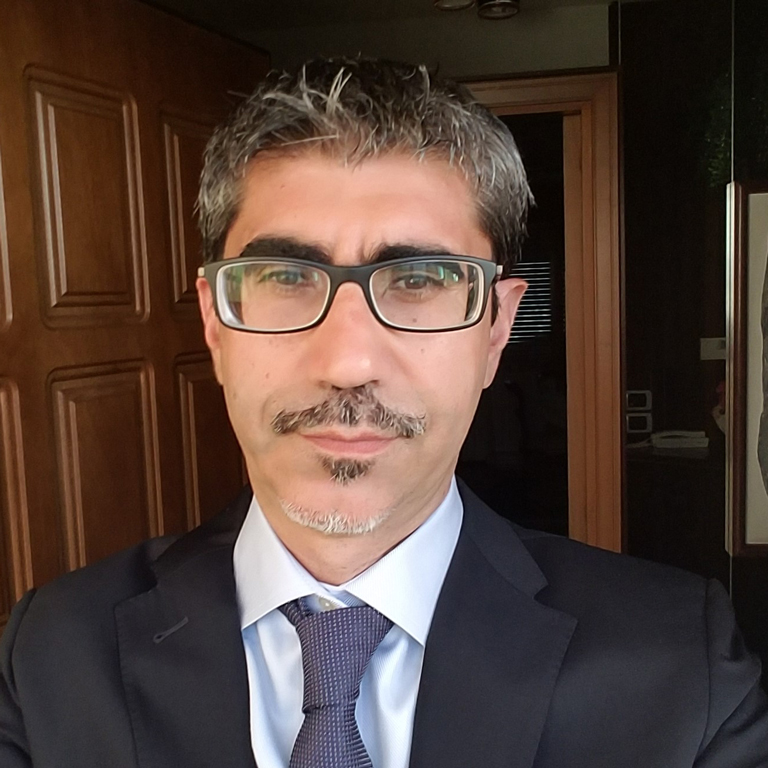 Sergio Gaudio
Where are you from?
Italy
Biography
Dr Gaudio is originally from Italy where he got his bachelor degree in Physics. He holds a PhD from Boston College in Condensed Matter theory. In 2016 he joined and then became a senior member of the Laser Interferometer Gravitational-Wave Observatory (LIGO) which detected for the first time gravitational waves and with which he still collaborates. He has coauthored over one hundred papers with over 27000 citations. Although he loves doing research in Physics, communicating physics has become one of his main goals for the "joy" of his 10 yrs old daughter who sometimes tests his progress.
In spite of his age, Dr. Gaudio still plays soccer and more recently, due to COVID, started mountain biking. To (only) his saying, he is a great cook, mostly pasta.
Doug Given
Geoscience Faculty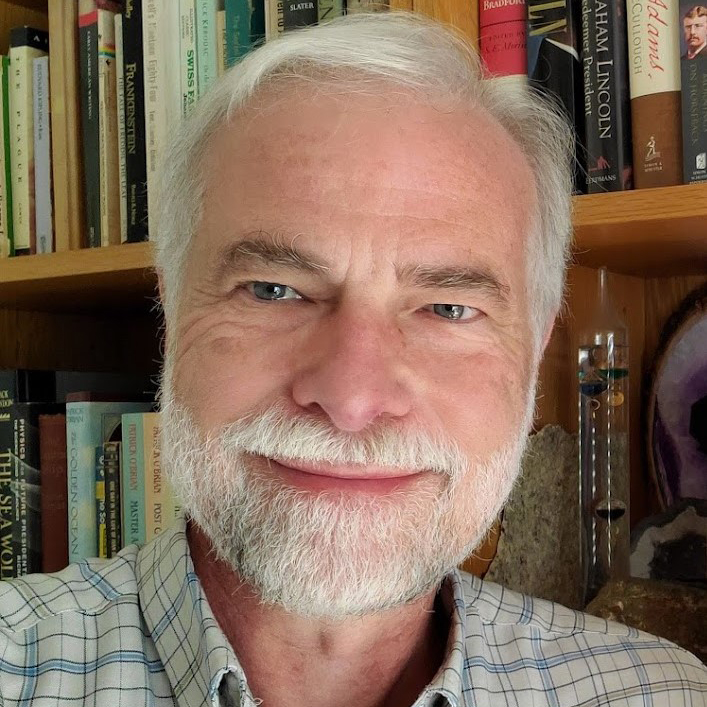 Doug Given
Where are you from?
Glendale, CA
Biography
I've been a part-time instructor at PCC (adjunct) since 1991, teaching Physical Oceanography and Physical Geology. I teach geology for fun; it's a great opportunity to introduce young people to our fascinating planet and the power of disciplined thinking to understand it.
In my "real job" I'm a geophysicist with the US Geological Survey at Caltech where I helped develop automated earthquake analysis systems and managed the southern California earthquake monitoring network. Currently, I'm in charge of the project that developed and operates the ShakeAlert earthquake early warning system for California, Oregon, and Washington.
I earned a B.S. in Geology at UCLA and an M.S. in Geology at CSULA. I'm a lifetime resident of southern California and live with my wife in La Crescenta, two blocks from the Sierra Madre Fault.
Christian Goodnow
Chemistry Faculty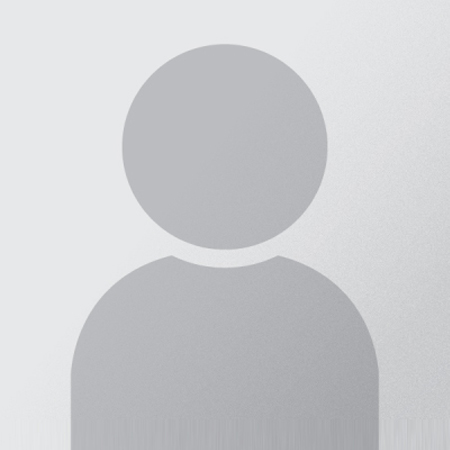 Christian Goodnow
Where are you from?
Fayetteville, Arkansas
Biography
Christian is from Fayetteville, Arkansas. He graduated with a BS in Chemistry from the University of Arkansas and a MS in Chemistry from the University of Chicago. Since moving to Los Angeles, Christian has taught at Pasadena City College and Caltech. Christian has been at PCC since 2018. He is also a co-advisor for Circle K International at PCC, an international collegiate service organization on campus. Outside of teaching, Christian enjoys keeping up with sports, collecting classical music on vinyl, and walking his dog, Winnie.
Donna Grotzinger
Environmental Science Faculty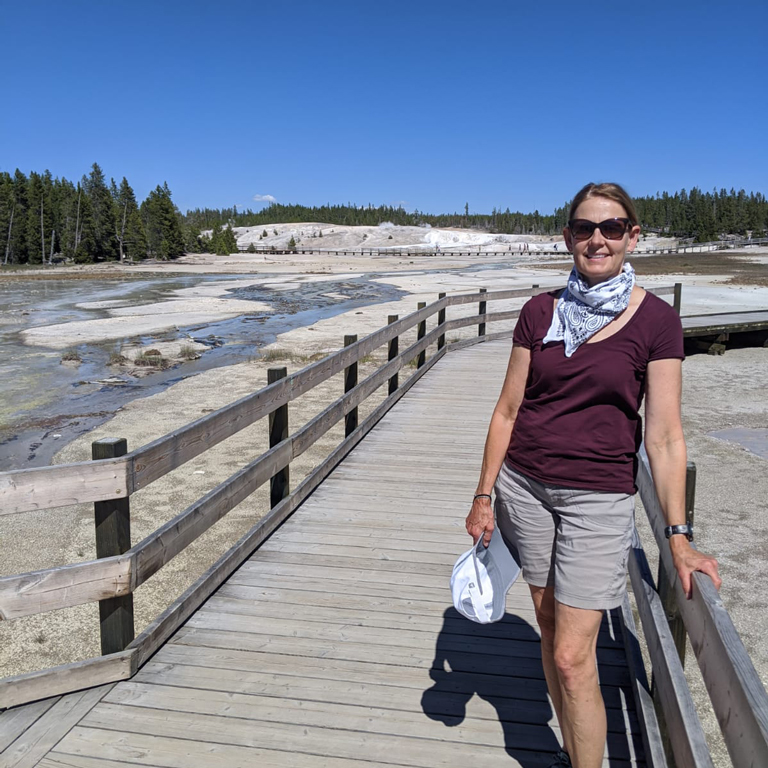 Donna Grotzinger
Where are you from?
Grew up on East Coast
Biography
Donna Grotzinger is an instructor in the Natural Science Division at PCC. She has taught at PCC since 2007, mostly environmental science courses. Donna has also has worked in the environmental consulting industry and taught middle school and high school science. She earned a Master's degree in Environmental Science & Engineering from Virginia Tech and a Master's of Education from Boston College and graduated from Gannon University with a Bachelor of Science in Biology. Donna enjoys being outside in nature and spends free time hiking, cycling, and walking her dog.
John Hanley
Chemistry Faculty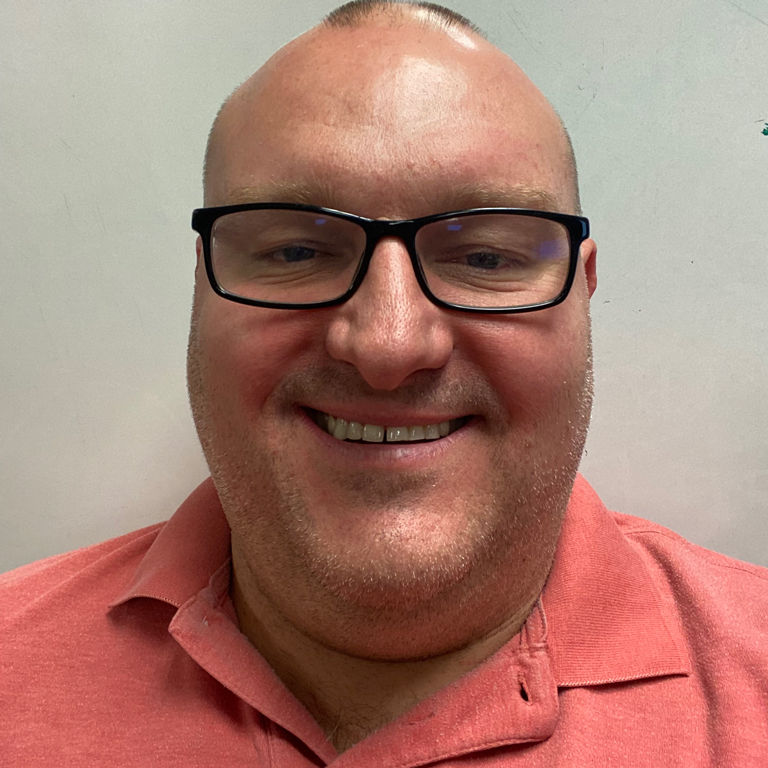 John Hanley
Biography
Dr. John Hanley earned a Master's degree from The Pennsylvania State University studying synthetic organic chemistry. Dr. Hanley continued on at Penn State an earned a Ph.D. studying mass spectrometry. He then worked in private industry for a number of years developing analytical methodologies - mostly in the arena of drug discovery and development. After about ten years in industry, her returned to what he always loved most about graduate school - the teaching. In terms of his teaching, his passion is organic chemistry - exploring the nitty-gritty details of how and why reactions work (or don't sometimes). In his free time, Dr. Hanley likes spending time with his family, playing with LEGO, and watching F1 races.
Ellen Harju
Chemistry Faculty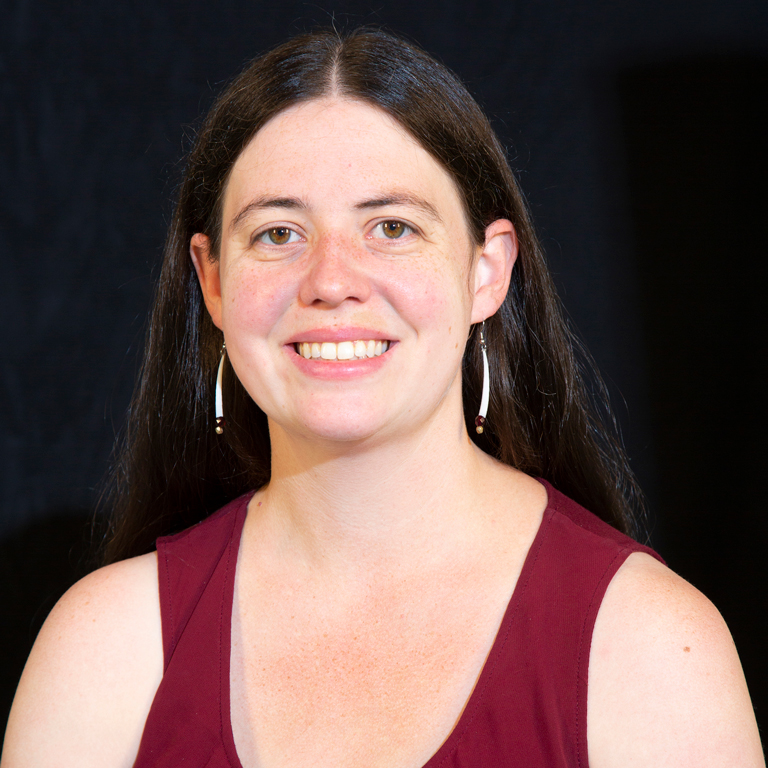 Ellen Harju
Where are you from?
Coast Salish Lands (Washington State)
Biography
Ellen Harju is an enrolled member of the Cowlitz Indian Tribe, originally from Washington State. She has attended South Puget Sound Community College, Northwest Indian, College, and Santa Monica College. Ellen has bachelor degrees in chemistry and chemical engineering from the University of Washington (UW), Seattle. While at UW she was an intern at NASA's Jet Propulsion Laboratory (JPL) in planetary habitability. Her group focused on instruments bound for Mars to detect possible organic molecules. She was an EOP student and a McNair scholar and encourages students to take advantage of the resources and programs available to them. She has her master's and Ph.D. in geochemistry from UCLA. Her research was in cosmochemistry, studying meteorites to learn more about the early solar system. She was involved in the UCLA chapter of the Society for the Advancement of Chic@nos and Native Americans in Science (SACNAS) and focused on science and engineering outreach activities for our local communities to improve access to STEM education and careers. She also worked as a peer mentor for the UCLA Center for Community College Partnerships (CCCP) and assists students with the transfer process. Ellen wants to be an astronaut when she grows up.
Miriam Hartman
Physics Faculty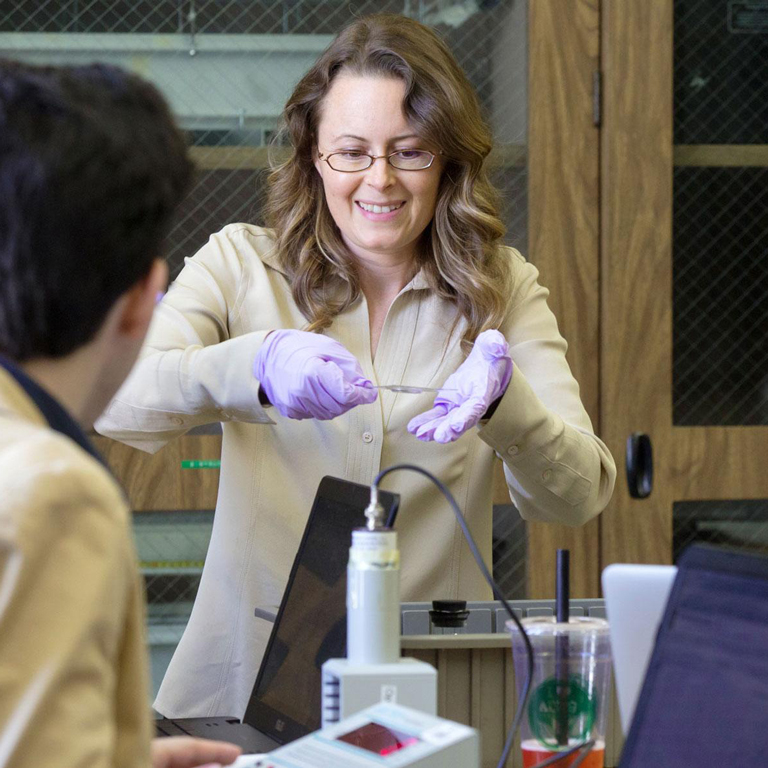 Miriam Hartman
Where are you from?
New York
Biography
Dr. Miriam Hartman has been teaching at PCC since 2015, and loves sharing her passion for understanding the world via physics! In addition to teaching, Dr. Hartman is an avid amateur musician, playing violin, viola, and French horn. She is also a California native plant enthusiast, and has planted over 50 different species of CA native plants in her backyard. She earned her undergraduate degree in Astronomy from Columbia University and her Ph.D. in Physics from the Massachusetts Institute of Technology.
Jeremy Huey
Geoscience Faculty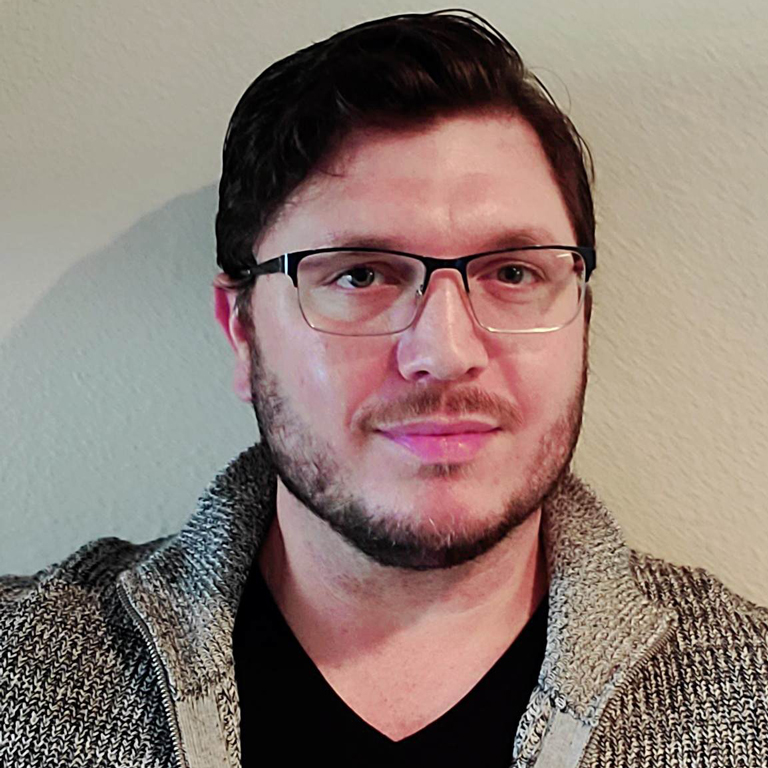 Jeremy Huey
Where are you from?
San Diego, California
Biography
Jeremy Huey has a M.Sc. in Geographic Information Systems from the University of Denver, and has proudly served with the United States Navy and United States Peace Corps. He is a GIS Analyst with 12 years of experience, and sUAS drone pilot with 5 years of experience. His involvement includes many phases of project planning and execution including archaeological, biological, and UXO survey, data preparation and collection, data editing, application development, as well as preparing report figures, fulfilling rolls as both GIS analyst and field support for archaeological, environmental, and UXO contracts.
Mr. Huey has been a part of Sage-grouse habitat assessments in Wyoming, cultural resource protection projects at White Sands Missile Range, GIS database management at Naval Airfield Fallon NV, UXO recovery and remediation for Camp Hale in the Rocky Mountains of Colorado, and has even worked alongside scientific groups, as a lead cartographer, during the MC252 Deepwater Horizon Oil Spill Response. As a new adjunct professor, Jeremy is excited to continue learning, develop his teaching skills, and bring his experience to his students.
David Imel
Physics Faculty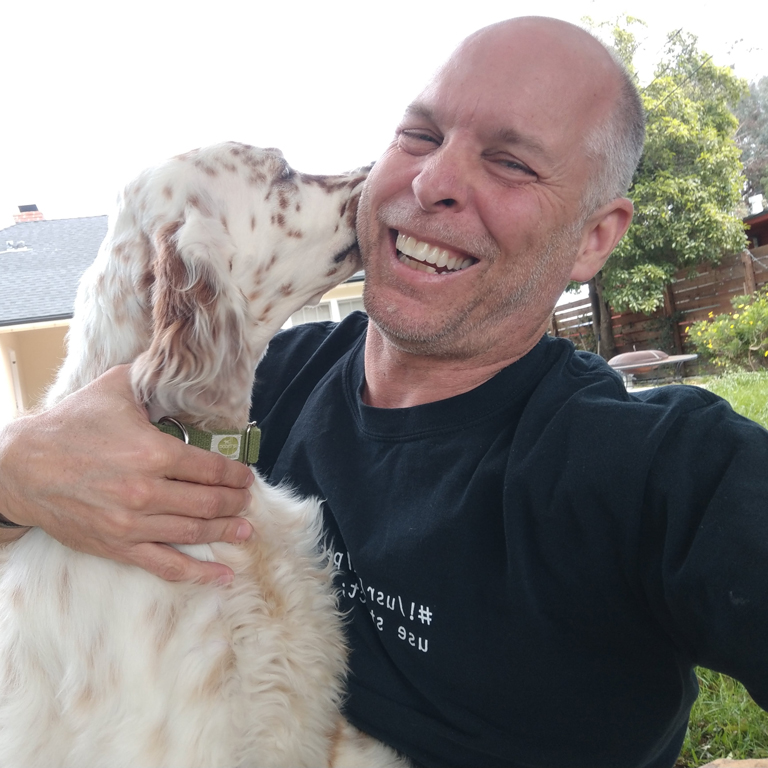 David Imel
Where are you from?
Native Southern California, but moved all around the country before winding up back here for graduate school, post-doc, and career.
Biography
I graduated from the University of Washington in 1985 with a BS in Physics, and from Caltech with a PhD in nuclear and particle physics. Along the way, I served in the US Army Reserves as a Chemical Branch officer, honorably discharged at the rank of Captain. After a post-doc at Caltech, I worked at the Jet Propulsion Lab for 13 years on several NASA missions in radar remote sensing, and since 2003 have been back at Caltech managing IPAC, NASA's Science and Data Center for Astrophysics and Planetary Sciences. I have a daughter now in college at UC Berkeley, and a son in graduate school at the University of Washington, both of whom are now safely back in the nest thanks to Covid-19. My hobbies and interests include running, yoga, math, knitting, backpacking, and racquetball.
Veronica Jaramillo
Chemistry Faculty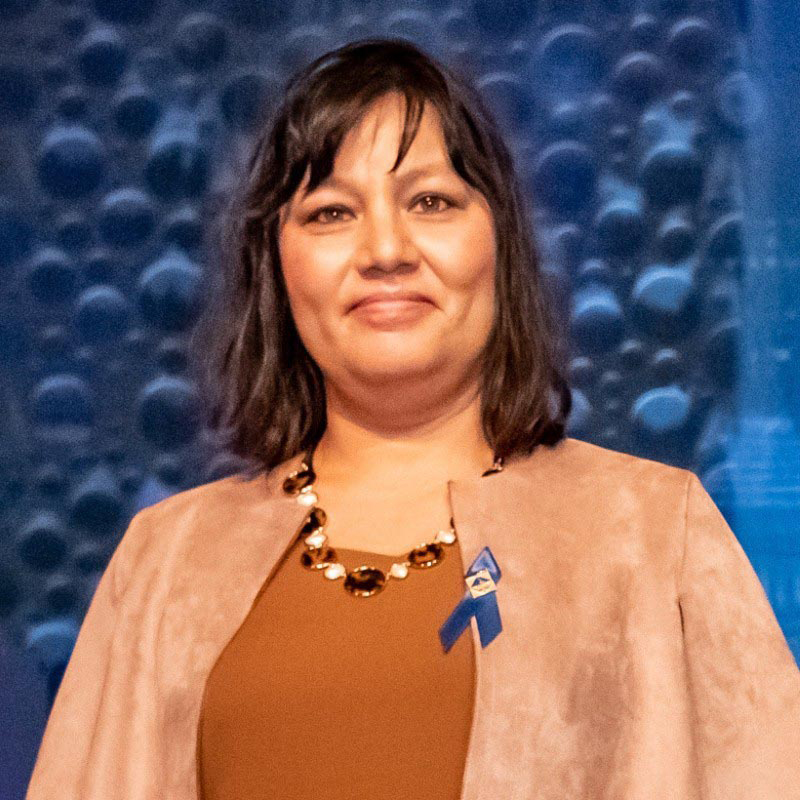 Veronica Jaramillo
Where are you from?
I am from New Jersey, and my parents are from Ecuador.
Biography
Hi! My name is Veronica Jaramillo. I am a first-generation Latina as both my parents are from Ecuador. I am originally from the Northeast, specifically I was born in New Jersey. I earned a Bachelor of Science in both Mathematics and Chemistry at a small liberal arts college, Moravian College and then continued to earn my doctorate in Chemistry from the University of Arizona. GO CATS! For my doctoral thesis, I studied the rates and mechanisms of chemical reactions under stratospheric conditions. My measured reaction rates are used in JPL's models of atmospheric chemistry. After graduate school, I moved to Pasadena and worked at a small Biotech startup company, Calhoun Vision, where I worked on testing intraocular lens quality and designed light irradiation systems. This worked was interesting, but I missed teaching and felt the pull to become an educator. My first academic professorship was at East Los Angeles College (ELAC) where I earned tenure and started an ACS affiliated Chemistry club. Then I had my son and decided I wanted to teach in the community I lived in and so I earned a faculty position at PCC. At PCC, I have again earned my tenure, again helped students begin an ACS affiliated Chemistry Club, am the Physical Science Department Chair and the Vice President of the Academic Senate.
What made me focus on Chemistry is my love of experiments and doing research, so I have tried to help give students this opportunity. I was the Principal Investigator for an NSF ATE grant at PCC funded by the National Science Foundation. The project involved creating a tiered early research experience beginning with course embedded research experiences, to research methods course or mentored research experience, and then a research internship at partner institutions (Jet Propulsion Lab (JPL), Huntington Medical Research Institute (HMRI), Oak Crest Institute of Science and California Polytechnic State University, Pomona). Also, at PCC, I was actively involved in developing a peer and faculty mentoring program for underrepresented students. I have acted as and am currently a faculty mentor for students doing research and am the advisor for the PCC Chemistry Club.
Science Outreach is also a passion of mine. So, I am very active in my professional organization, the American Chemical Society (ACS), at both the local and national level. At the local level I am the Councilor for the Southern California ACS section (SCALACs) and co-chair of their Women's Chemist Committee. I was recognized by SCALACs with Agnes Ann Green Award for Distinguished Service. I am also active on the national level by being a member of the ACS's Committee on Community Activities and co-chair for the Volunteer and Engagement Recognition Committee. This professional work focusses on bringing chemistry to ALL communities and to make ALL know they can do Chemistry and Chemistry IS FUN!
Alnald (Al) Javier
Chemistry Faculty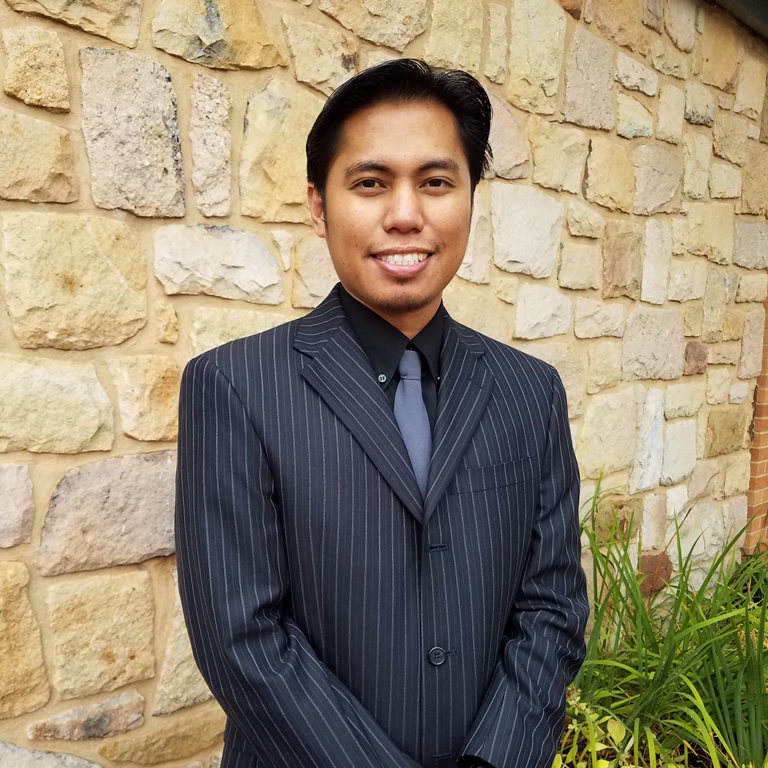 Alnald (Al) Javier
Where are you from?
Pasadena, CA
Biography
My expertise is on Analytical Chemistry, Electrochemistry, Surface Science/Spectroscopy and Mass Spectrometry focusing on heterogeneous catalysis and electrochemical CO2 reduction. I got my PhD at Texas A&M University and worked as a postdoctoral research scholar at Caltech after that. I like traveling, hiking and visiting National Parks.
Matthew Ku
Chemistry Faculty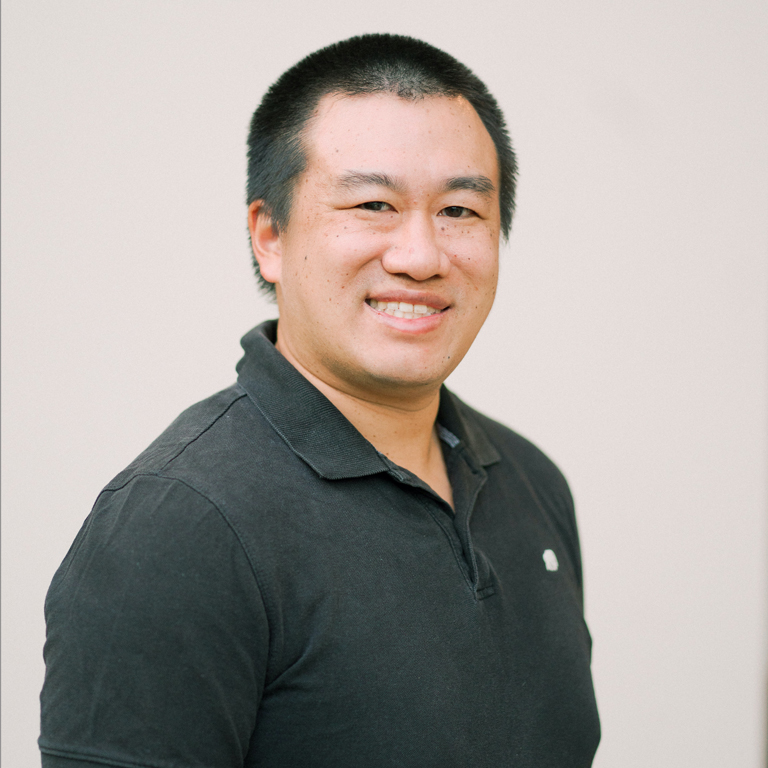 Matthew Ku
Where are you from?
Cupertino, CA...the headquarters of some fruit company
Biography
Instructor Matt Ku grew up in Northern California in Cupertino, CA before attending college and graduate school at the University of California San Diego. His research interests included discovering the molecular mechanisms of bacterial infection but, in graduate school, he developed a passion for teaching chemistry. Following graduation, he wanted to pursue both a position in scientific research and in education. By day, he works as a project manager at a small pharmaceutical company but at night he teaches chemistry (Chem 2A or 22) at PCC. He has been teaching part-time at PCC since 2014. Outside of the lab and the classroom, he enjoys playing/watching sports, cooking, and cooking's companion activity...eating.
Tiffany Kwong
Physics Faculty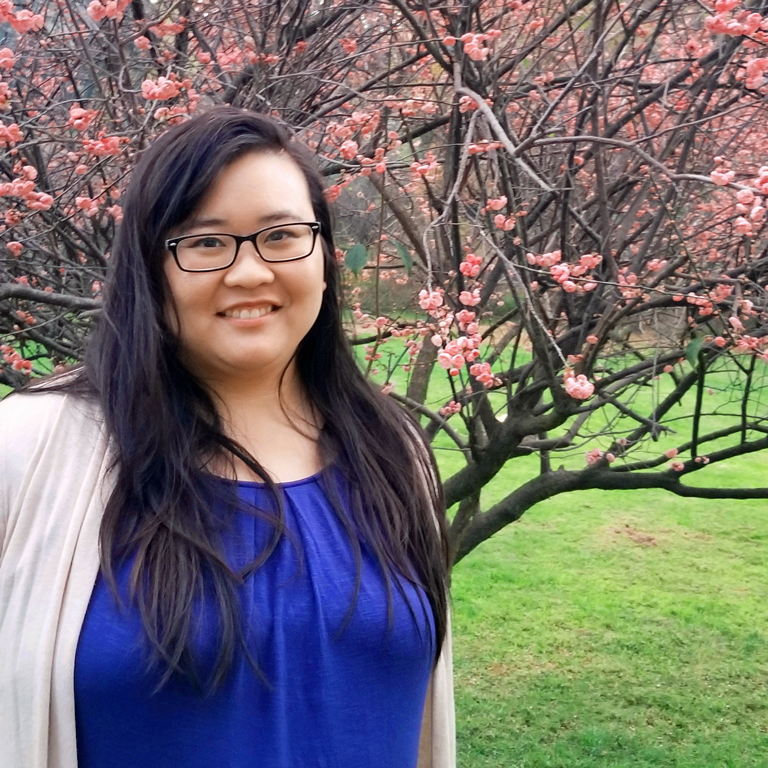 Tiffany Kwong
Where are you from?
Southern California
Biography
Dr. Tiffany Kwong received her M.S. and Ph.D. in physics from the University of California Irvine (UCI). She previously got her B.S. in physics from the California State University, Los Angeles (CSULA) and was a part of the Early Entrance Program (EEP). After graduating, she worked as a postdoctoral fellow for Rutgers University and UCI. During her studies, she worked in a variety of research fields including physics education, condensed matter, and medical imaging. She was awarded the F31 predoctoral individual national research service grant award by the National Institute of Health (NIH) for her research on optical imaging techniques to diagnosis cancer and was a National Science Foundation (NSF) graduate STEM fellow in K-12 Education.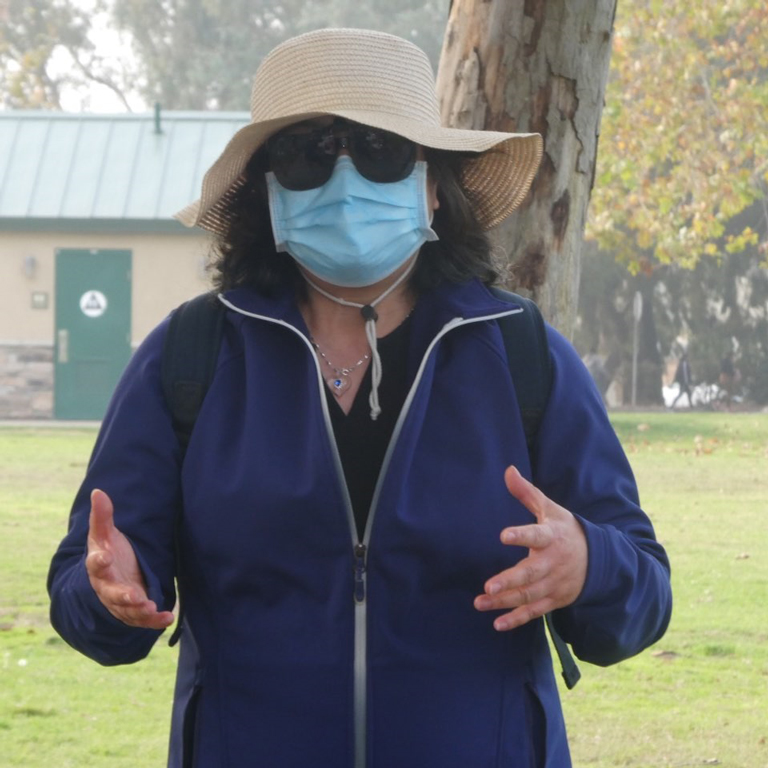 Wendy Lee
Where are you from?
Asia
Biography
Worked in few research projects in the Hollow Fiber Membrane industry after graduated with a BS in Engineering. She is among a small group of people that liking the cool toys in physics. Her favor part of the job is in helping with all new development of labs, demonstration, and supporting students for their creative special projects. She loves traveling, and photographing.
Sonjia Leyva
Geoscience Faculty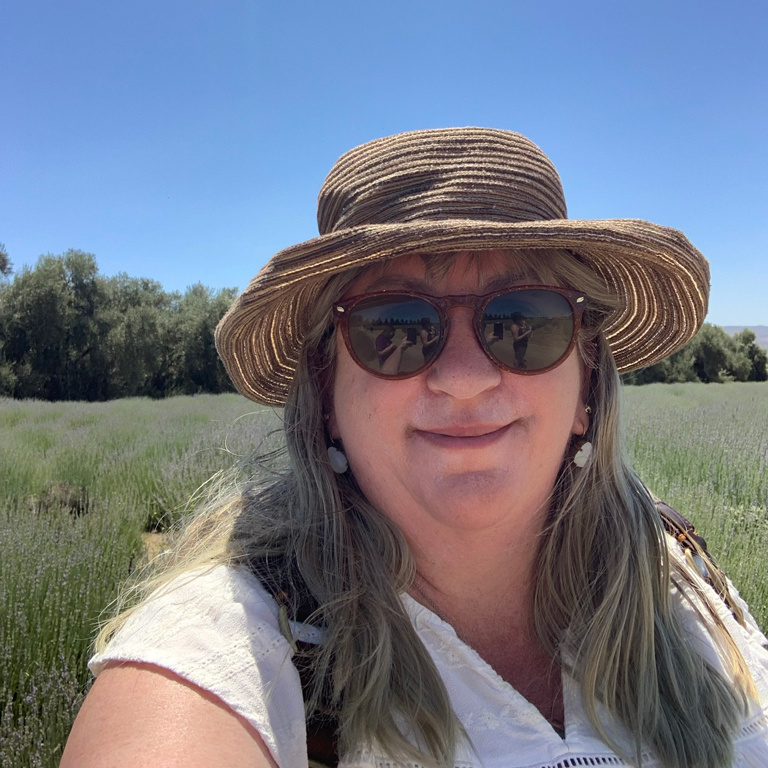 Sonjia Leyva
Where are you from?
San Gabriel, California
Biography
I have been working as a geologist for over two and a half decades. First, I worked full time as a field & lab technician, and geologist while pursuing my Bachelors of Science degree in Geology from CSU Los Angeles (1992); I then worked full time as a geologist in a variety of locations, including borate/kaolin drilling, large grading operations, and landslide mitigation while completing my Masters of Science in Geology, also from CSU Los Angeles (2002). Recently I've added "oceanographer" to the list. Additionally, I have over eighteen years of teaching experience on the ethnically diverse campuses of CSU Los Angeles and Pasadena City College.
I'm a nerd, geek, dork . . . any of those labels will do! I love to read, garden, and hike, in addition to hangin' with my kids, husband, and friends. I'm also a Girl Scout alumna, parent, and former leader. Yes, I'll sell you Girl Scout Cookies during cookie season. No, you can't get Extra Credit for doing so!
Check out my webpage, http://www.geophile.net/, for lots of activities and virtual field trips.
Betty Lininger
Geoscience Faculty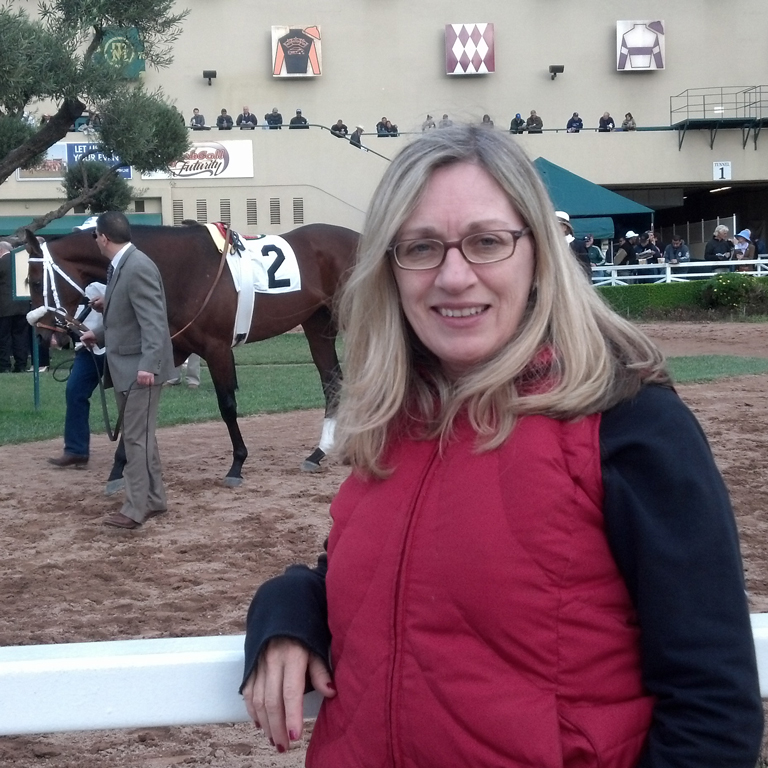 Betty Lininger
Where are you from?
Columbia Falls, Montana
Biography
I was born and raised in the great outdoors of Big Sky Montana. My home was on a small ranch located in the foothills of Glacier National Park in the northwestern part of the state near the Canadian border. This beautiful and rugged landscape provided me with an endless quest to discover the magic of nature. Eventually, my love and interest in all aspects of the Earth motivated me to earn three academic degrees, a BA, MA, and a PhD in geography. My academic journey began as a student here at PCC! Luckily all of this led me to a profession that I truly enjoy because I can share my knowledge with students and grow with them.
David Martinez
Engineering Faculty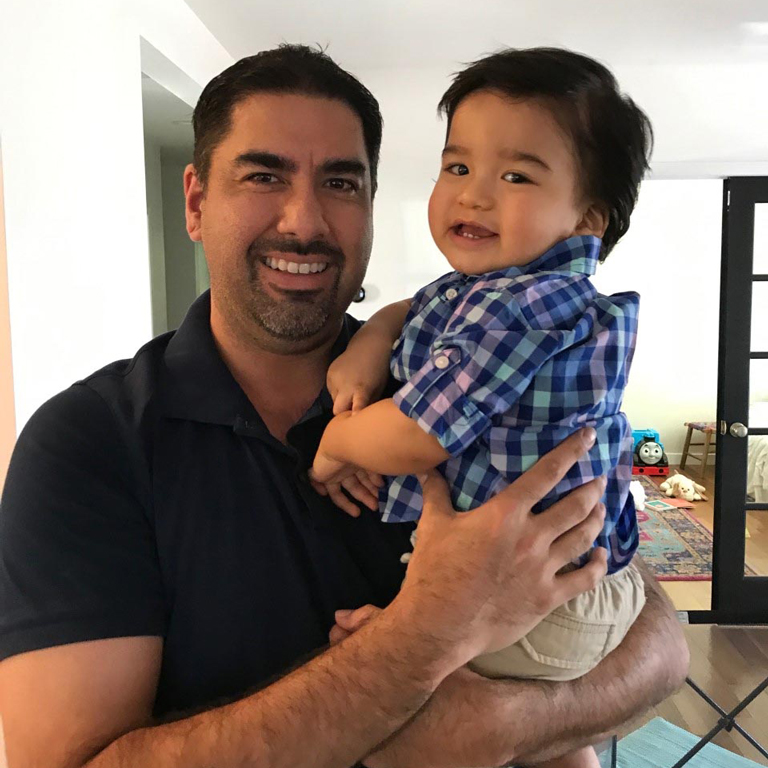 David Martinez
Where are you from?
Pasadena, CA
Biography
David grew up in South Pasadena and attended Saint Francis High School. After high school he went to UC Berkeley to earn his B.S. degree in Industrial Engineering & Operations Research. He also has a Master's Degree in Operations Research Engineering from USC and stayed at USC to earn his Ed.D. in Higher Education Leadership. His true professional passion is working with diverse students of colors in STEM majors. He has experience working at UC Berkeley and USC serving underrepresented students in the sciences and engineering, working briefly in aerospace and technology (Boeing & Ingram Micro). David has also taught engineering courses at Cal State LA, COC, CSUN, ELAC, and GCC. He is married (Amalia) with two small children (Tomas age 5 and Dolores age 2), a dog (Ginger), and a cat (Skipper). He is a diehard Lakers and Dodgers fan, and roots for the Rams when they play well. Before the pandemic, he was a pretty good racquetball player and third baseman for his local slow pitch softball team.
Christopher Matthes
Engineering Faculty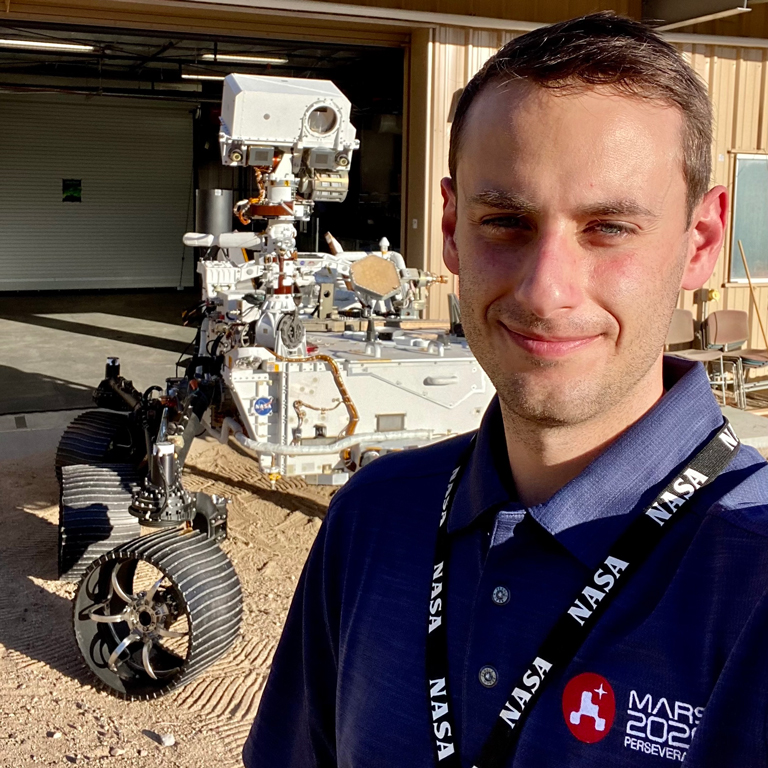 Christopher Matthes
Where are you from?
Metro Detroit
Biography
Christopher Matthes holds a Ph.D. in Aerospace Engineering from UCLA, as well as a M.S. from UCLA and a B.S. from Michigan State University, both in Mechanical Engineering. Dr. Matthes began his career as a systems engineer working in thermal energy applications and systems at NASA Jet Propulsion Laboratory, focusing on radioisotope power systems. More recently he has been heavily involved in the building of the Mars Perseverance Rover's Vehicle System Testbed (VSTB), and using it for verification and validation testing in JPL's Mars Yard. He is active in his community, serving as a city commissioner on the Pasadena Human Services Commission. He also holds lecturer positions at UCLA and Pasadena City College, where he teaches engineering laboratory courses.
Elizabeth Nagy
Geoscience Faculty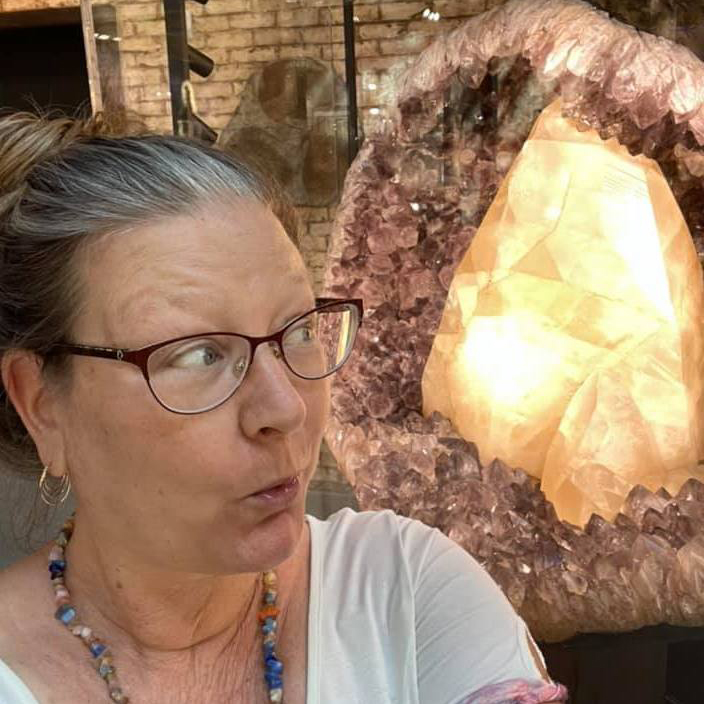 Elizabeth Nagy
Where are you from?
I grew up in New Jersey and Michigan.
Biography
Professor Elizabeth Nagy received her B.A. in Geology from the University of Colorado, and her M.S. and Ph.D. in Geology from Caltech. Her graduate research focused on plate tectonic investigations in California and Baja California, Mexico, and included field mapping, paleomagnetic study, and 40Ar/39Ar geochronology at UCLA. Following this work she held two post-doctoral position in laboratories in Paris, France, and Syracuse University that involved U/Pb studies, which sounds cool, but really involved a lot of time crushing rocks in damp university sub-basements. However, she also participated in field studies in some amazing places including Vietnam and Morocco. She is fluent in French and lived in Paris for about four years.
Professor Nagy then taught high school for two years in upstate New York, became an Associate Professor in Geology at CSUN, and finally ended up at PCC in 2007. Her research now focuses on geoscience education, or "making her PCC students' classroom experiences as awesome and meaningful as possible". When she isn't teaching or travelling she enjoys gardening, cooking, reading, hiking, and playing all kinds of puzzles. Last, but certainly not least, she has four children, two grandchildren, a dog, and a cat.
Benson Ngo
Chemistry Faculty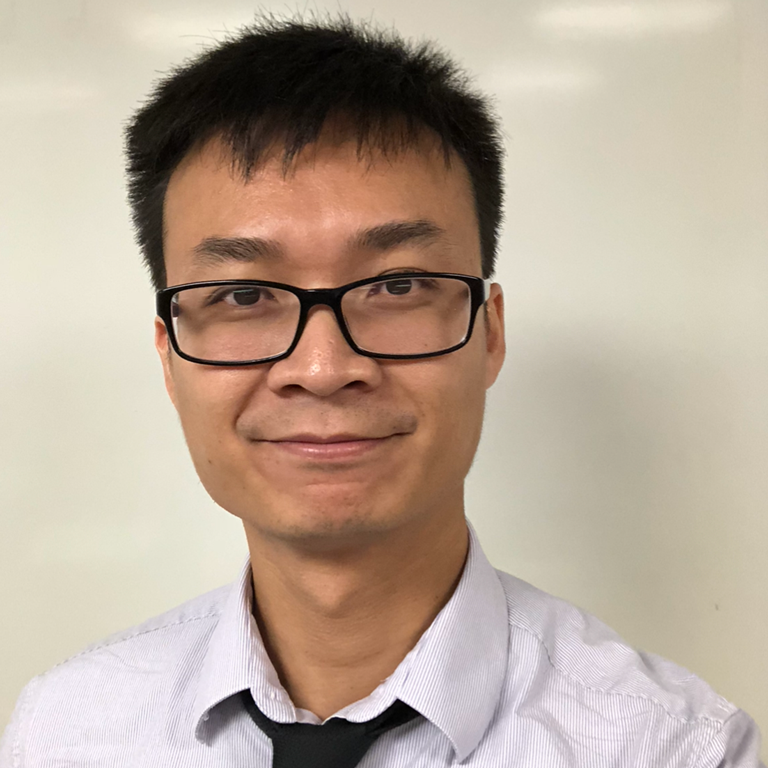 Benson Ngo
Where are you from?
Los Angeles, CA (born here)
Biography
I went to Claremont McKenna College for my undergraduate studies and UCLA for my Ph.D. in Biochemistry and Molecular Biology. I carried out my graduate studies on mRNA transcription and researched on the mechanism of communication between the transcription machinery and the mRNA processing complex.
I worked as a tutor during my undergraduate studies and I learned very early that I love teaching chemistry. In each of my classes, I make it my mission to teach how chemistry impacts our everyday lives and to appreciate how things work through the lens of a chemist.
Outside of the classroom, I like to spend time with my family, watch movies and anime, and play video games. I am a fan of Blizzard and play Heroes of the Storm and the Diablo series.
Ling O'Connor
Geoscience Faculty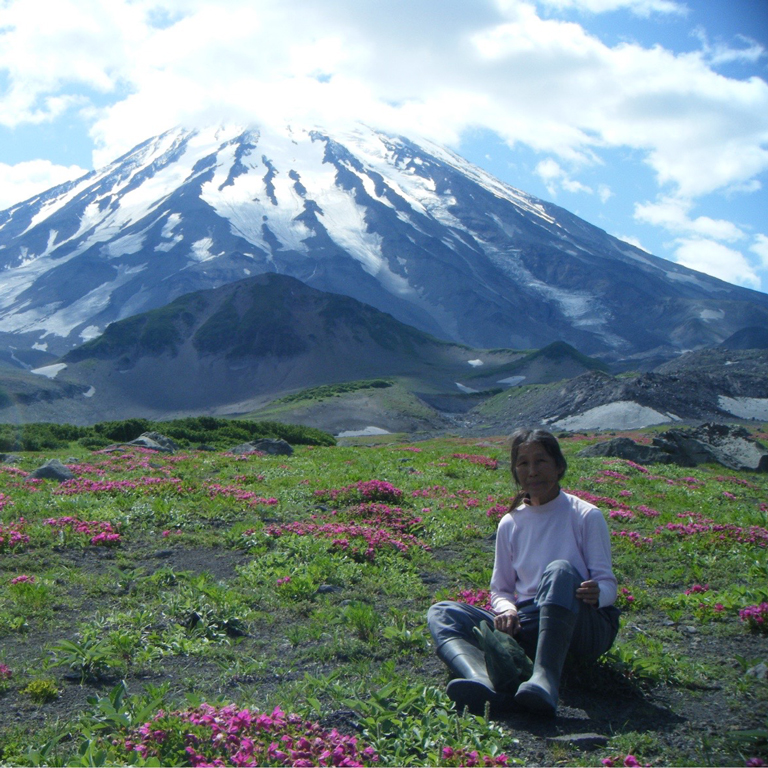 Ling O'Connor
Where are you from?
Hong Kong
Biography
If it weren't for open admission, I would have never attended college. My high school grade point average was less than one. Once I had a sense of what I wanted to do in life, I became a top student. On the day my first son was born, I quit everything and stayed home for 15 years raising four children. At the age of forty, with my youngest just turning four, I started graduate school.
My experience helps me relate to many of our students at PCC. I came from somewhere else, wasn't always keen about school, had to work and raise a family while attending school.
It makes me feel privileged to be in a position where I can be of service to people who have to work with so many obstacles like I had to once.
To rejuvenate and destress, I love spending time in nature.
Rhea Presiado
Geoscience Faculty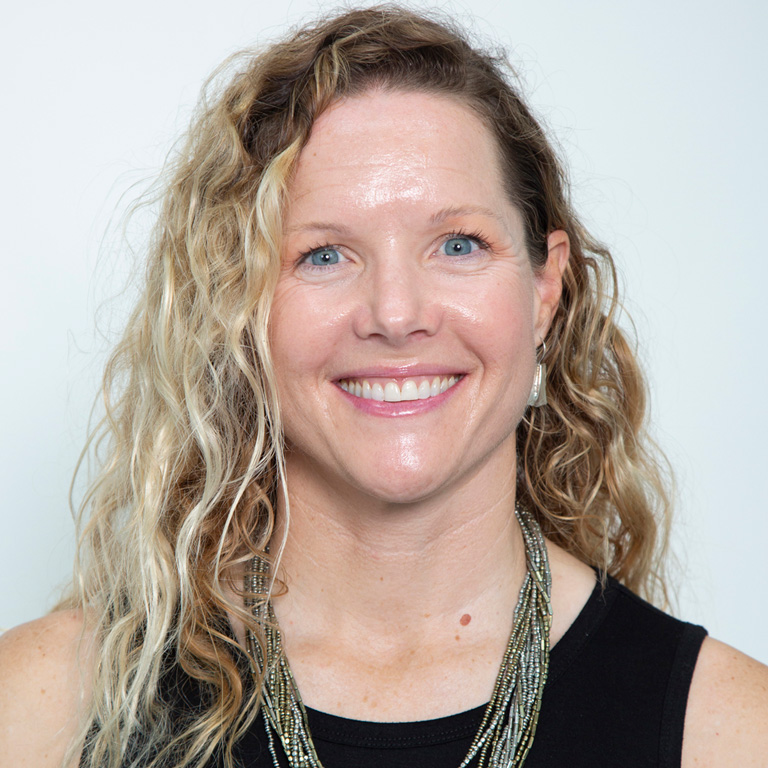 Rhea Presiado
Where are you from?
Bellflower, CA
Biography
Professor Rhea Presiado is a proud product of the community college system! After transferring from Long Beach City College, Rhea graduated from U.C. Berkeley and U.C. Davis where she earned a B.A. and a Ph.D. in Geography, respectively. Her academic studies focus on Marine Biogeography. While at PCC, Rhea developed the first online course offerings in Geography, the Geography AA-T Degree, the first GIS Certificate, and spearheaded widespread OER textbook adoption across the Geography program. A leader in innovative teaching methods, her courses combine project-based learning with undergraduate research projects at local natural areas, and she has developed several fully ADA compliant Geography field trips around the LA area. Her favorite part of teaching Geography is taking students out into the field to learn hands on, and also helping them present their research findings at local research conferences. Outside of the classroom, you will find Professor Presiado surfing most mornings at dawn or backpacking around the Sierra Nevada mountain backcountry.
Oscar Del Real
Environmental Science Faculty
Oscar Del Real
Where are you from?
I was born and raised in Van Nuys CA
Biography
I attended Pierce and Mt Sac Community College and took courses in Plant Science/Horticulture. Received my B.S in Plant Science and completing my M.S in Plant Science from Cal Poly Pomona. My emphasis was in Sports Turf Management and Arboriculture. I have worked in Major League Baseball (MLB) and the landscape industry for over 8 years. Enjoy traveling to MLB stadiums, watching, everything that has to do with the outdoors and climbing trees. At PCC, I have taught Environmental Horticulture and will be teaching Plant Identification. I enjoy teaching and talking about Plant science, horticulture, agriculture, and Integrated Pest Management. Also, a huge advocate to each one of those industries and like to shed light on the various careers paths students can take in those sectors.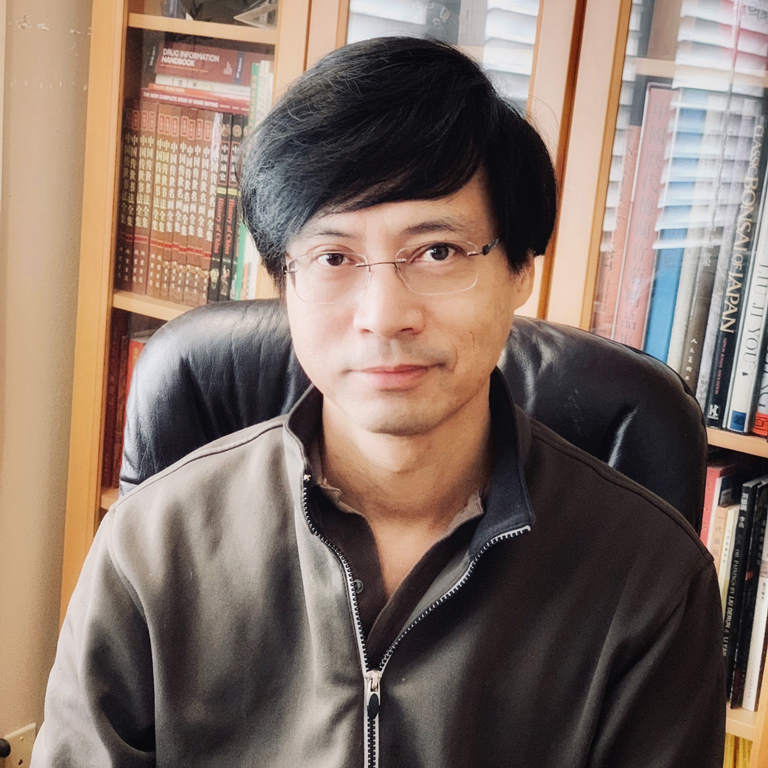 Jerry Shi
Where are you from?
Shanghai, China
Biography
Dr. Jerry Shi graduated from Fudan University in Shanghai, China with a bachelor's degree in physics, before attending graduate school at UCLA, where he majored in theoretical condensed matter physics in a joint research program between the University of California and the Los Alamos National Laboratory. He started teaching at PCC during his last year in the UCLA Ph.D program, and has been a full-time physics faculty here ever since. He is the author of the solutions manuals for several popular college physics textbooks, and co-developed one of the first fully online college physics courses in California.
Besides teaching physics, Dr. Shi enjoys painting, calligraphy, reading modern science fictions and archaic Chinese literature, and listening to classical music. He misses exercising in the gym and can't wait to get back there when the pandemic is over.
Erick Sturm
Physics Faculty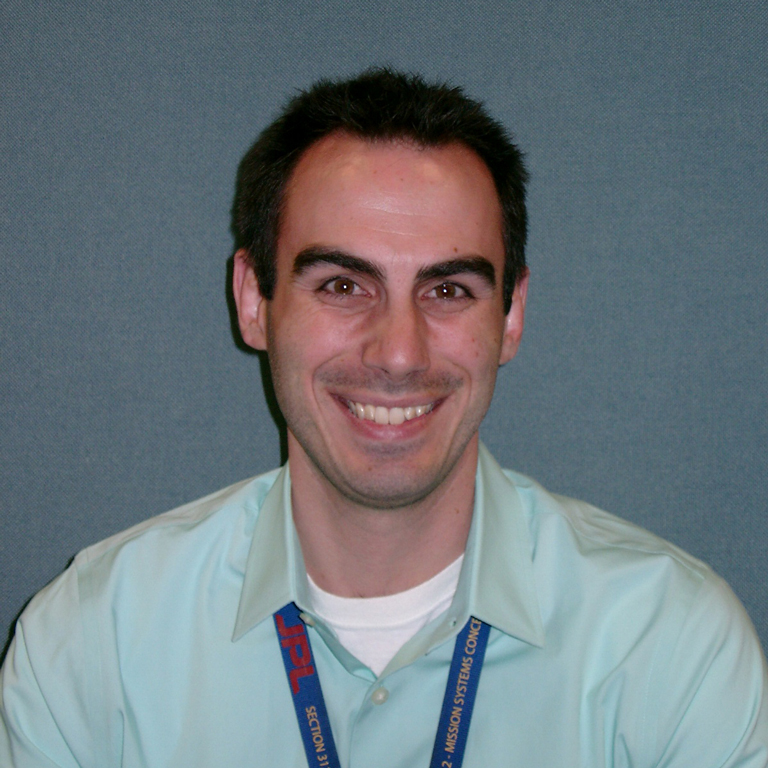 Erick Sturm
Where are you from?
Earth
Biography
Professor Erick Sturm graduated from California Polytechnic State University (Cal Poly), San Luis Obispo in 2005 after earning his B.S. and M.S. in aerospace engineering and his B.A. in physics. He was hired by NASA's Jet Propulsion Laboratory straight out of college as a systems engineer for the Mars Advanced Formulation Office. Since then, he has served as a mission engineer and mission architect for various planetary mission concepts. More recently, he was the lead mission planner for the Cassini Mission's Grand Finale, and currently serves as the Chief Engineer of the Juno Mission at Jupiter.
Khuloud Sweimeh
Chemistry Faculty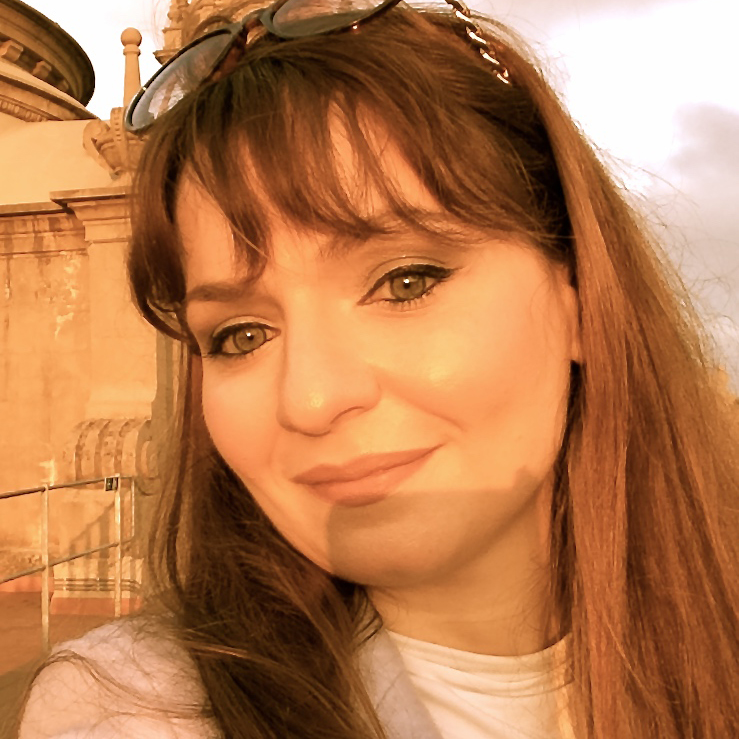 Khuloud Sweimeh
Where are you from?
The beautiful place we call Earth
Biography
Dr. Sweimeh grew up in the middle east where she got her Bachelor degree in Chemistry from the University of Jordan. She had lived in few countries, last was Germany before she came to California in 2000 for graduate school. She earned her Ph. D. in Organic Chemistry from UCI in 2005. In graduate school, she discovered her passion for teaching and working with students and joined PCC right after her graduation in 2005. She teaches a wide range of chemistry classes from Introductory Chemistry, freshman General Chemistry and sophomore Organic Chemistry. She also supervises the chemistry Supplemental Instruction (SI) program, advises the PCC SACNAS chapter, coordinates the Bridges to the Future Program and mentors outreach activities to STEM between Caltech and PCC. She had accompanied many of her students to professional events and conferences nationwide. In her free times, she enjoys painting, cooking, watching shows, travelling and playing with her son.
Gidget Tay
Chemistry Faculty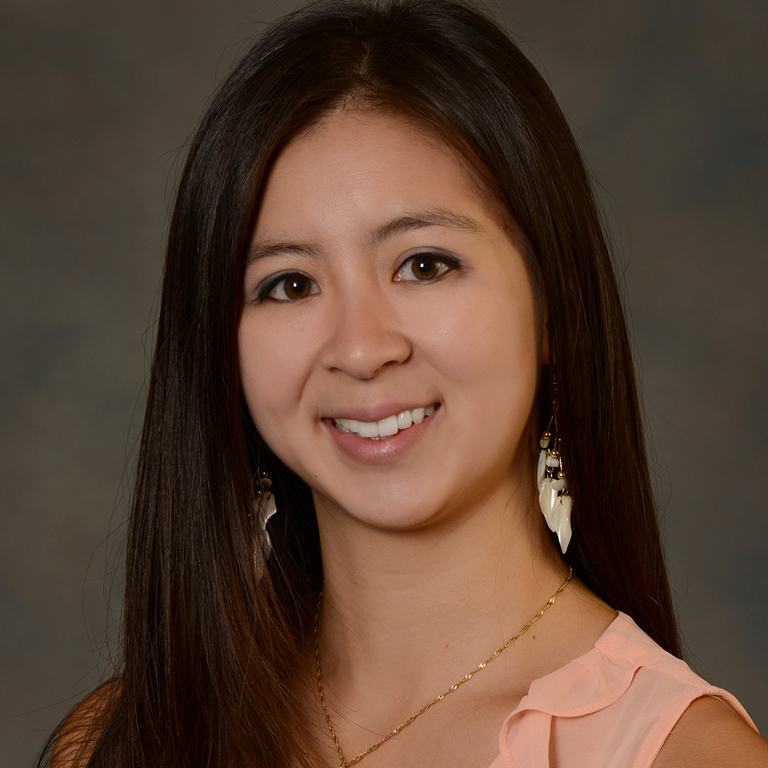 Gidget Tay
Where are you from?
Los Angeles, CA
Biography
I am a Southern Californian, born and raised in the 626 area code. I went to Arcadia High School (I wasn't in the band but I was in the school's dance company, Orchesis). I received my B.S. in chemistry from UC San Diego (with a minor in dance) and my Ph.D. in organic chemistry from UC Irvine. After graduating from UC Irvine, I moved to Illinois to teach at a small private liberal arts college for three years (brrr it was cold there!). In 2018, my nephew was born and I decided it was time for me to return to California to be closer to family. I've been teaching in the chemistry department at PCC ever since and absolutely love it here. Outside of teaching I enjoy crafting, dancing, playing board games, solving puzzles, watching lots of TV, eating (and trying new foods), and playing with animals.
Michael Vendrasco
Geoscience Faculty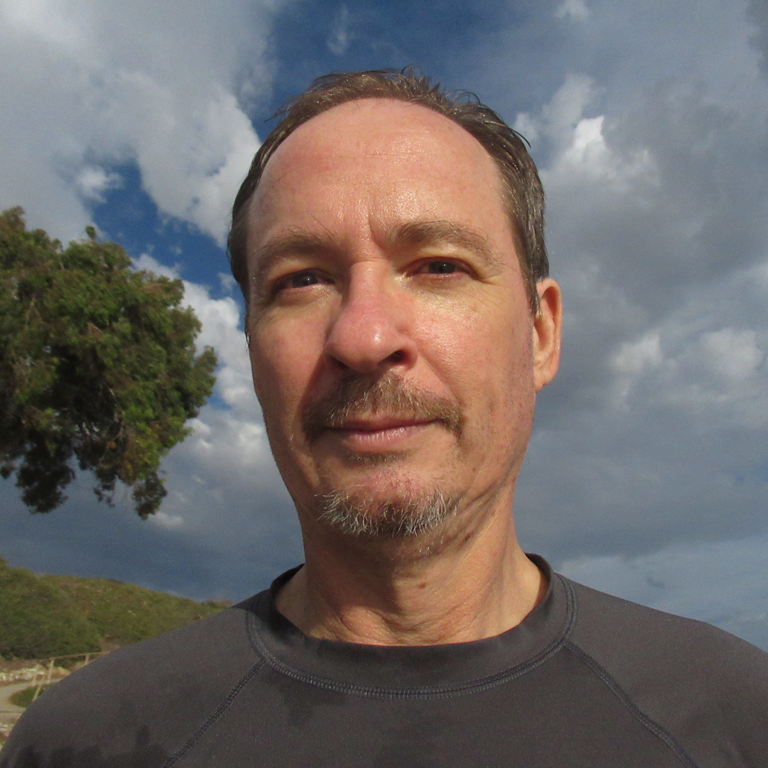 Michael Vendrasco
Where are you from?
Great Valley Geomorphic Province
Biography
I earned my Bachelor's degree in Biology from UC Santa Barbara and my PhD in Geology from UCLA. My research background is in paleontology, and I have broad interests in all aspects of the natural world. Since receiving my PhD from UCLA, I have alternated between teaching positions and post-doctoral research positions, including two stints at the University of Granada in Spain. I have done research field work in Nevada, Utah, Missouri, Spain, France, and China.
My research interests include the evolution of shell microstructures in early mollusks and how it reflects increasing predation intensity over time. The structure of the mollusk shell determines its ability to defend against predators. Currently I am working on taxonomic descriptions of ancient fossil chitons (rock-hugging mollusks with dorsal armor of eight calcareous shell plates).
I teach geology, oceanography, and soil science. I particularly enjoy field courses where the wonder of nature can be best observed and interpreted.
I also enjoy playing with my two children, singing karaoke, and making music or something approximating it.
Brennan Wallace
Geoscience Faculty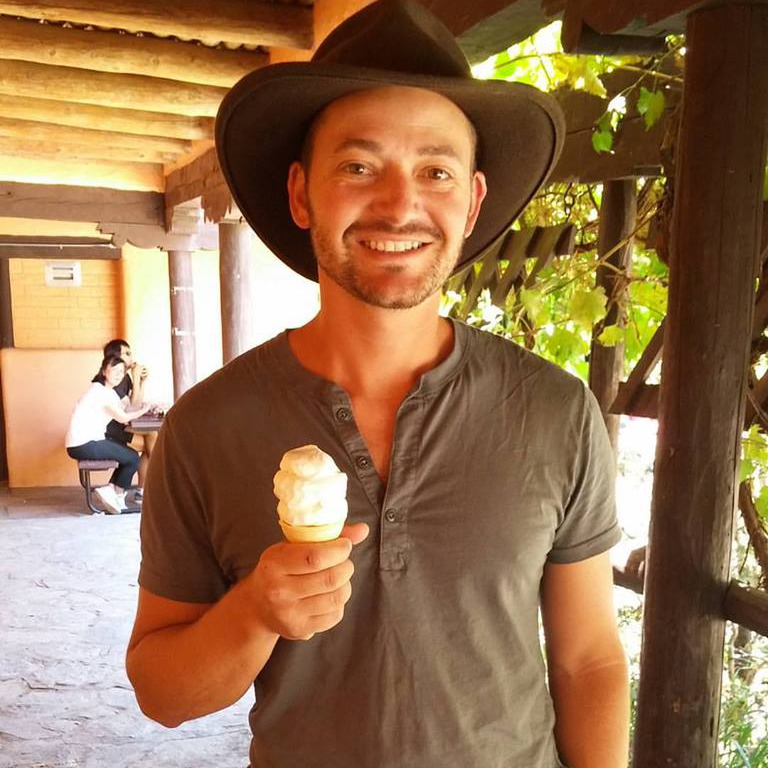 Brennan Wallace
Where are you from?
Tustin, CA
Biography
Brennan earned his Geography Degrees from CSU, Fullerton and has taught at PCC since 2015. His teaching interests are in Biogeography, Arid Environments, Geographic Information Systems, Sustainability and Environmental Issues, Highland Climates, Coastal Environments, Field and Hands-on teaching methods, student engagement and advisement.
He most frequently teaches Introduction to GIS, Spatial Analysis, Physical Geography, and Field Studies (primarily Western U.S. and Hawaii).
Brennan also enjoys spending time with his wife and two children, family and friends, upland game hunting, bouldering, being in the water, and overland off-roading.
Tina M. White
Geoscience Faculty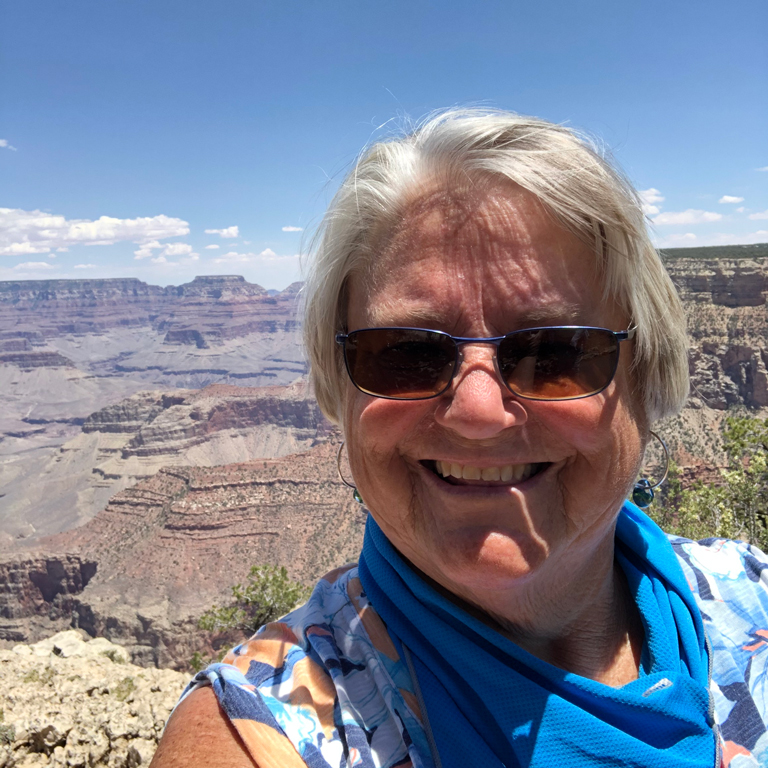 Name
Where are you from?
Hermosa Beach/Torrance
Biography
I'm living my best life! I was a PoliSci undergrad at UCSB, then spent 30 years working in local government. It was fun, but that first field trip to Death Valley just weeks before graduating had changed my view of life. So, I took geo classes for quite a few years, traveled around the US and the world on field trips, and finally went to grad school at CSUN. Then I retired early and started teaching in order to share my enthusiasm for our world! Now I spend my non-school time leading tours of areas of geologic interest, going on field trips with the Sierra Pelona Rock Club, and relaxing poolside or at the beach while reading a mystery novel. Oh, and traveling wherever and whenever I can!
Bryan Wilbur
Geoscience Faculty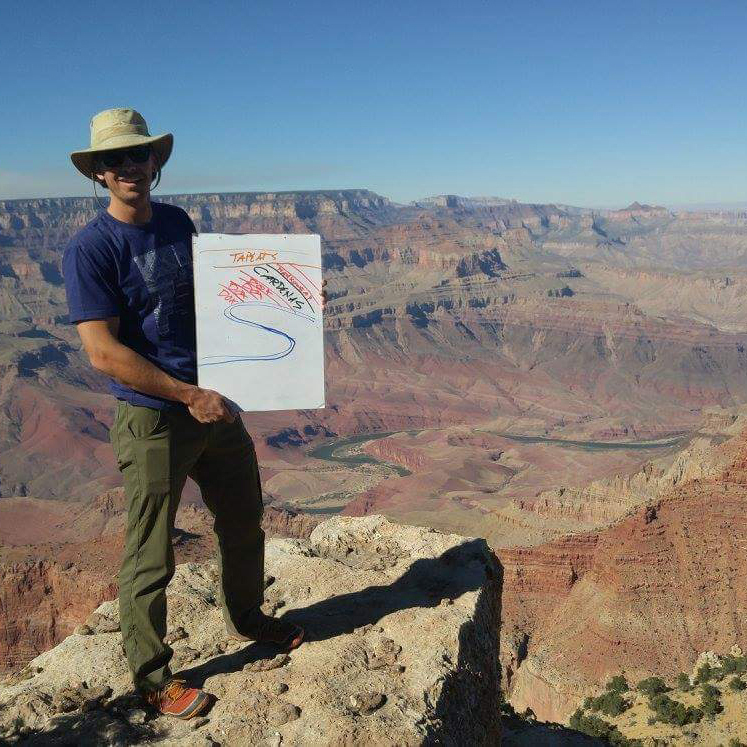 Bryan Wilbur
Where are you from?
Tustin, CA
Biography
Dr. Bryan Wilbur grew up in southern California, where he was a geologist long before the realization that geology was a course of academic study. He spent his youth hiking, fishing, backpacking, rockhounding, and fossil hunting all over the state and beyond. He studied first at UCLA, earning bachelors degrees in Geology and Biology, and then matriculated to the University of Texas at Austin. There he studied California rocks toward earning a PhD in geology with a dissertation titled " A Revision of Helicoplacoids and Other Early Cambrian Echinoderms of North America." Before, during, and after Texas, Dr. Wilbur taught math at Hawthorne High School, and geology at UT, Cal State Chico, and Cal Poly Pomona. At PCC Dr. Wilbur shares his interests in paleontology, evolution, and the geology of the west in lecture and lab classes and on field trips across the western states. When he is not geologizing, he is an avid traveler with his wife and daughters, a guitar geek, a numismatist specializing in the Spanish Main, an avid runner, and a reader of sci-fi, horror, travelogues, and histories.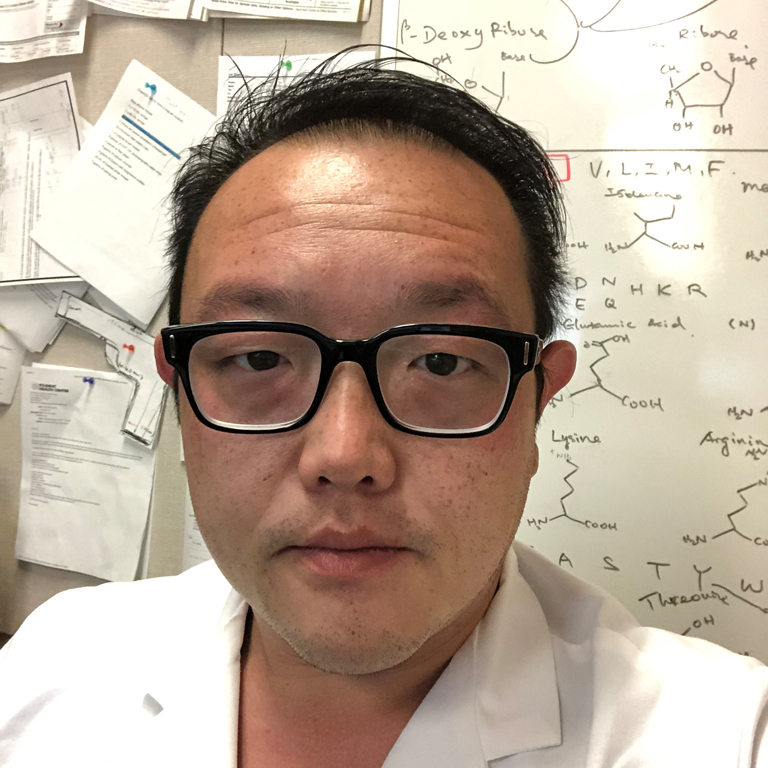 Lei Zhao
Where are you from?
China
Biography
I was PCC student and PCC was the start of my American life. I transferred to UCLA majoring Biochemistry from PCC and then became a chemistry lab technician. Switching role from a PCC student to a PCC staff, I am willing to share my experience with students as needed and help them to achieve their dream.