Printed Circuit & Electronic Hardware Design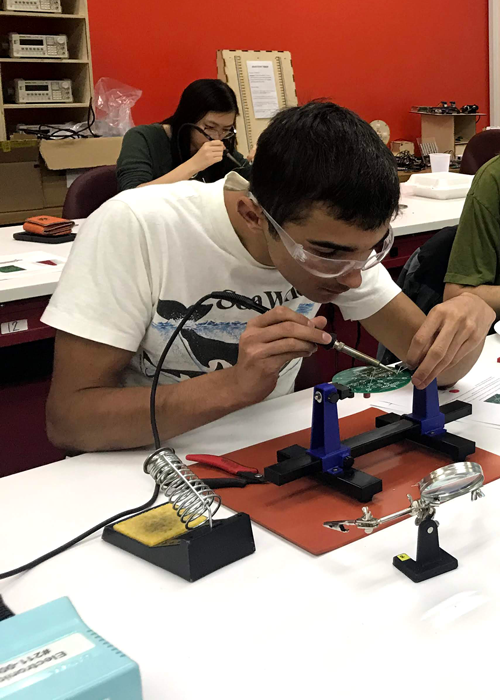 ELTN 115 prepares students seeking to work in the electronics manufacturing sector or to gain a deeper understanding of the under-the-hood mechanics of electronics design. PCB design is taught using Eagle CAD software which is commonly used in industry. Students will learn more in-depth about the physical aspects of electronic components and will design a printed circuit board for individual projects. Collaboration and group project management is also emphasized for career skills development.
Student Learning Outcomes (SLOs)
Effectively communicate and document technical information using appropriate terminology.
Specify appropriate electronic hardware for a design.
Design PCB's for complex analog, digital, and mixed signal systems.
Work as a team to successfully build and implement a complete system design using sustainable practices.