Berlinda Brown, Area 3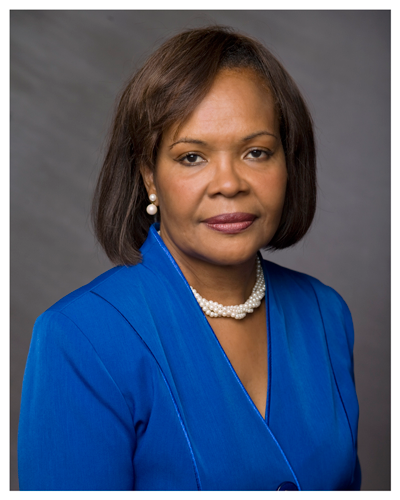 Berlinda Brown was elected to the governing board of the Pasadena Area Community College District in 2009 to represent Trustee Area 3, which covers Northwest Pasadena.
Before retiring, Trustee Brown worked as a health care professional for the Los Angeles County-University of Southern California Medical Center for more than 30 years. She credits her frontline experience at the medical center in molding her belief in society's need for a well-educated and career-ready workforce. This is especially true for careers that provide healthcare to working families.
An immigrant from Costa Rica, Trustee Brown first mastered English at Pasadena City College by attending night classes. She later earned an associate in arts degree at East Los Angeles College. Trustee Brown also holds a B.A. from California State University Dominguez Hills. She is committed to helping students graduate in a timely fashion and begin careers that help them achieve personal dreams and benefit the nation's economy.
Trustee Brown has served twice as President of the Board of Trustees. She was also the Board Liaison to the college's 2021 accreditation process, which resulted PCC being deemed 100 percent compliant with all accreditation standards, in addition to three commendations for the college's work in equity and support of its adjunct faculty. She has also served as chair of the Accreditation/Board Policy Review Committee and the President's Advisory Council on the Education/Facilities Master Plan, and has been a member on the Board Legislative Advocacy Committee. Trustee Brown was also one of three PCC Trustees to complete the California Community Colleges/Aspen Institute/Community College League of California Trustee Fellowship in 2020-2021.
She currently serves on the Los Angeles County School Trustees' Association and previously served on the East Arroyo Neighborhood Association Board of Directors and the Pasadena General Plan Update Advisory Committee. She is also a proud graduate from the Pasadena Neighborhood Leadership Institute.
Trustee Brown and her late husband, Vernon, raised three children in Pasadena.
e-mail: bxbrown@pasadena.edu