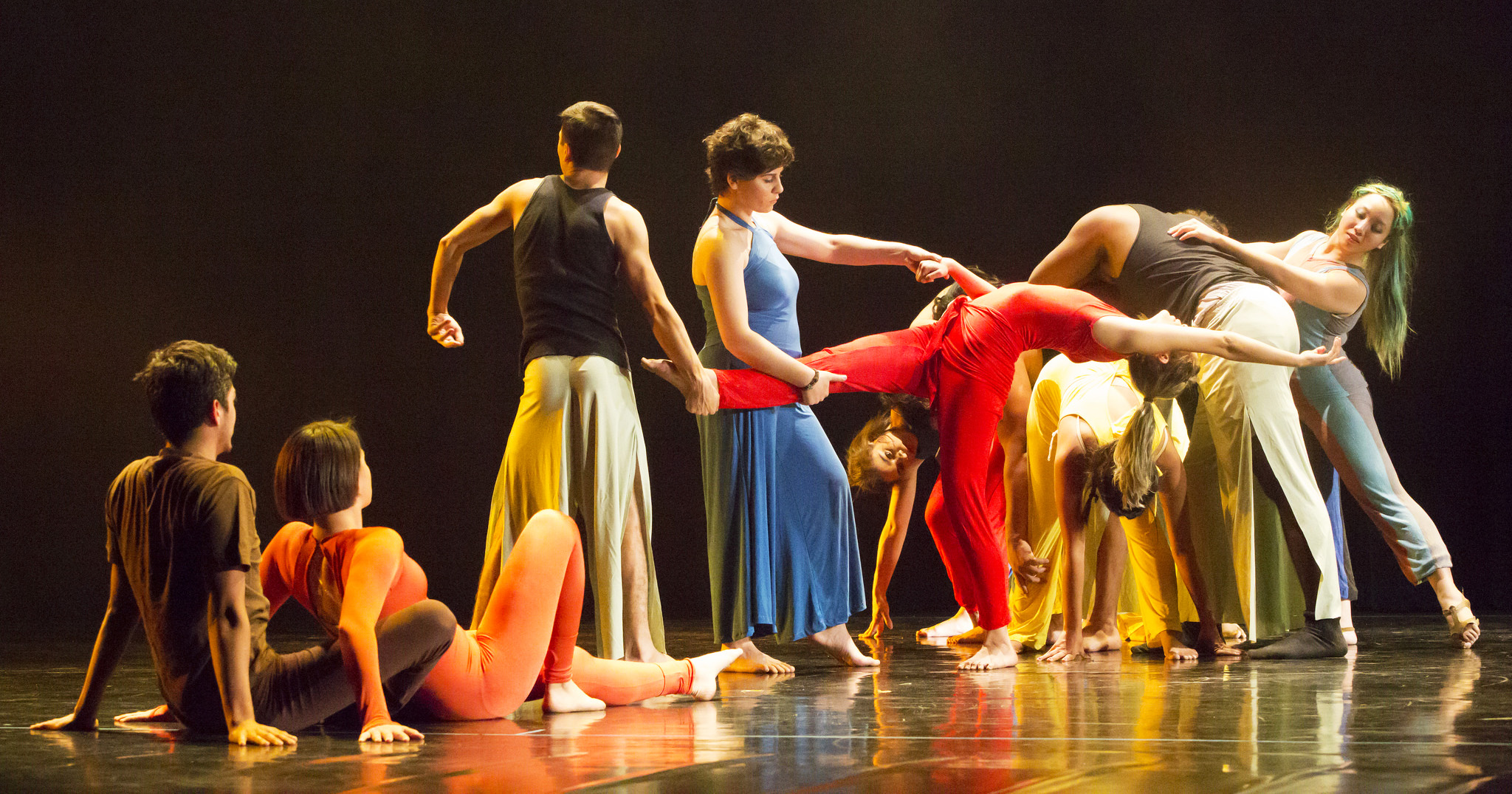 Dance is not just a recreational activity, but a form of art at PCC. As a PCC dance student, you will have the opportunity to not only study over four levels of ballet, modern, and jazz dance classes but the chance to also take a variety of courses ranging from choreography to dance history.
We offer courses and performance opportunities for all dance levels — beginning to advanced!
Our Dance Department provides the oppotunity to learn dance techniques and history from an exceptionally trained faculty whose varied backgrounds offer a dynmic range of expertise. Our department is an institutional member of the American College Dance Association (ACDA) and we participate in their annual regional conferences and festivals. We are proud to offer rigorous training for our advanced dancers, while also providing a strong and supportive environment for our beginning level dance students where they can start from scratch. What really sets our Dance Department apart from others is that you'll also have the unique opportunity to perform in one of our annual productions, even if you're an entry-level student!
---
Our Mission
---
PCC's Dance Department offers courses in many traditions, from ballet, jazz and modern, to flamenco, tap, and social dance. Our diverse and experienced faculty reflect the depth and range of our program, teaching courses encompassing dance as an expressive and community building artform, including dance appreciation, dance technique, dance scholarship, dance-making, and performance. We offer a safe and enriching environment for first-time dancers as well as rigorous training for the serious dancer. Students wanting to transfer into a Bachelor of Fine Arts (BFA) program in dance is provided an ample foundation in lower division classes.