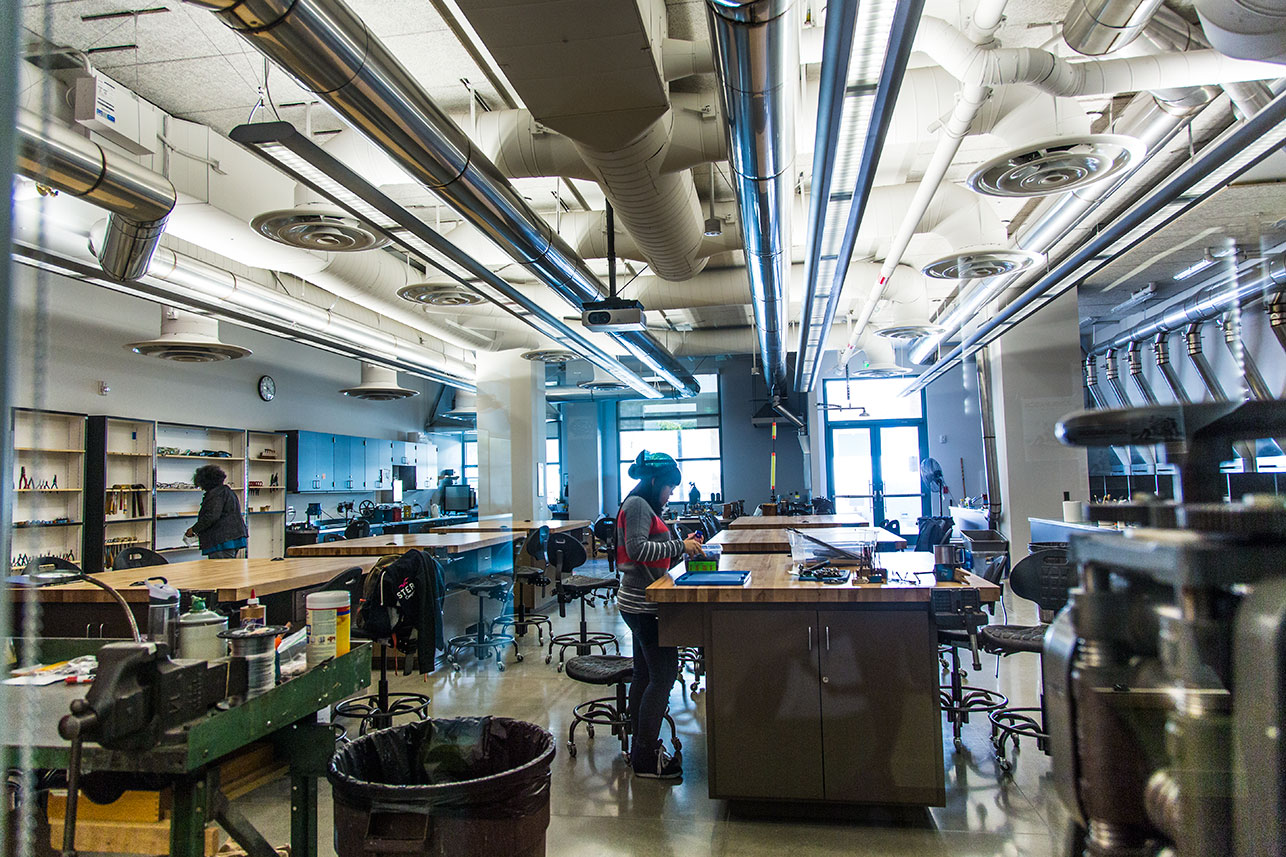 The Visual Arts and Media Studies Division offers over one hundred and forty courses in the areas of Studio Arts, Design and Digital Media, Art History, Photography, Cinema, Graphic Communications, Journalism, and Architecture. Our programs serve students seeking to transfer to four-year public and private institutions of their choice, work toward an AA Degree, or earn a certificate in Career and Technical Education.
Our classes are taught in the Center for the Arts which includes state-of-the art classrooms, labs and studios. Our division is also home to stellar exhibition venues: The Boone Family Art Gallery, Gallery V-108, and the George and MaryLou Boone Sculpture Garden.
Complementing our classroom instruction is the opportunity for students to display their work in our professional exhibition settings. Each year we mount eight exhibitions of professional work representing the disciplines taught in the division. These include guest-curated exhibitions, a juried student show, a scholarship exhibition, a faculty exhibition, and the Artist-in-Residence exhibition. There is also a summer exhibition series of advanced student work, as well as numerous one day visiting artists and several guest lecturers throughout the year. There is also a film festival each year and a bi-annual sculpture competition, both with substantial awards.