International Peer Leaders
The International Peer Leader Program, or IPL for short, is a program where all new incoming international students are paired with a student who is farther along in their journey at PCC. These Peer Leaders can help you by introducing you to campus, going to club meetings together, or just answering any questions you have! If you want to get in contact with any of our 2021-2022 peer leaders below, please email iso@pasadena.edu and we would be more than happy to connect you.
---
Emily Chiu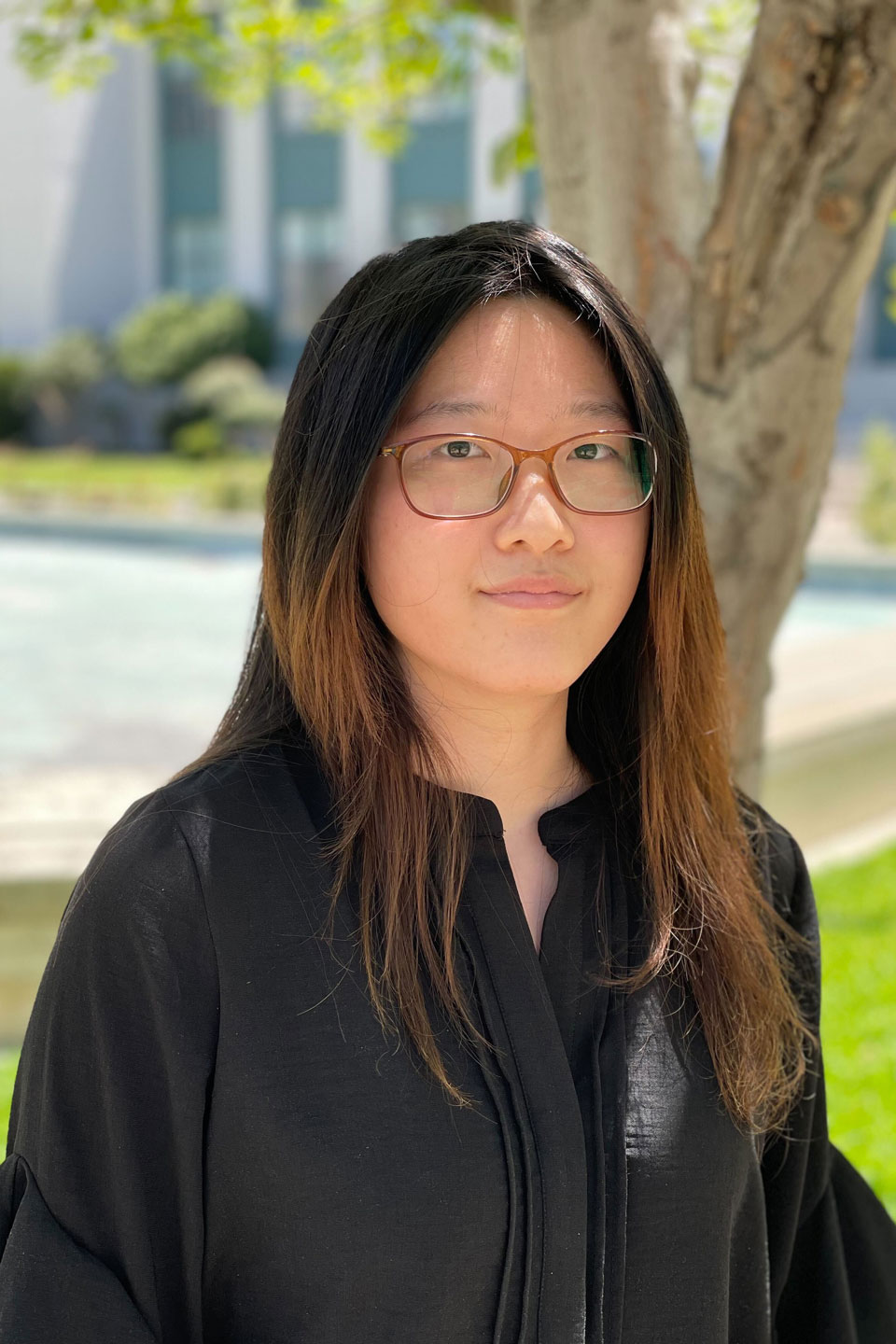 Major: Mathematics
Home Country: Taiwan
Hobbies: Reading, learning new languages, helping people with their math homework
What did you want to be when you were small?: I wanted to open a bakery so I could smell freshly baked bread every morning!
Just an average third culture kid: born in Canada, raised in Singapore, moved back to my home country Taiwan and now studying in the USA! While I am not yet certain of the career path I wish to follow or the 4-year university I hope to transfer to, I do know that making Math less of a nightmare to people is my little contribution to this world.
---
Sailem Colin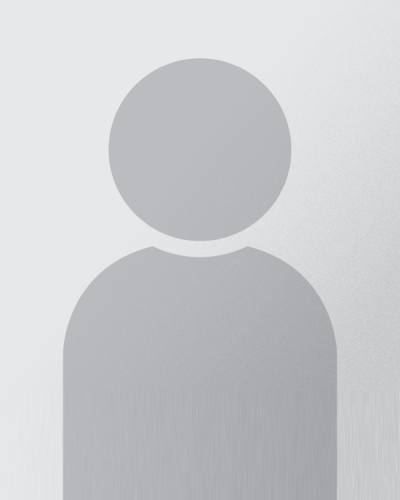 Major: Library Science, Psychology, Sociology
Home Country: United States of America
Dream School: Any Ivy League(Harvard/ Yale/ Colombia/ Brown/ Dartmouth/ Cornell/ Princeton/ Penn)
Hobbies: Reading, Swimming, Gardening, Jewelry Making, Hiking with my dogs & traveling.
What is your favorite book?: : My favorite book are (depends on genre) but Dracula (Bram Stoker) and Devil on the Cross (Nguni wa Thiong'o) and 1984
Namaste! "I bow to you!" I am a thalasophile (the sea and everything nature) I love to read listen to music, and paint, but also enjoy good conversations. I feel my best when I empower others to be leaders and transform minds to build others up because we are ALL part of a global community that honors one another. my soul honors your soul…the entire universe resides…because it is also within me.
---
Thet Paing (David) Da Na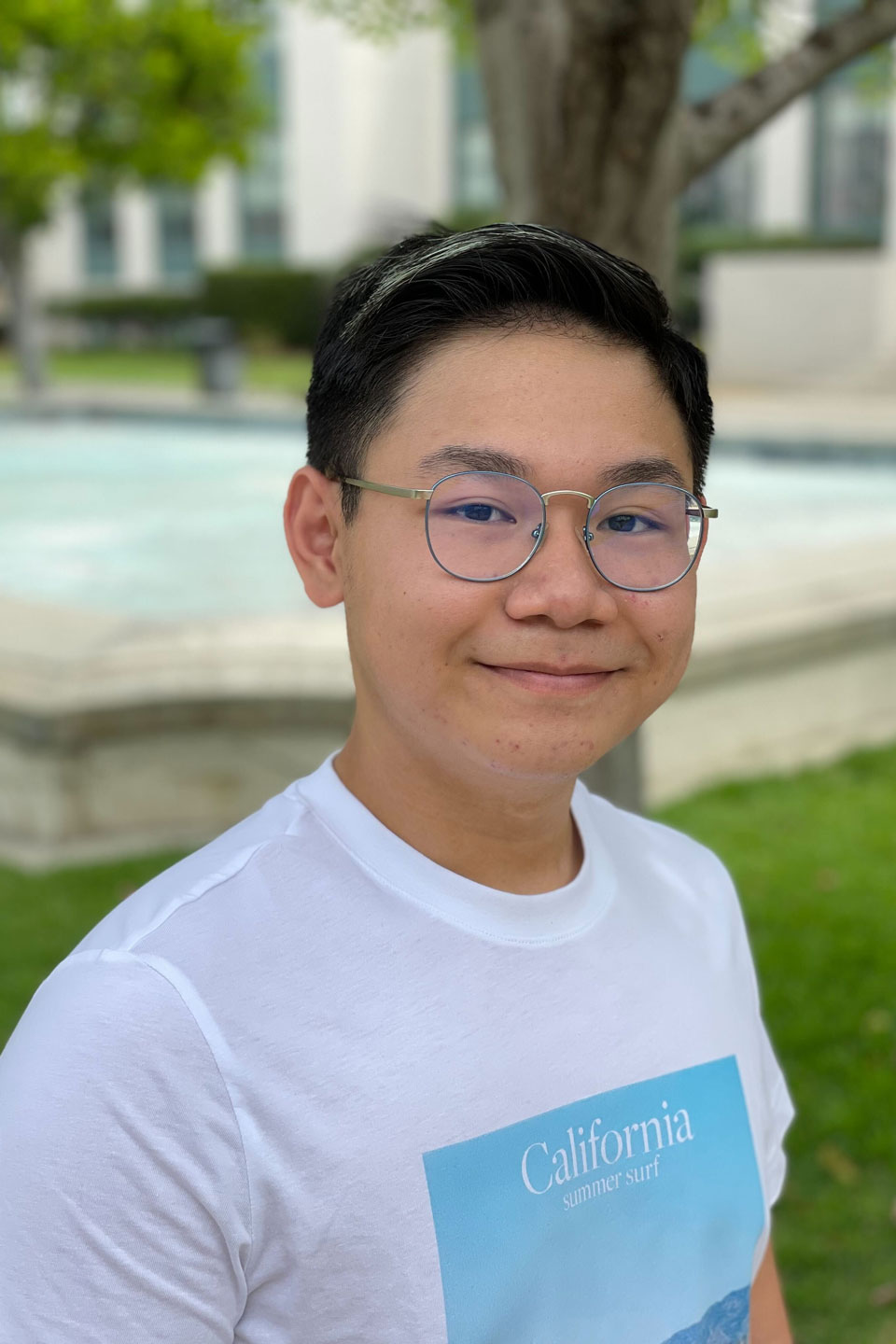 Major:Electrical Engineering and Computer Science
Home Country: Myanmar(Burma)
Dream School: UC Berkeley, UCLA, MIT
Hobbies: Listen to music and play piano, play games and explore new things
If you were a super-hero, what powers would you have?:: If I were a superhero, I want to be fast like Flash.
"Keep Smiling. Be Positive. Spread Love."
---
Eveline (Ev) Govorov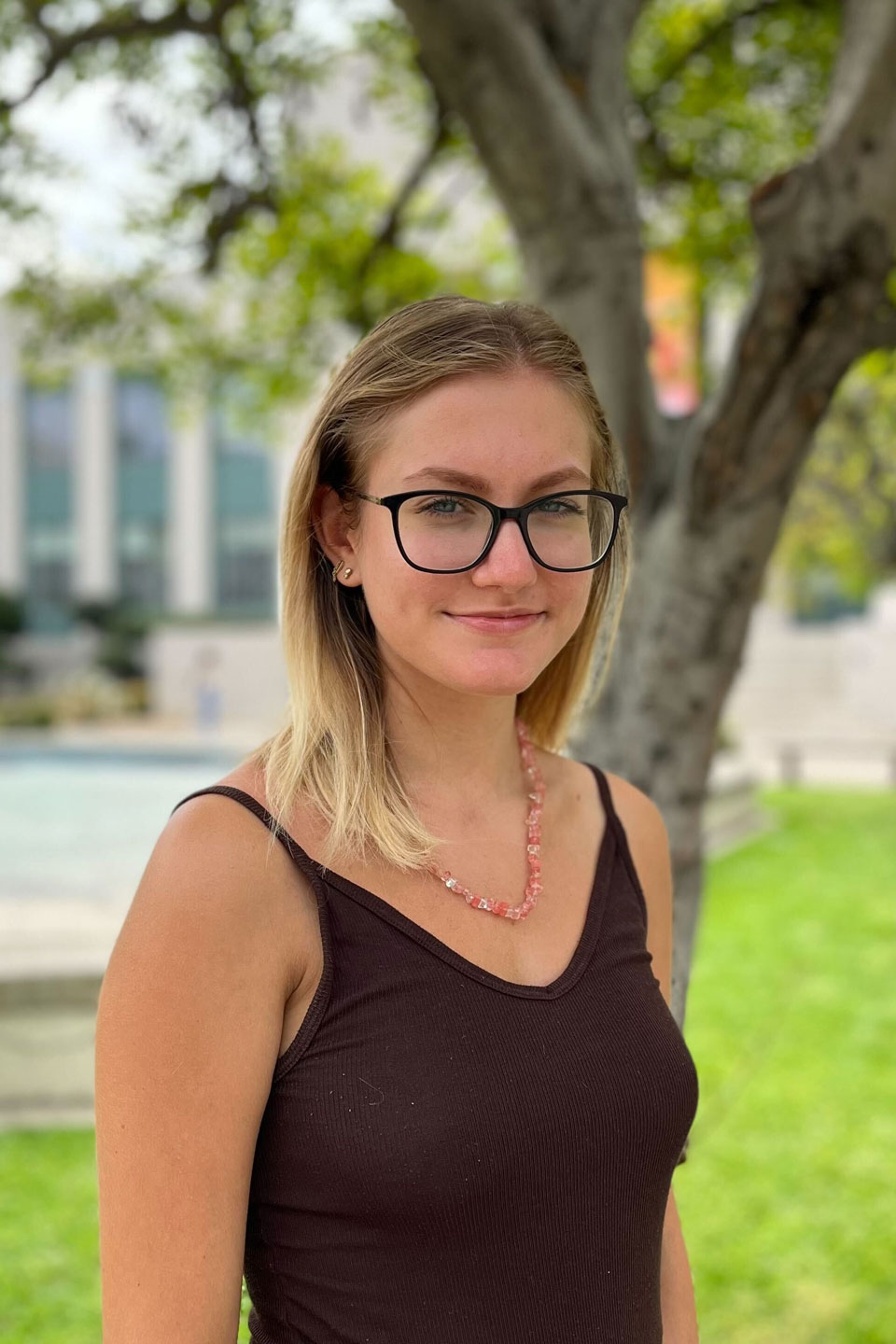 Major:Global studies
Home Country: France
Dream School: UCLA
Hobbies: Learning new languages (I practice and know five already: English, French, Russian, Chinese, and Spanish), moving my body daily with yoga and running, and getting food with my friends that also inspires new recipes at home.
How do you spend your time?: I enjoy solitary time by sustaining healthy habits of reading and journaling as I'm always working towards practicing inner peace with affirmations and a positive mindset that I hope is contagious.
I got the opportunity to live in cool places like Shanghai, Paris and NYC and I'm grateful to add LA as another chapter of my life. A celebrity I'd meet for coffee would be Rihanna because I love and admire her and her work so much, she's so authentic, stays true to herself and inspires confidence.
I'm proud of winning my debate tournaments or gymnastics competitions but my biggest achievement is handling the ongoing process that exposed my dangerous family and their crimes that severely handicapped me and my upbringing. This extenuating escape was an aggressive mourning time with stressful judiciary and police procedures that also called for more self-compassion and an increasing sense of awareness and self-worth.
---
Nishka Kapoor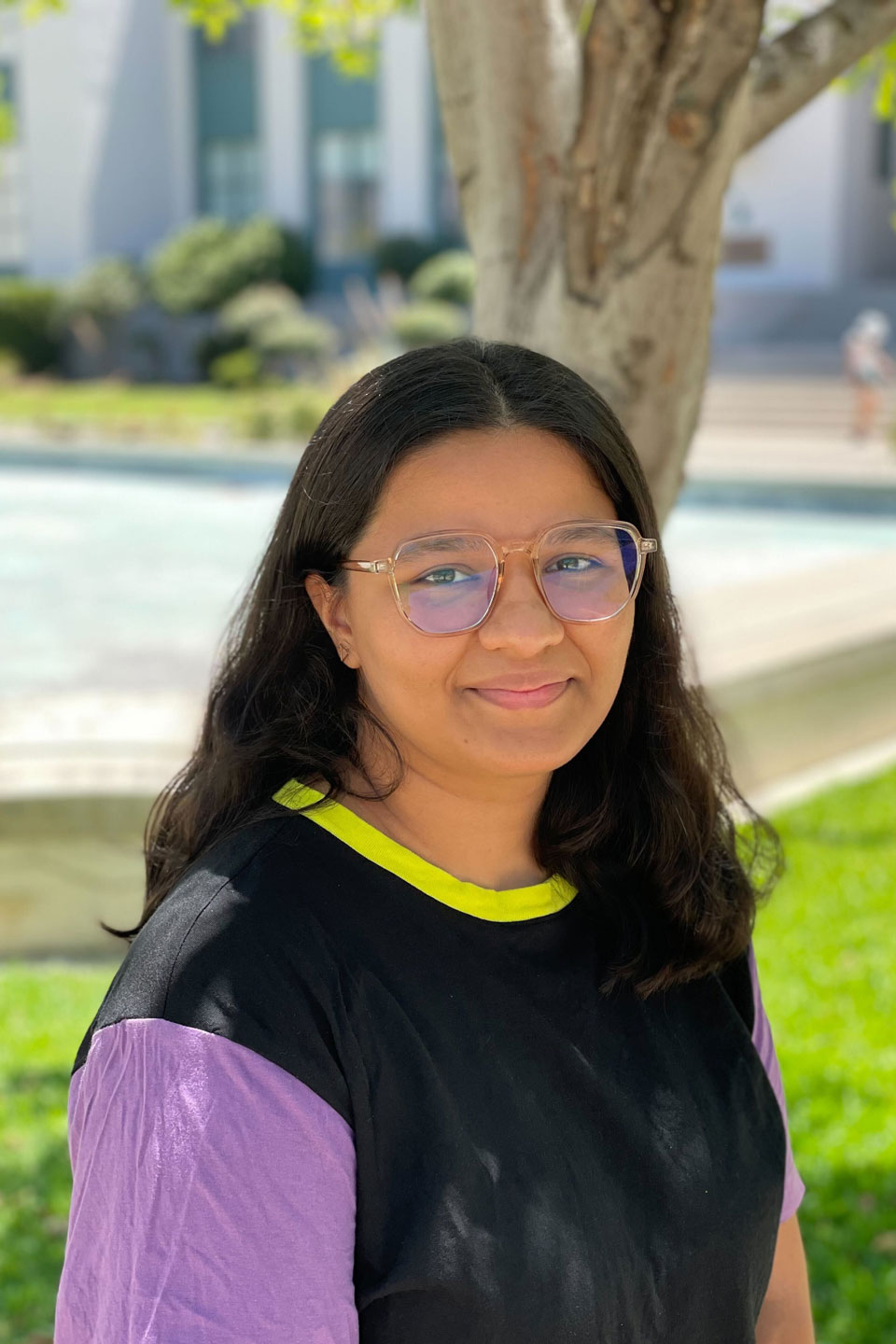 Major: History and business administration
Home Country: India
Dream School: UCLA
Hobbies: art & music
What three things do you think of the most each day?: Three things I think of most each day are: what I want to eat (p.s. I love trying new food items), probably stress about my classes and transferring to UCLA and fantasize about how my future will look like.
Hey! My name is Nishka Kapoor, I am an immigrant from India. This is my first year at PCC, and am planning to transfer next fall hopefully to UCLA (fingers crossed). I am very excited to join IPL Program, and looking forward to meeting everyone!
---
Hyejin Kim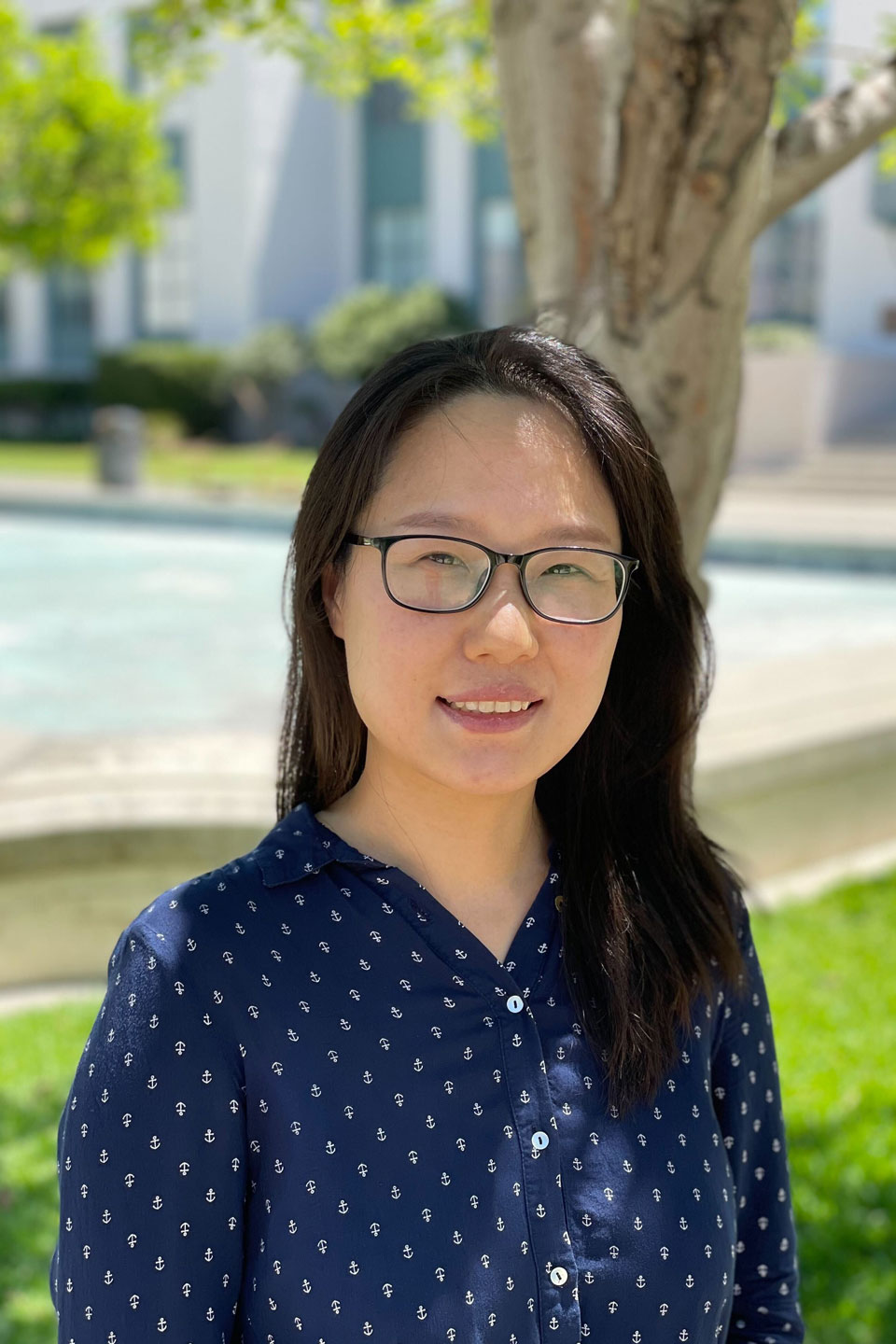 Major: Nursing
Home Country: South Korea
Dream School: USC
Hobbies: Swimming, watching netflix, reading & writing.
What makes you laugh the most?: K-drama. It keeps changing, but my recent favorite is "Extraordinary Attorney Woo ".
Hyejin is pursuing a future as a nurse and writer. She cares about people and their stories.
---
Alexandra Lee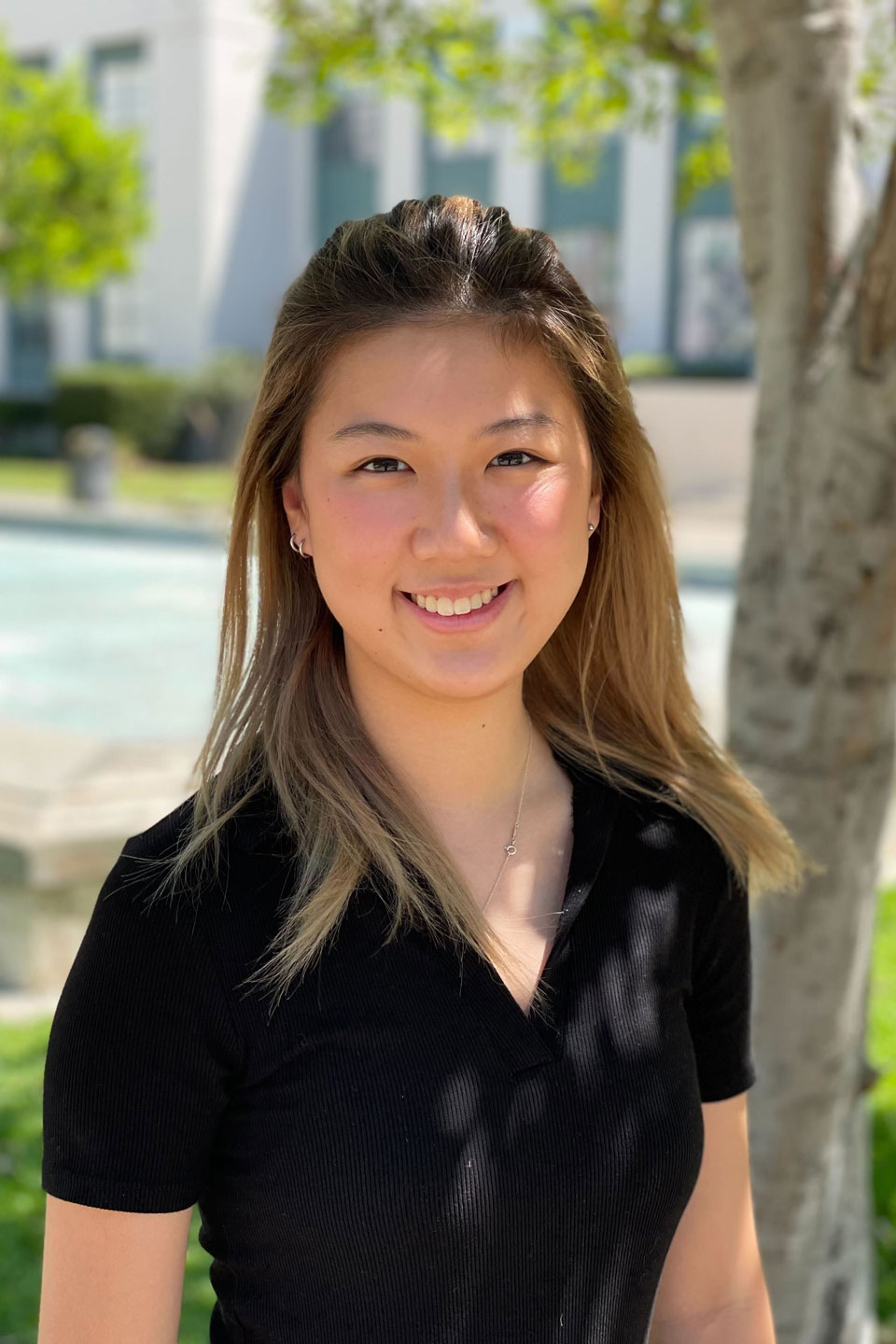 Major: Music Production
Home Country: Indonesia
Dream School: USC
Hobbies: Playing the guitar and watching any series on Netflix
What would you change about yourself if you could?: Honestly, I would want to get rid of how easily embarrassed I am. Yes, knowing my limit is great to save myself from humiliation but thinking of how embarrassing doing something is can really prevent me from doing anything in the first place. It caused me a lot of missed opportunities that I really regret now.
Hello everyone! My name is Alexa and I am trying to pursue a career in music. Even though I was born here, I spent most of my childhood in Indonesia! I'm excited to be part of the IPL team and can't wait to learn and grow from this experience.
---
May Moe
Major: Computer Science
Home Country: Myanmar
Dream School: UCI
Hobbies: Watching anime, gaming, and reading
If you could only eat one meal for the rest of your life, what would it be?: Spicy Popcorn Chicken
Hello! My name is May and I am from Myanmar. Feel free to reach out to me if you have any questions about your first year at PCC. I would love to take part in making your first semester more fun and although I can't guarantee all answers to your questions, I will help you out as much as I can! Looking forward to meeting new people and making new friends!
---
Tan Nguyen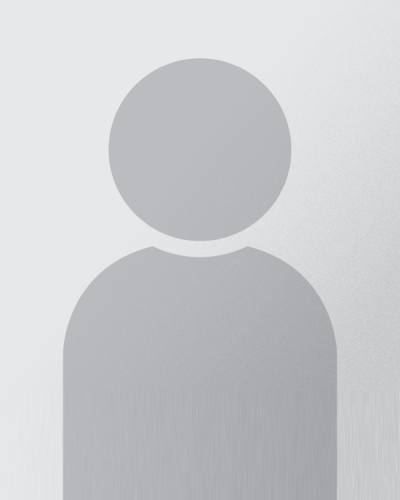 Major: Biotechnology
Home Country: Viet Nam
Dream School: Williams College, Tufts University and Indiana-Purdue University
Hobbies: singing, binge-watching Netflix, eating snacks, hanging out with friends, and streaming Ariana Grande's entire discography 24/7
Have you ever had a nickname? What is it?: I have had a nickname that people use to call me endearingly, which is Tan Grande. I love giving people false information that I'm related to Ariana Grande but that's how I prefer my last name to be.
My name is Tan and I'm currently serving as one of the IPLs this year for PCC's international students. I was born and raised in Vietnam for 16 years before moving here and I went to a private Christian high school in Anaheim for 2 years before moving to LA for college! My favorite artist of all time is undoubtedly Ariana Grande whose voice I love listening to so much!
---
Suheon Park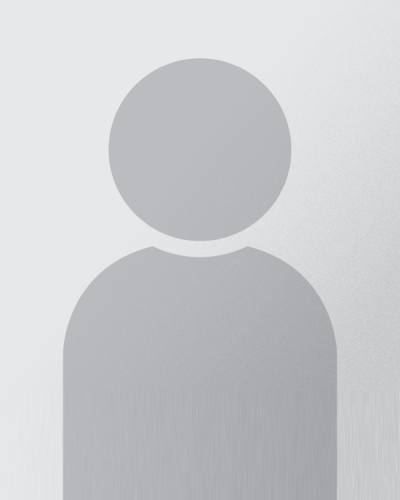 Major: Psychology
Home Country: South Korea
Dream School: UCLA
Hobbies: Singing, listening to music, watching the movie, drawing
Would you rather win the lottery or work at the perfect job? And why?: I would win the lottery because if I won, I could build the perfect job and I can do whatever I want regardless of the usage of money!
Hello, I'm Suheon and I am from South Korea. If you have any questions about school feel free to ask me!
---
Mya Loon Phyu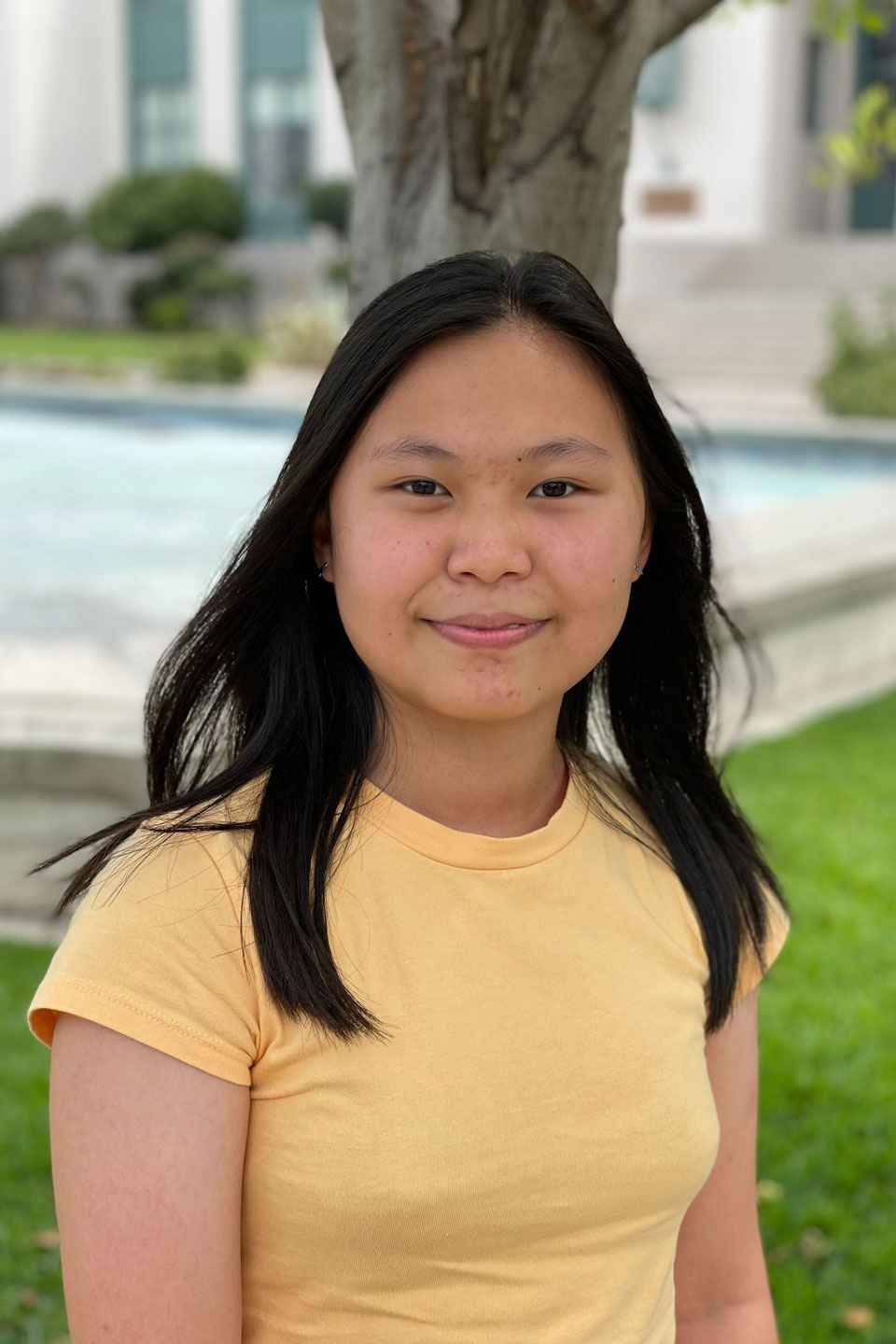 Major: Biology
Home Country: Myanmar
Dream School: Cal Poly Pomona or UCSD
Hobbies: Writing, Reading, Watching K-dramas, Being outside
If you were a superhero, what powers would you have?: I would like to have the superpower to read minds. Knowing everyone's thoughts and emotions could be dangerous because I could be burdened with others' stress and responsibilities. However, I guess it could be fun to find out the hidden attitudes and personalities. Although I'm not sure if I'll be strong enough to endure the stress, I could try to become a superhero that helps with mental wellness. Besides, I could also make a fortune by working as a therapist haha.
Hey, I'm Mya and this is my second year at PCC! I may seem quiet but trust me, I'm pretty friendly as soon as you get to know me. Although I'm still learning about everything, I'll be more than happy to share those with you all. I'm looking forward to meeting/talking with you guys.
---
Juan Riveros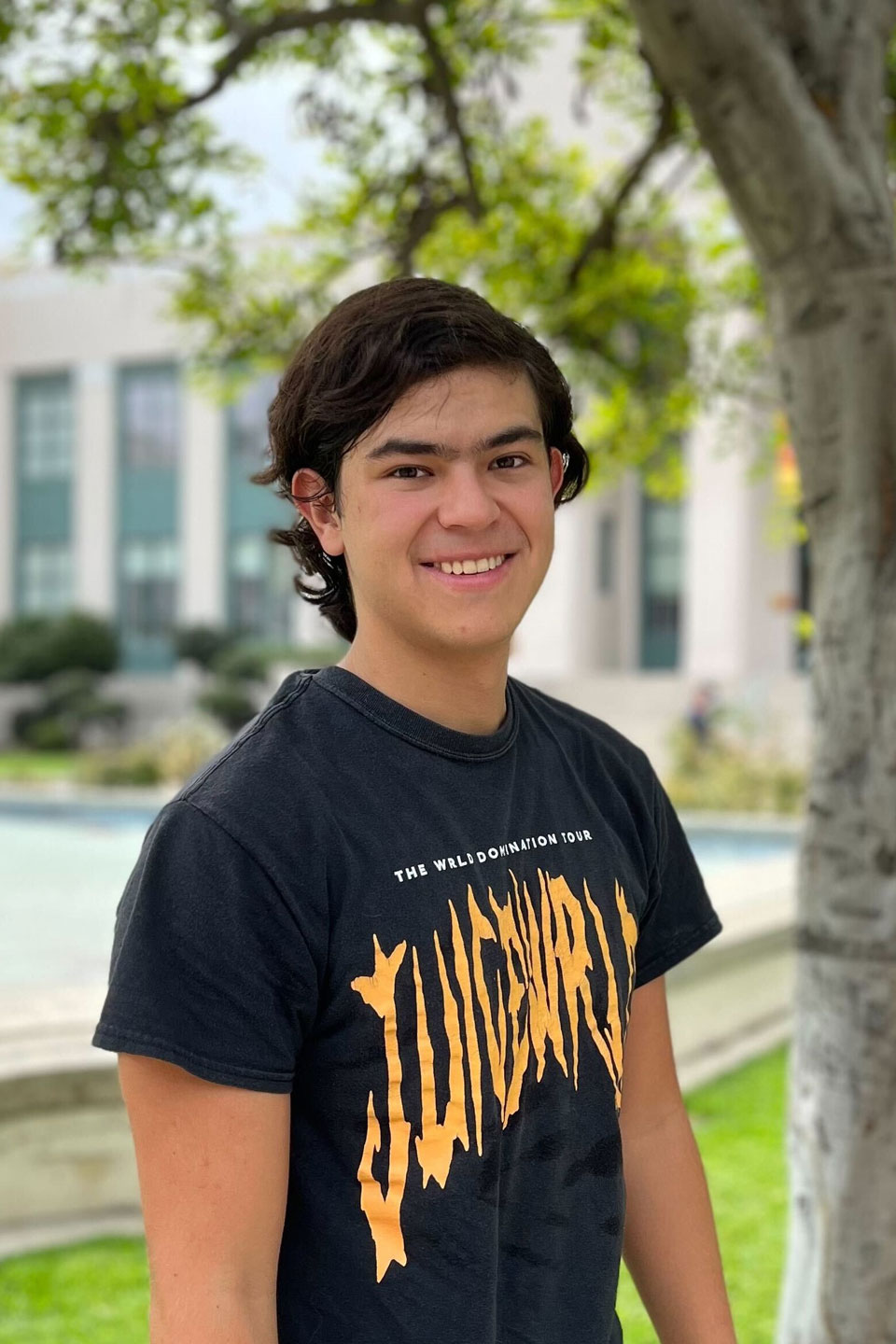 Major: Economics / Political Science
Home Country: Colombia
Dream School: UCLA / Berkeley / Standford
Hobbies: Sports / Politics / Fashion/ economics and business investment/ Leadership activities
What is your biggest fear?: I absolutely fear blood drawing lol, ever since I was young every time got my blood drawn I always faint.
I was born and raised in Bogota, Colombia. I moved to the US last year for college for me to be able to achieve better education and achieve all my dreams and goals. I love helping people, especially from my community, therefore I want to go back to my country in a couple of years for me to become a politician who advocates for all people in my country.
---
Tiffany See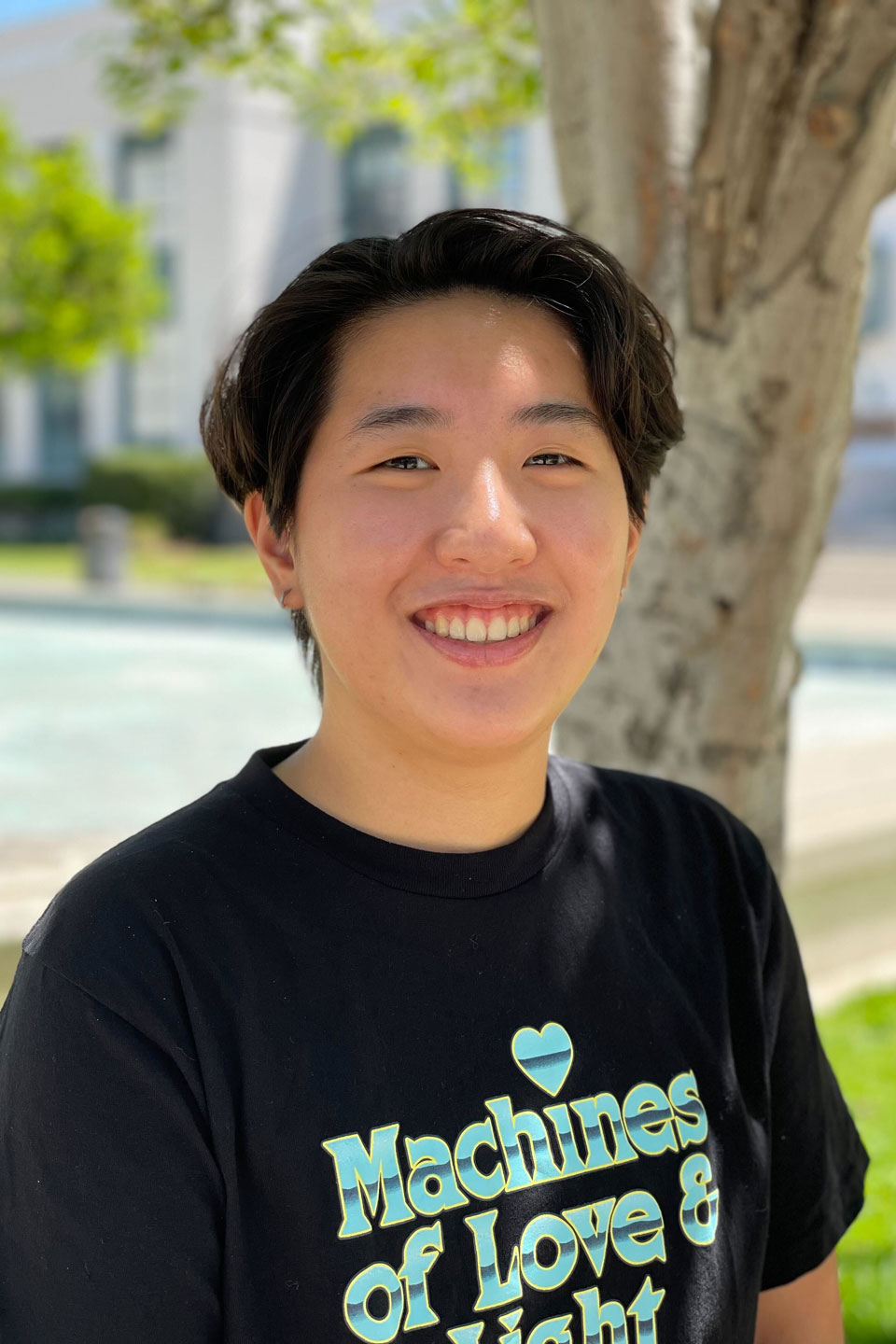 Major: Product Design
Home Country: Singapore
Dream School: UCLA/ArtCenter
Hobbies: Cycling, film photography, watching movies, listening to music, and thrifting.
What was the last book you read?:I am currently reading Joan Didion's Play It As It Lays and I love it so far, it's about navigating life in Los Angeles during the late 1960s.
Hi, I'm Tiffany! I'm beginning my second year at PCC, my major is Product Design and I hope to transfer out in 2023. I was born in Indonesia and raised in Singapore, and I've been in the US for a year now.
---
Hengkim Seng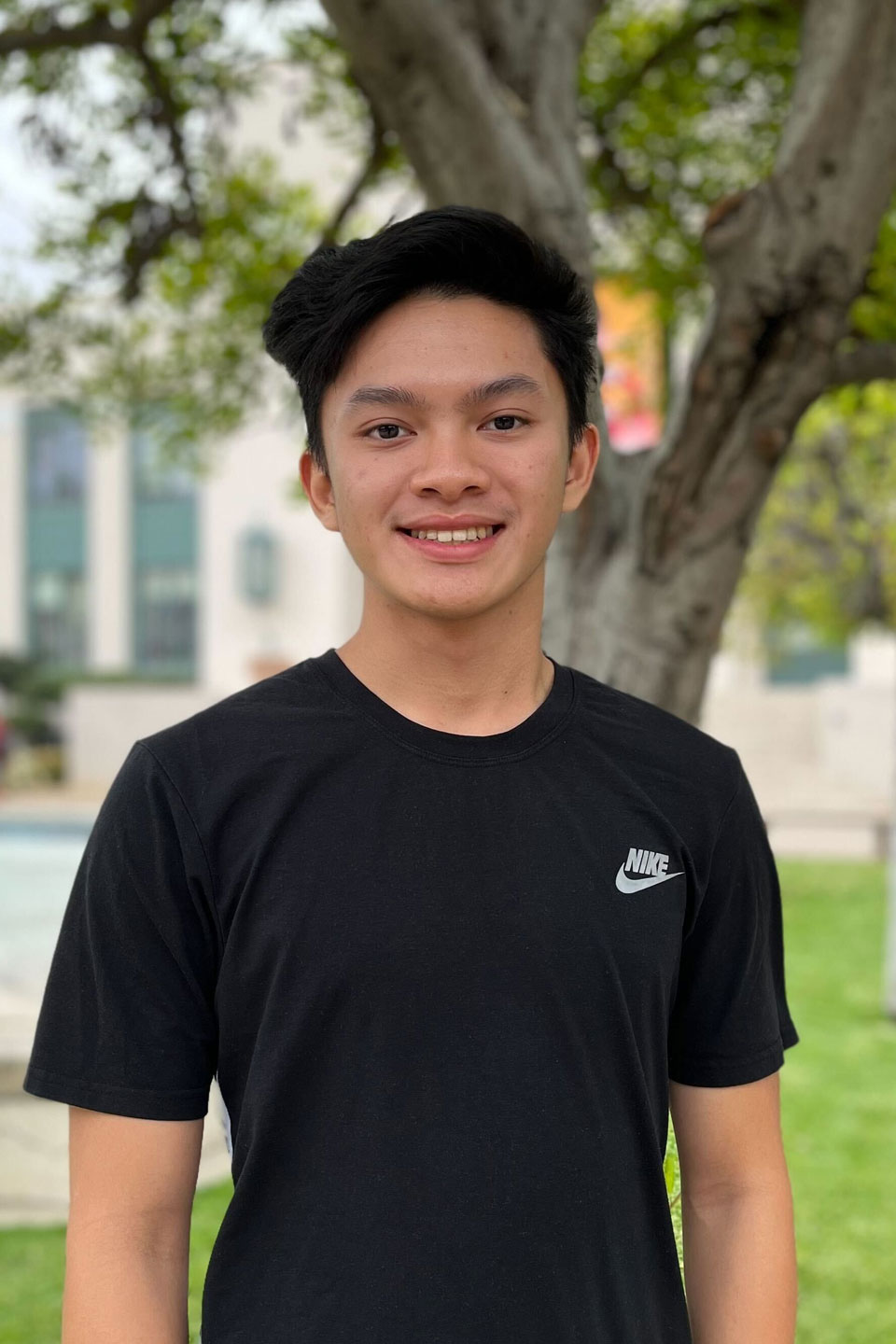 Major: Computer science
Home Country: Cambodia
Dream School: UCLA, UC Berkeley, Stanford
Hobbies: Basketball, Video Games, Golf, Cars
What would you sing at Karaoke night?: The first song that comes to mind is a song by Jason Mraz - I won't give up. Either that song or I'm going back to my old school Cambodian root by singing some of the musics back in the 60s.
It's great to be in a team working environment with everyone, I would love work with every international peer leader.
---
Xiaoyun (June) Sun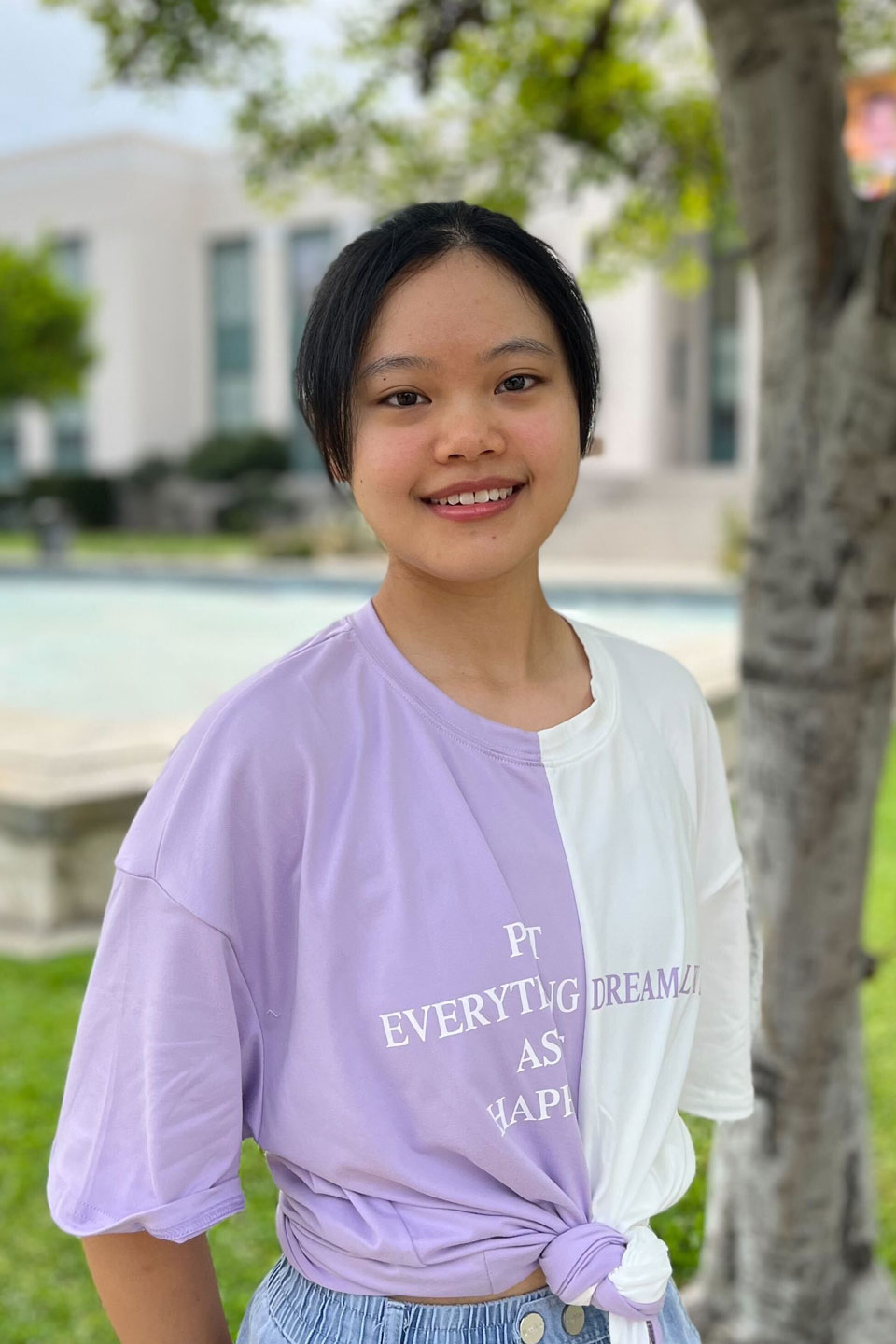 Major: Biology
Home Country: China
Dream School: UCLA (Physiological Science)
Hobbies: Watching movies, animes, documentaries, and gameplay videos
What are your favorite works?: Top 1 movie: Freedom Writers; Top 1 anime: Silver Spoon; Top 1 documentary: Clarkson's Farm; Top 1 game: NieR Replicant.
Good morning, afternoon, and evening! This is Xiaoyun Sun and I go by June. Health care and farming (yes, farming) are the two fields in which I am interested the most. As a sophomore STEM student at PCC, I believe I know much more about our college than the first time I came here. I would like to share all resources and information I know with you, and I hope it will be helpful.
---
Bill Susanto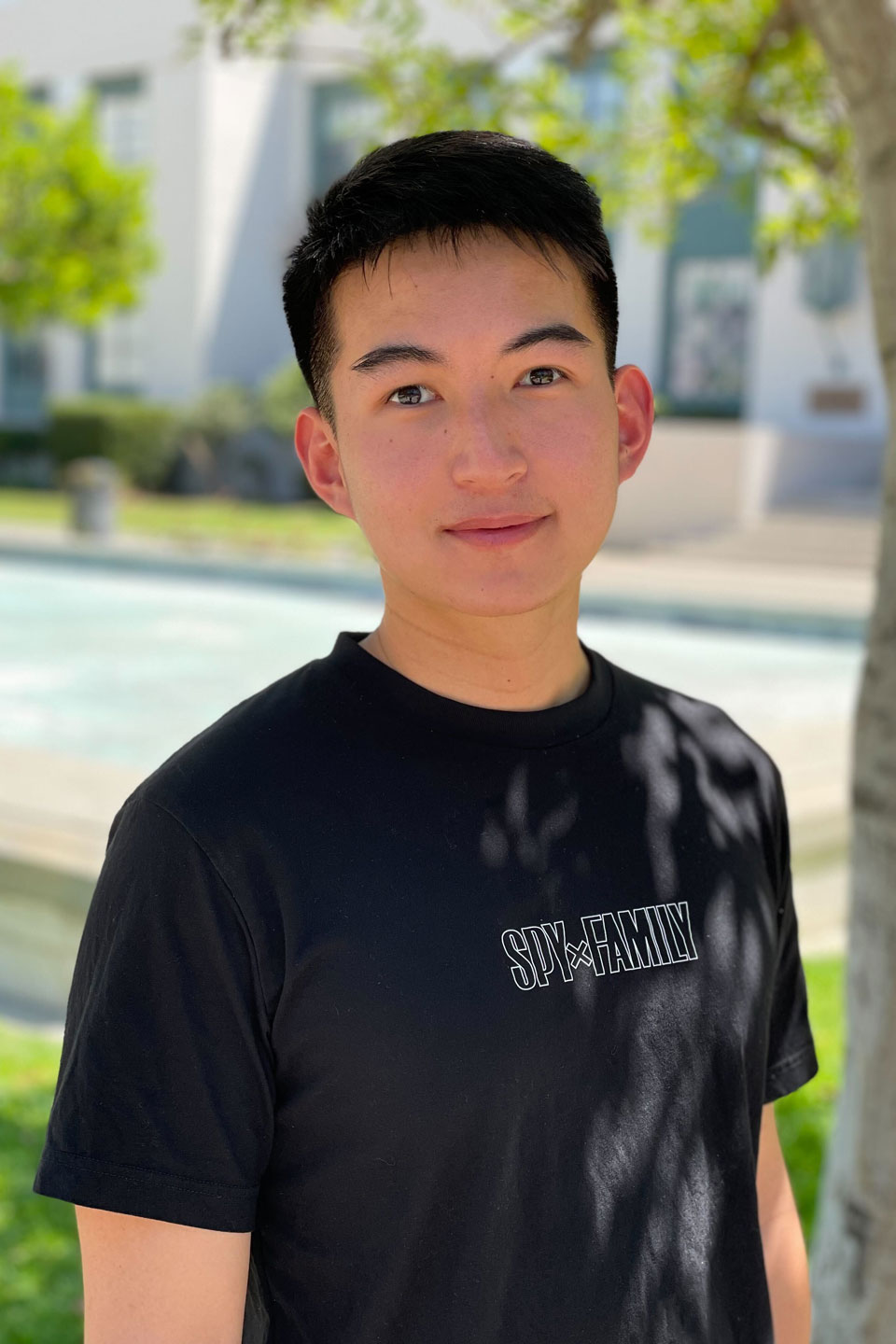 Major: Computer Science
Home Country: Indonesia
Dream School: University of California, Los Angeles
Hobbies: Working-out, coding and sports
What motivates you to work hard?: My family and friends motivate me to study hard and work hard so that I can be successful enough to support them when they need me.
Hello everyone! My name is Bill and I am a second year at PCC. I would love to meet up in person and I am always available online. Connecting with new people always gets me very excited, I can't wait to meet my mentees and become their first friend in PCC.
---
Levina Tanu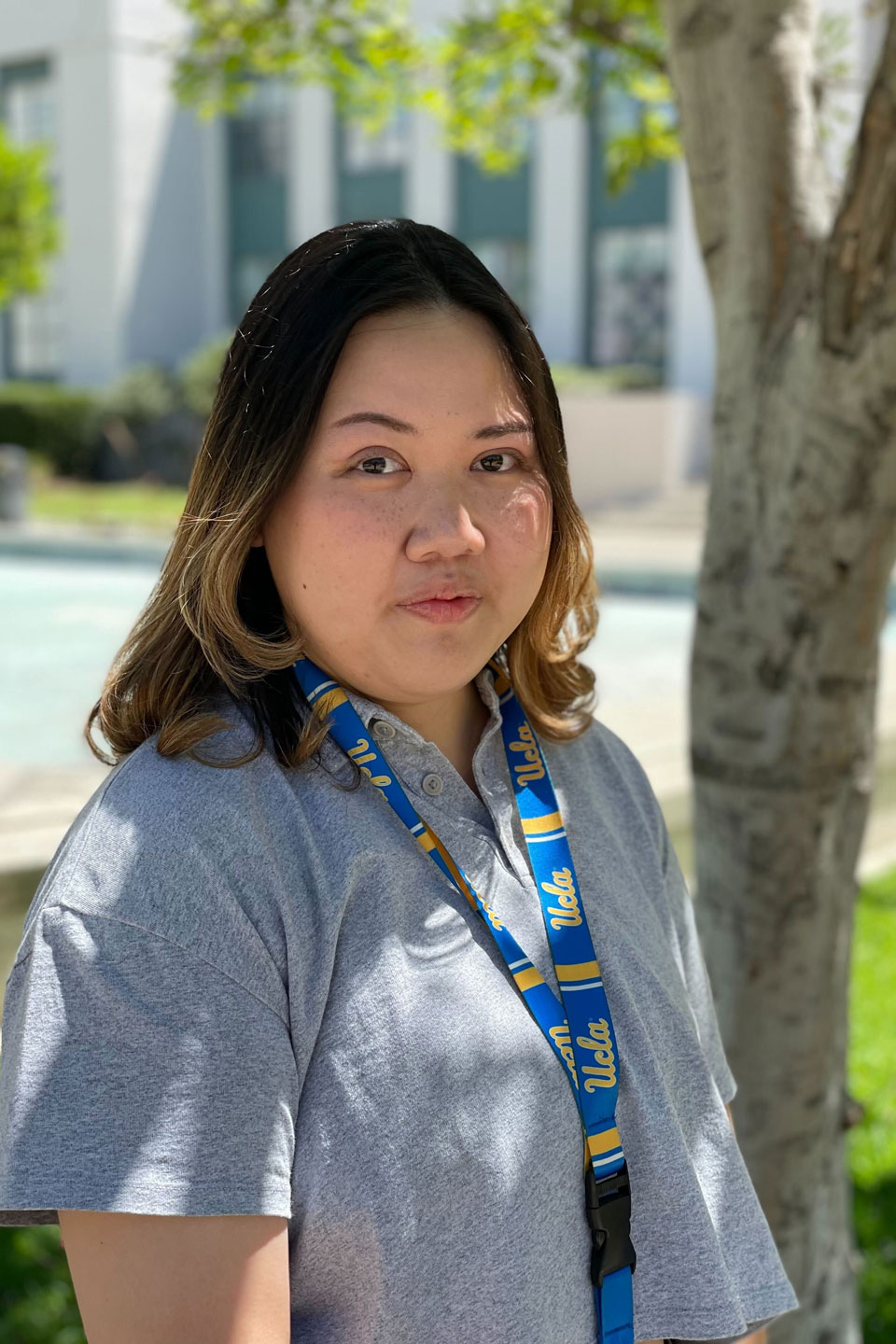 Major: Business Finance
Home Country: Indonesia
Dream School: UC Berkeley, UPenn, and MIT
Hobbies:Cooking, Traveling, Badminton, Tennis, Basketball, Watching movies, Driving
If you were a superhero, what powers would you have?: If I suddenly possessed a superpower, I'd want it to be a time-controlling ability like Dr. Strange's so I could travel back in time and make a different decision than I had previously made in order to see where it would take my life.
Hi everyone! My name is Levina Tanu, though people often call me Vina. I'm a second year student at PCC, and I'm majoring in Business Finance. As a fellow international student, I hope to be able to help those who find themselves in a similar circumstance so they can be better prepared and have a better experience at PCC.
---
Myat Thiha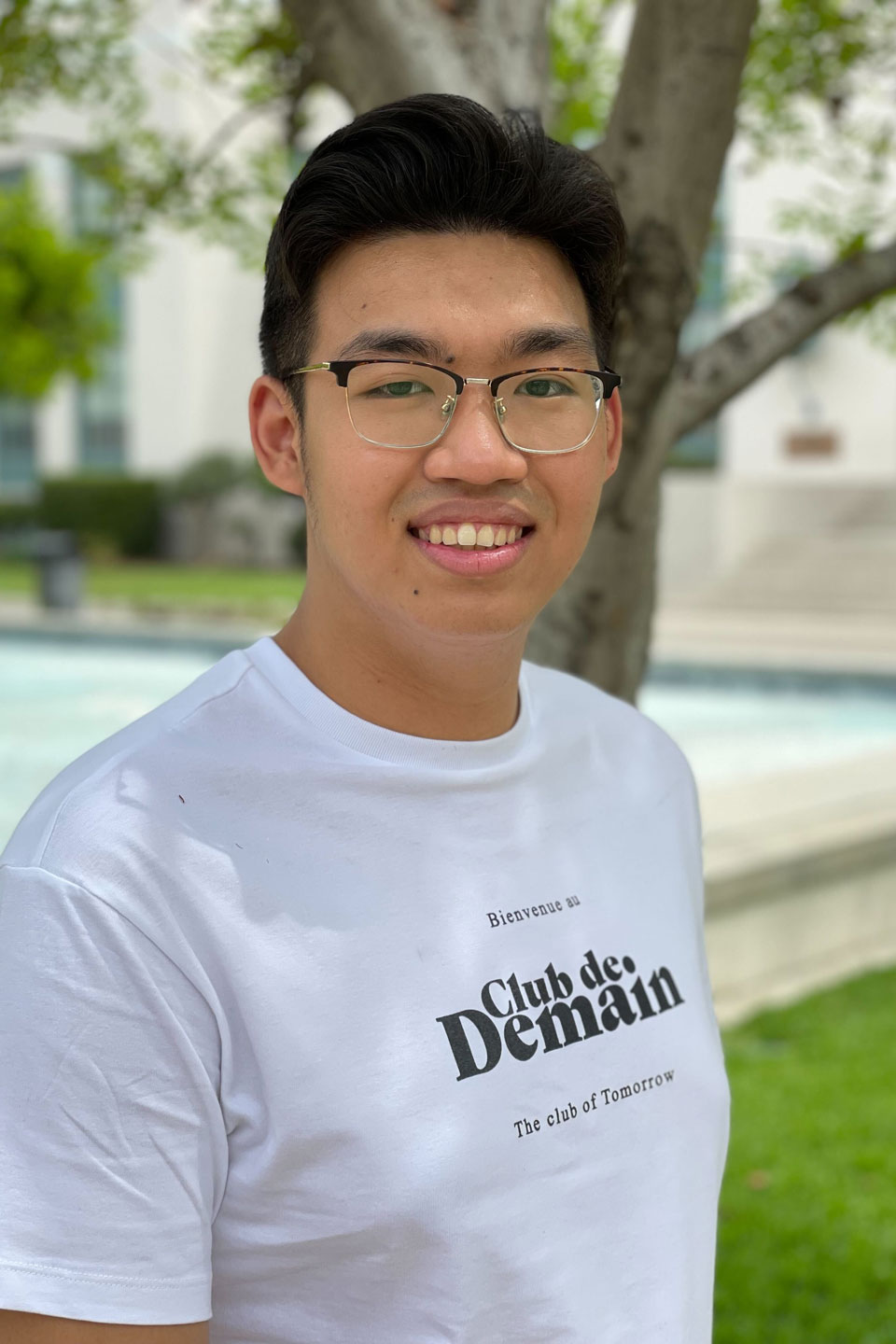 Major: Electrical Engineering and Computer Science
Home Country: Myanmar
Dream School: University of California Berkeley, University of California Los Angeles, University of California San Diego
Hobbies: Basketball, going to the beaches
Would you rather wash dishes, mow the lawn, clean the bathroom, or vacuum the house?: I would rather wash dishes than mow the lawn, clean the bathroom or vacuum the house.
I am a Chinese-Burmese second year college student, willing to learn all new knowledge and skills. I have two sisters, one year older and younger.
---
Stacey Toh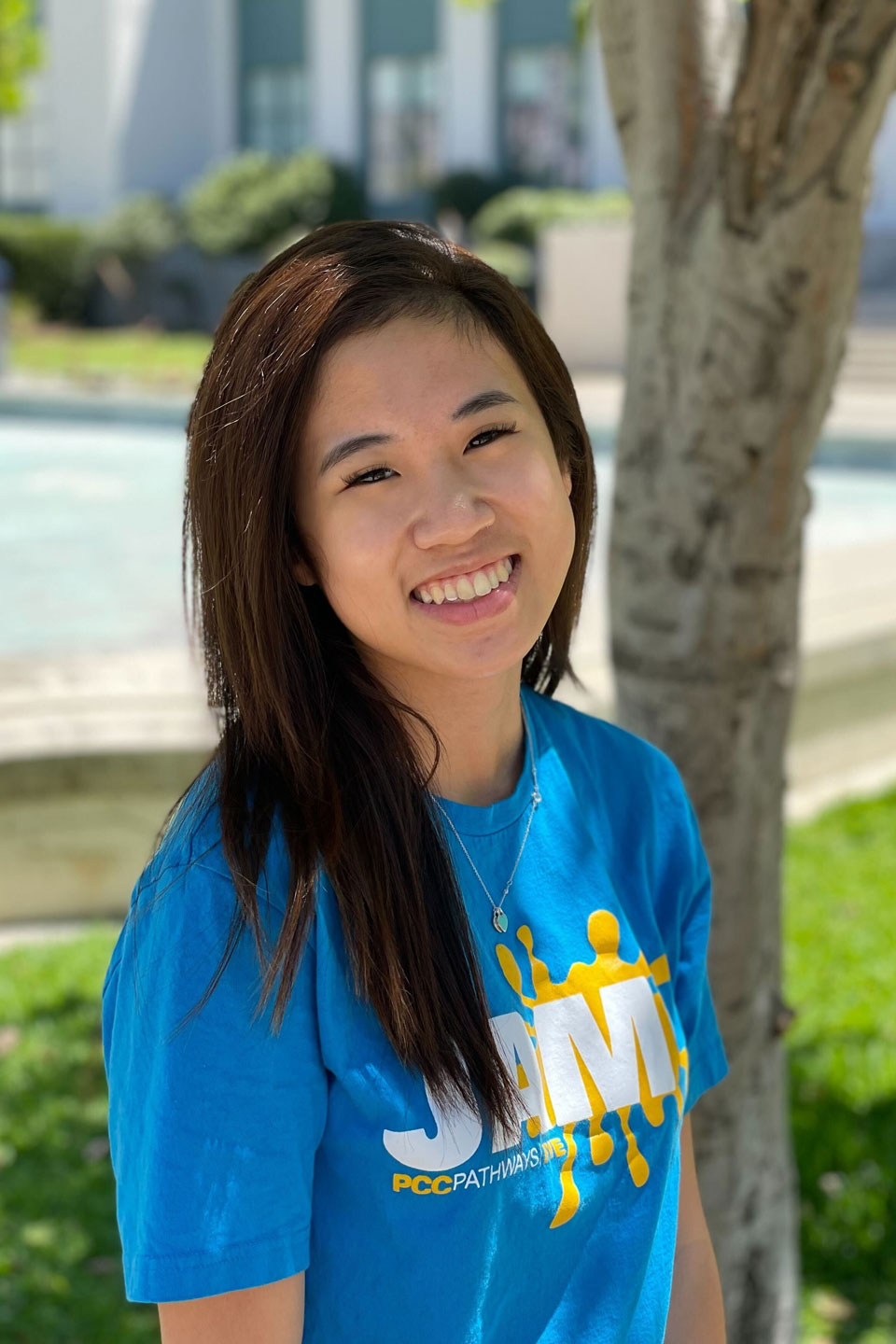 Major: Electrical Engineering
Home Country: Jakarta, Indonesia
Dream School: UCLA/USC/CALTECH
Hobbies: watching Netflix series, baking, hanging out with friends
If you could live anywhere in the world, where would you live?: If I could live anywhere in the world, I would choose Bali. There are a lot of activities to do there, the scenery is breathtaking and the food is very cheap and delicious.
Hi Everyone! My name is Stacey and I am from Indonesia. I love doing water sports, wakeboarding, and actually any activity that boosts my adrenaline, except for watching horror movies. I love meeting new people, so I look forward to meeting all of you!
---
Reynaldi Wijaya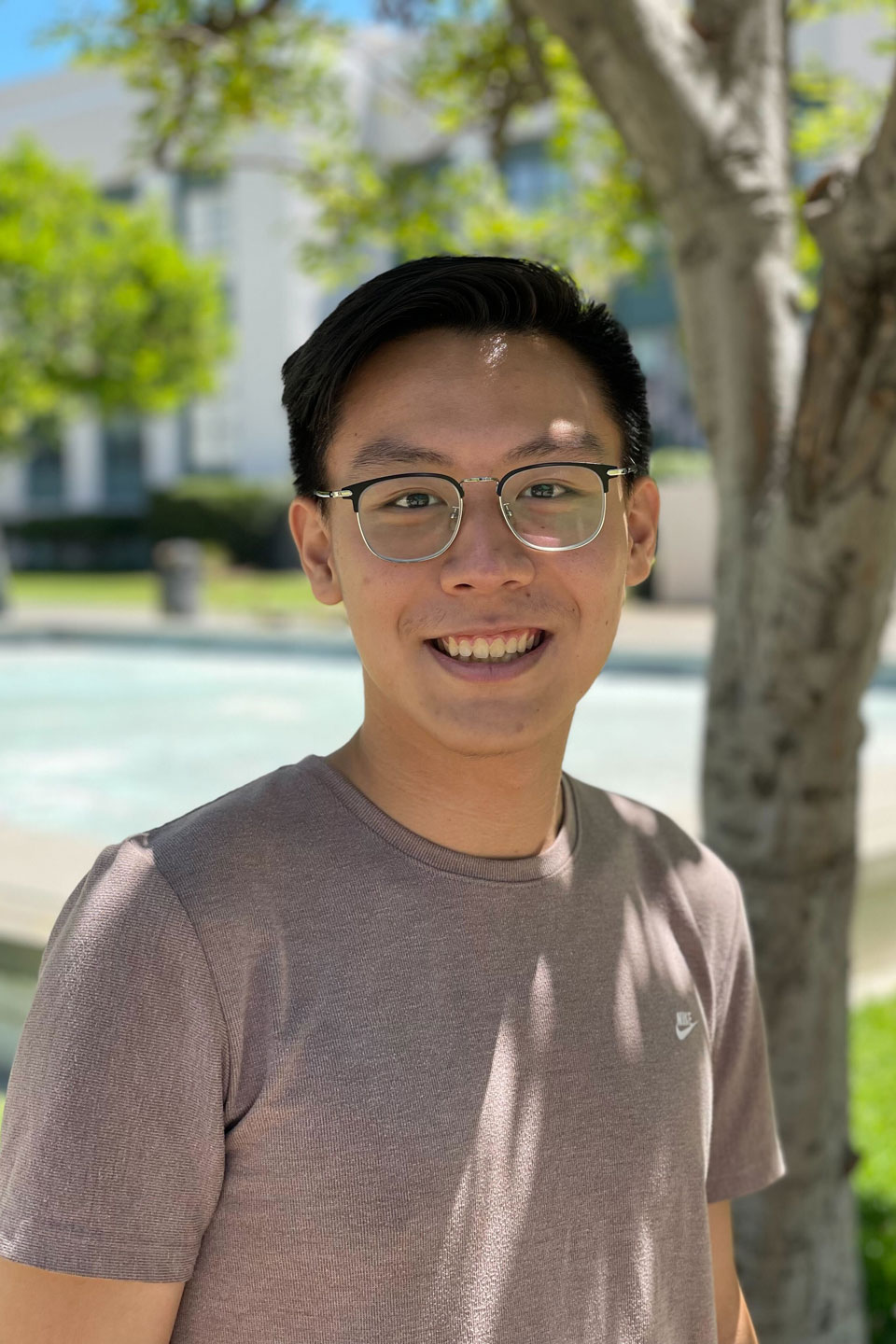 Major: Chemistry/Chemical Engineering
Home Country: Indonesia
Dream School: Yale University/UC San Diego
Hobbies: Hiking, Sleeping, Reading
Who is your favorite author?: Dan Brown
I am a third-year student studying chemistry/chemical engineering at PCC. I mainly speak English, Indonesian, and Medan Hokkien but I can speak a little Mandarin as well (let me know if you are interested in helping me to get better at it!). While I am still learning my way through college and living in the US, I will gladly share the knowledge and experience I have gathered so far.
---
Yi Zhuang Zhuo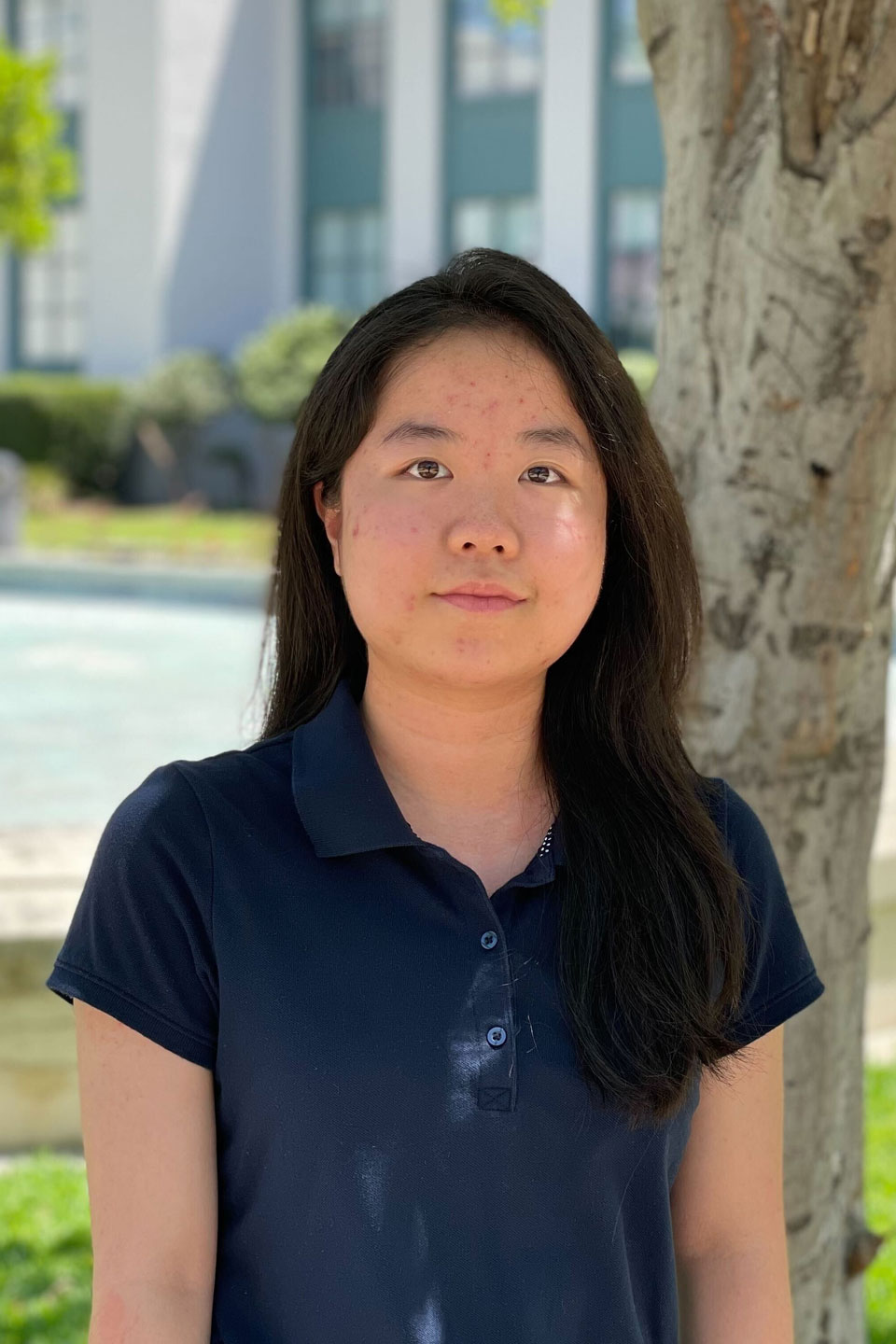 Major: Computer Science
Home Country: Ecuador
Dream School: UCB / UCLA
Hobbies: Listening to music, watching K- & C-dramas, learning new languages, and hanging out with friends.
If you could live anywhere, where would it be?: I would like to live in another universe, or maybe in the middle of the multiverse, although that might not exist.
Hello, my name is Yi. I was born and raised in Ecuador but my parents are Chinese. This is my second year here at PCC and I'm looking forward to making new friends, navigating you through your first year at PCC, and learning from you all! :)