Pasadena City College's French program offers a variety of courses, ranging from basic and advanced language courses to French Conversation, French Culture, French Cinema, and an Internship in a French professional workplace. You'll have opportunities to join the French & Francophone Club, La Table Ronde, and participate in competitions, festivities on campus or in the greater Los Angeles area as they will relate to French or Francophone culture, bien sûr! Also certificates, awards, and scholarships await you: acknowledgments of your hard and productive work. Whether you're a beginner or already fluent in French, we have something just for you... On vous attend. Alors, venez!
---
Explore Your Passion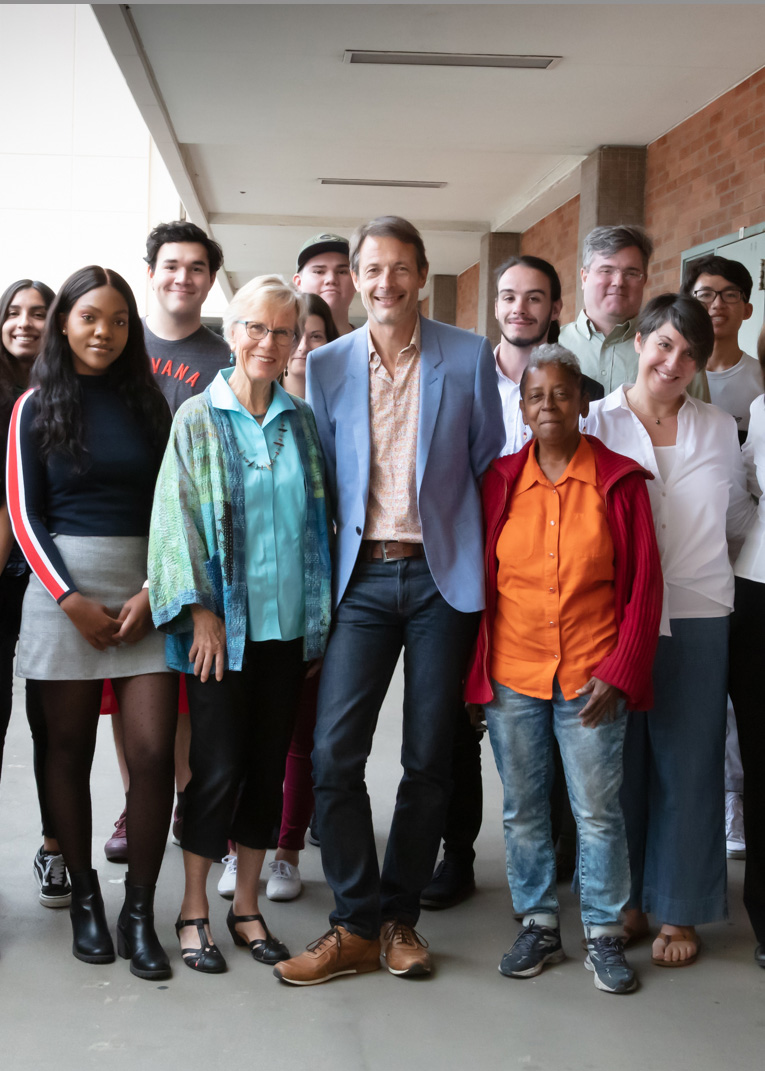 Photo by Paria Didehban
Experience Working in French
Locally or Abroad
Internships are a proven way to gain relevant knowledge, skills, and experience while establishing important connections in a given field. The tremendous particularity of this internship is the foreign language component: you will speak in French. A French 3 level is recommended. It is the best way to immerse yourself and improve your French. Internships are a way to get your feet wet and find out if a specific field is something you could see yourself doing in the future. The experience they provide make you a preferred job candidate with another language in your portfolio.
Here are the places where you can do your internship:
French Dual Language Immersion Altadena Arts Magnet
Monsieur Marcel Gourmet Market
Alliance Française de Pasadena
Consulat de France Los Angeles
French workplaces want PCC students who are motivated, eager to learn, to discover their passion and above all to explore the French language! Come on board, Internship BUS070 awaits you!
Want to learn more? Listen to Jose Castillo
Want to Apply? Contact an Internship Advisor at wbl@pasadena.edu or contact professor Emmanuelle Remy at exremy@pasadena.edu.
The PCC French Department is proud to have had students hired by the French Government for the past five years for the TAPIF Program. Our students have been paid to live in France for an academic year and speak English with French students to give them conversation practice. Living and working in France are the best ways to absorb the language and discover how French people live, study and work.
Elmer M., who took numerous French classes at PCC, was in France when the French and Francophone Club Zoom invited him to come and talk about his TAPIF experience. He created a PPT to present his life in Southwest France. Please check out the video about his experience with TAPIF.
The PCC French Department offers the Work & Study Scholarship that David Cuatt and Kris Pillon have generously provided to help our students have a study abroad experience.
Should you be interested in applying for the TAPIF program or if you know someone is, visit the TAPIF website.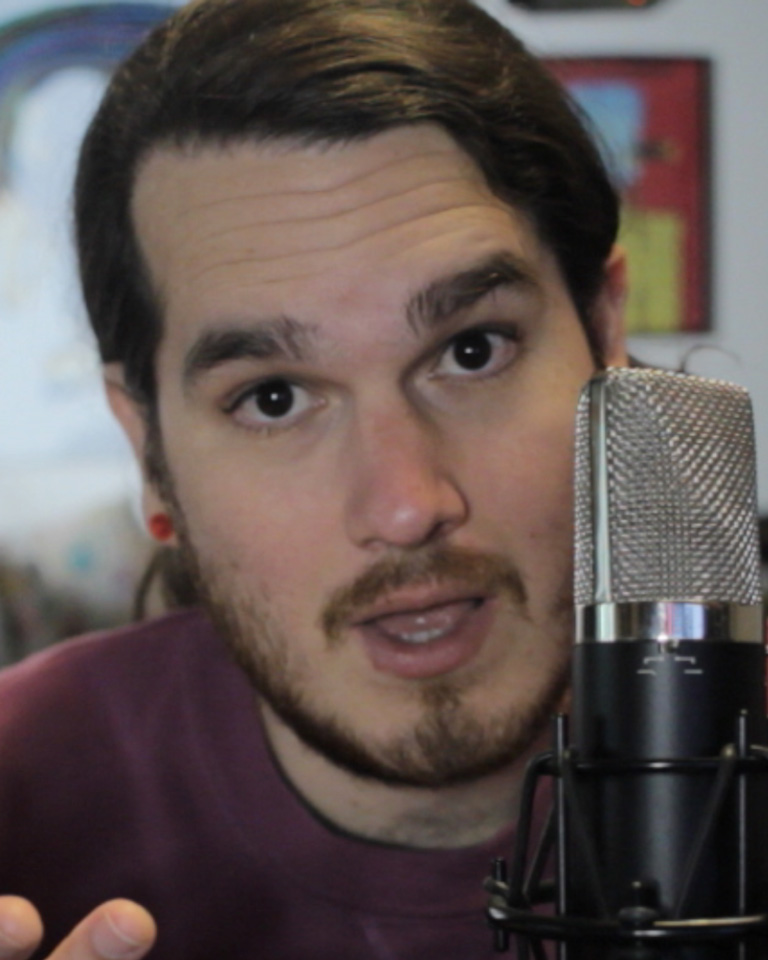 Photo by Jose Castillo
---
Discover Languages Scholarships
Work & Study Abroad in France or in a Francophone country
David Cuatt and Kris Pilon are honored to provide a $750 scholarship to a PCC French student planning to be part of a work/study abroad program in France or in a Francophone country. The scholarship is intended to help financially with the expenses that participants will incur, such as airfare, housing, food, etc. Students will write a letter to explain their motivation and the purpose of the program they choose. The scholarship funds will be transferred upon proof of participation (such as confirmation from a French company or organization), and flight reservation and payment. A summary with photos of the experience will be required following its end which will be posted on the French and Francophone club website.
David Cuatt and Kris Pillon are retired professors who taught at PCC in the area of Graphic Arts. They share a love of travel and continue to be enriched by the Foreign Language program at PCC, particularly in Italian and French. They recognize the benefits of first-hand experiences of living abroad, and want to help other students to have the opportunity of living fully immersed in a culture.
Contact Emmanuelle Remy (exremy@pasadena.edu) or Michèle Pedrini (mmpedrini@pasadena.edu) for more information.
Dr. Pedrini, French Instructor and Professor Emmanuelle Remy, French Instructor, are honored to provide a $1000 scholarship. One or several French Students of the Year, in recognition of special actions and attitudes, will be selected. These are students in the French Department who show qualities such as courage, dedication, perseverance, tenacity, assiduity, originality, support, progress, and leadership, to name a few. Students need to have taken 2 semesters of French. They are determined to learn the French language and support the French Department. The $1000 scholarship will be given to one student or shared by several students. It will vary from year to year. Keep doing what you are doing and it might be you next year! Ce sera la surprise du chef and it might be You!
Michèle Pedrini and Emmanuelle Remy-Riley are offering this scholarship based on observations from PCC French professors.This award is not conferred solely on grades/performance but also honors and recognizes students for their learning evolution and their blossoming in French courses as well as their contributions to the PCC French Department and its students.
Contact Emmanuelle Remy (exremy@pasadena.edu) or Michèle Pedrini (mmpedrini@pasadena.edu) for more information.
Students from French program can apply to Kathleen D. Loly Scholarship.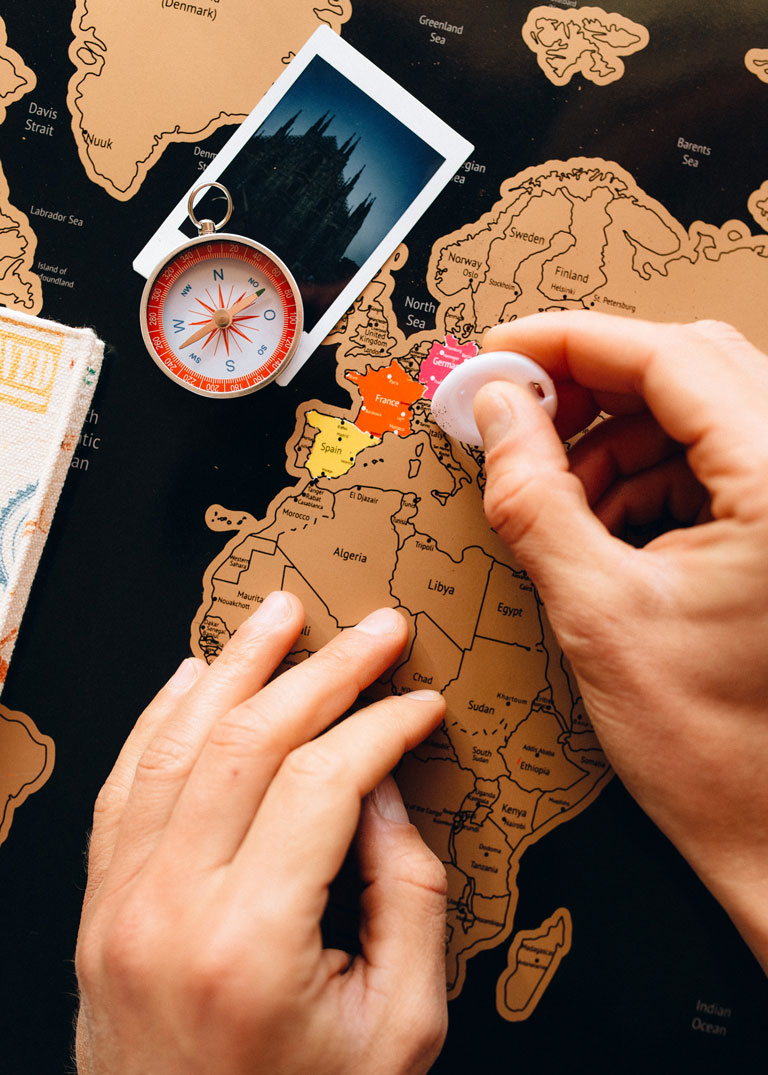 Photo by Nataliya Vaitkevich
Live French Beyond the Classroom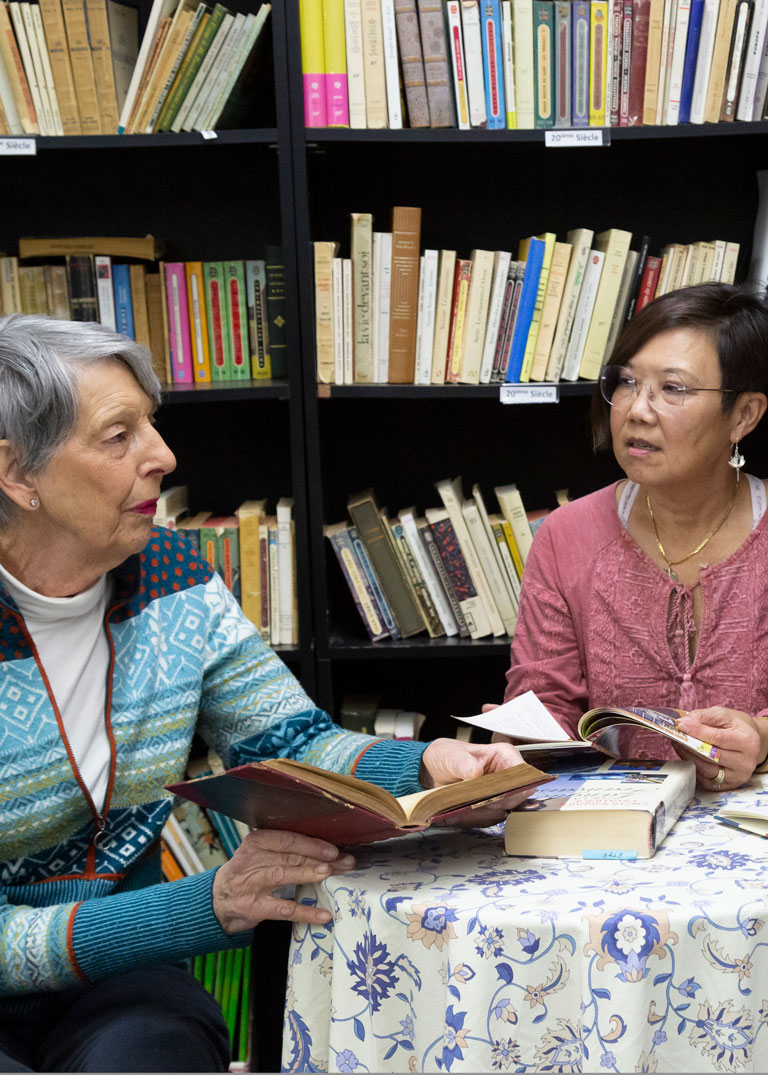 Photo by Richshell Allen
---
Meet the French Professors at PCC