Online Courses
F-1 students must enroll and complete a full course of study each Fall and Spring semester. There are no enrollment requirements for Summer or Winter sessions. Full course of study consists of 12 units.
Do you want to take an online class during Fall and Spring semesters? If you do, make sure you have at least 9 units of on-campus classes. A maximum of 3 units of online courses may be counted towards the full course enrollment during Fall and Spring.
Fall and Spring Semester Enrollment
International students can count 3 units towards their 12 unit minimum of full course requirements (in Fall and Spring semesters. Once you meet the 9 units in-person course requirement, you may take more than 3 online units.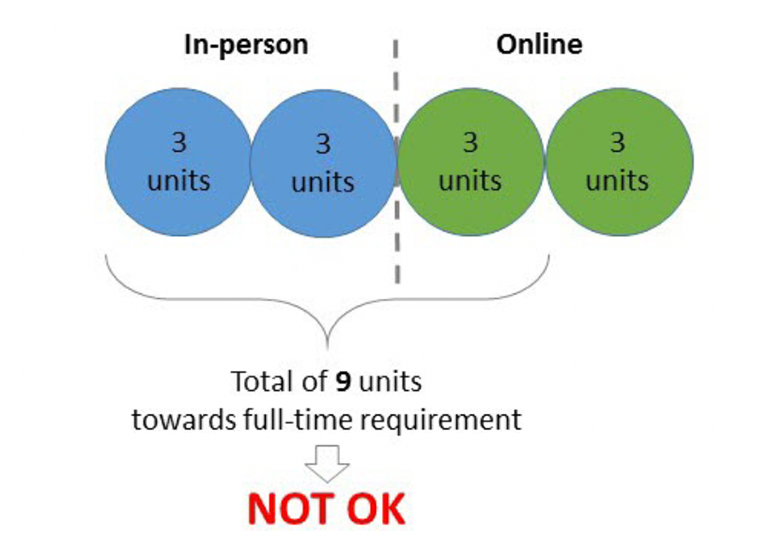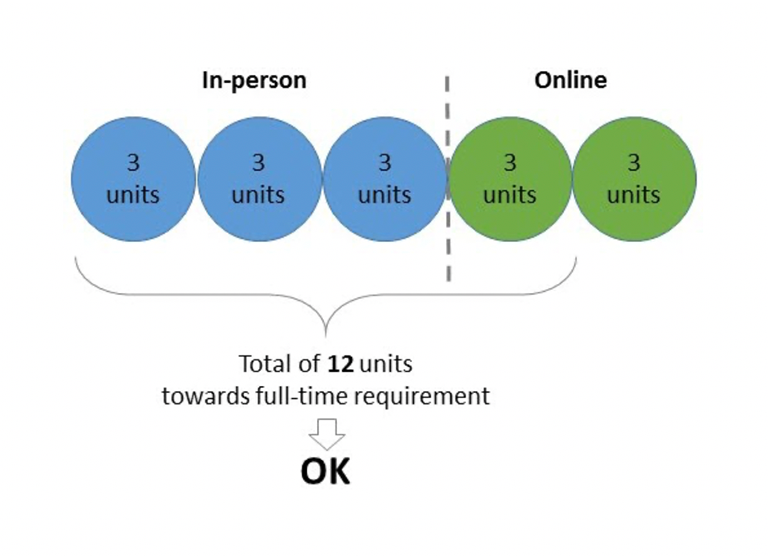 Summer and Winter Session Enrollment
There are no restrictions regarding online course enrollment in Summer and Winter sessions for continuing students.
Hybrid courses
Hybrid courses are not considered online courses. Therefore, they are counted as in-person courses.
Final Semester
If you need only one course to complete your program of study in your final semester, it cannot be an online course. If you want to take an online course in your final semester, the units of in-person courses have to be equal or greater than online courses.