Start Your Career in Nursing
---
Our nursing programs offer a variety of education tracks and career options within the nursing career field.
From our degree programs in vocational nursing to registered nursing, our courses prepare you with the skills and expertise to succeed in the quickly growing career field of nursing.
Attend an Information Session to Learn More!

Registered Nursing
The Registered Nursing program leads to an Associate in Science Nursing Degree (ADN) with a Certificate of Achievement in Registered Nursing. Upon successful completion, you will be eligible to sit for the National Council Licensing Examination-Registered Nurse (NCLEX-RN).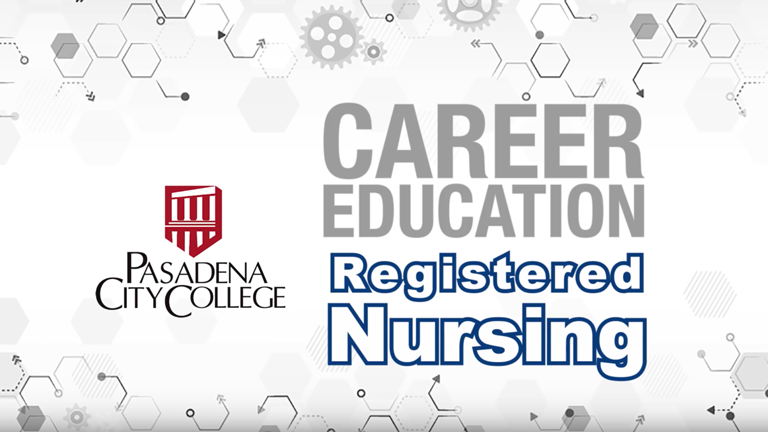 See also our Challenge/Advanced Placement for Military Personnel
Vocational Nursing
The Licensed Vocational Nurse (LVN) Program is an 11 month program that leads to a Certificate of Nursing Achievement and eligibility to sit for the NCLEX-PN licensing exam, the licensure exam required to become a LVN. Completion of the LVN program and licensure allows you to apply to enter the second year of the RN program using the LVN to RN career ladder option.
LVN to RN (career ladder) Nursing Program
The LVN to RN career ladder option is for licensed LVNs who wish to become an RN. LVN students complete a Nursing Role Transition (Nurs 210) course and enter the ADN generic program in the 3rd of four semesters. The admission and completion requirements for the ADN generic program and the LVN to RN career ladder program are the same.
Certified Nursing Assistant
The Certified Nursing Assistant class (NURS 103) is a course that leads to preparation for employment as a Certified Nursing Assistant. The course focuses on the basic principles of nursing, development and application of nursing skills in long-term care facilities.
Perioperative Nursing
The Perioperative Nursing class (NURS 969) is a course that helps prepare students for employment as a Perioperative Nurse. This course provides entry-level knowledge and skills required for functioning in the role of perioperative nurse.
---